Ciceri e tria? What is it? Something that you eat?
The answer is yes, it's a very good food of Salento. Among the most mentioned foods by satisfied travelers, it is a tasty recipe apparently simple but that, to reach its highest level, it takes specific ingredients and a precise method of preparation.
You can find Ciceri e tria in almost all the restaurants of Salento, some up to the period of the main ingredients (chickpeas).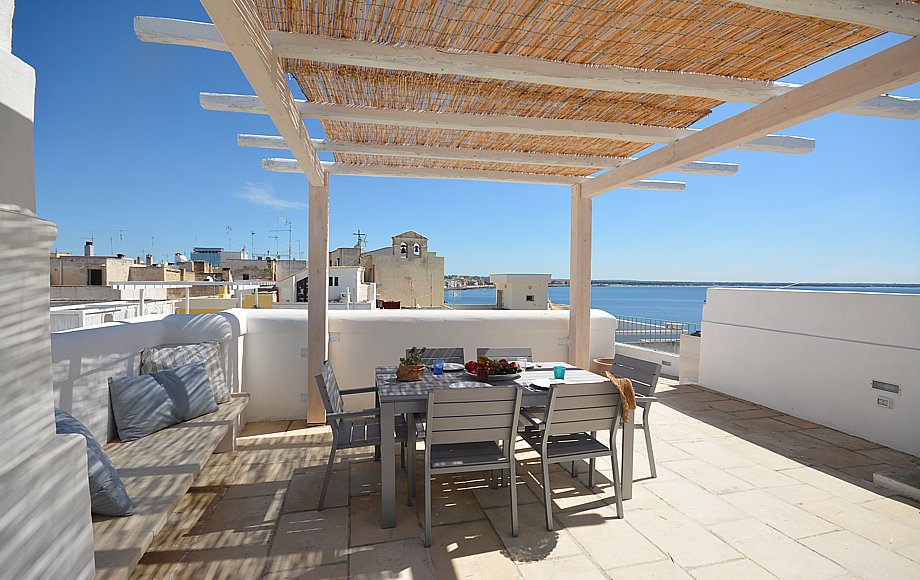 How is it made?
Going into detail, Ciceri e Tria is a dish made of pasta without eggs, flour, semolina, water and olive oil. The pasta is largely boiled and in part fried, cooked and served with chickpeas, common element with -well… one of the thousands common elements with – the Arabic cuisine.
In fact, the word '"tria" derives from the Arabic word "ittrya" or fried (or dry) dough. In local dialect it is pronounced with the "h" between T and R, rolling up your language (not that easy…).
The dish is very ancient:  Horace wrote about it in 35 BC, certainly not in a cooking blog (although Horace would be a great blogger), but in his Satires.
"inde domum me/ad porri et ciceris refero laganique catrium"
so we go back home, o my chickpeas, leeks and pasta.  […]
But let's get to the point: where can you eat good Ciceri e tria?
Not easy choice, since every chef or cook has a grandmother or grandfather who handed down the recipe.

Today we'll give you the names of some places that have satisfied many travelers welcomed in our homes in Salento and following the advice of travel VISUAL instagrammer or spying – through Instagram – in the houses of people from Puglia who have grappled with this recipe.
But we would be happy to have other information and suggestions from other travelers greedy and satisfied!
La porta antica in Sternatia
La porta antica is a restaurant-tavern located in the old part of the town of Sternatia and then recommended as a stop at the end of a morning, strolling in the ancient streets.
The place is distinguished for the quality of the dishes based on fish there are lots of veg and land variabels.
Address: Via Placerà, 34, Sternatia (LECCE)
La Vecchia Osteria in Lecce
Very popular and well commented by TripAdvisor travelers, this inn is very cozy and during the cooler periods of the year they light an amazing fireplace, making the environment more intimate and homely. The place is also very popular among people of Lecce.
Addresss: Via Dasumno, 3, Lecce
Torre Casciani in Ugento 
Going to the beautiful coastline of Ugento, two kilometers from the sea, we can find Torre Casciani, a farm that is developed around a tower of the sixteenth century. Also cited by popular newspapers, this place is a mixture of scents of the local vegetation. Much appreciated for the freshness and goodness of seasonal raw materials.
Address: Via Vecchia Felline
A casa tu Martinu (Matin's home) in Taviano 
Ciceri e tria are definitely not the only specialties. Have a ride in the beautiful Taviano and then to stop in this cozy and gourmet place, and eat a mixture of traditional local dishes, adding to Ciceri e tria also the eggplant meatballs, barley macaroni, pittule, beans and cecore, the spumone  and good house wine
Address: Via Corsica, 95
Donna Rosa Home Restaurant in gallipoli
It's a secret Home Restaurant  so shhh … don't tell anyone;-)
Any other suggestion? Where did you eat, if you didm the best Ciceri  e tria?