La Festa "de la Pummeta" è nata nove anni fa dall'idea di un gruppo di ragazzi che hanno avuto il desiderio di rievocare i giochi che una volta i bambini praticavano per divertirsi ed ingannare il tempo.
E' così nata questa festa, il cui nome in dialetto salentino significa "aquilone"; è una splendida occasione per riassaporare usanze ormai quasi dimenticate e vivere una giornata all'interno dello splendido borgo di Campi Salentina!
Se vuoi tutte le informazioni relative alla festa, clicca QUI: http://www.lapummeta.it/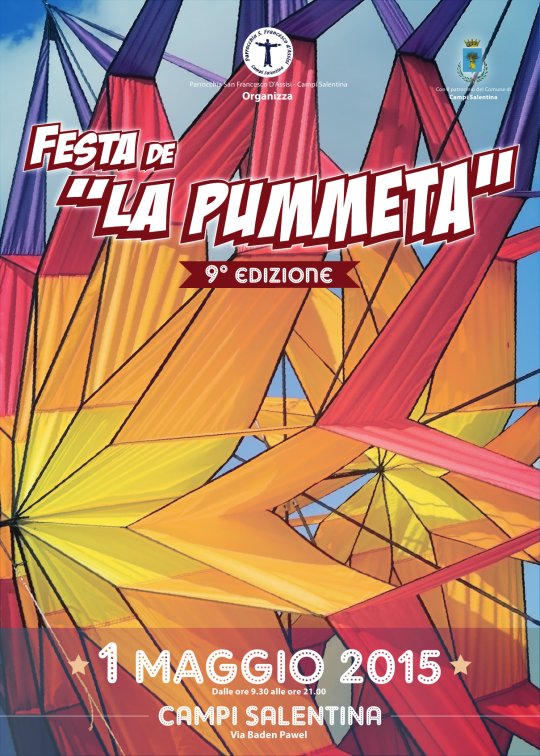 The "Festa de la Pummeta" was born nine years ago by a group of guys who have had the desire to remember the games that once the children were practicing for fun and pass the time.
It 'so did this party, whose name in the local dialect means "kite"; is a wonderful opportunity to savor customs almost forgotten and live a day in the beautiful village of Campi Salentina!
If you want all the information related to the party, click HERE: http://www.lapummeta.it/