Villas with swimming pool in the Salento countryside, with a rustic and ancient charm, so spontaneous that it becomes elegant and refined with the addition of very small details.
Come and see with us three villas immersed in the smells of the Mediterranean maquis, all three with different peculiarities and styles that refer to different historical residential building past of Salento, but that will certainly conquer everyone.
These are places where comforts are combined with traditional materials, the colors of Mediterranean gardens that know how to be a panacea for the spirit and, obviously, from where you can see and feel the sea, its scent and its sound .
Villa Il Fierro, a lamia near the Maldives of Salento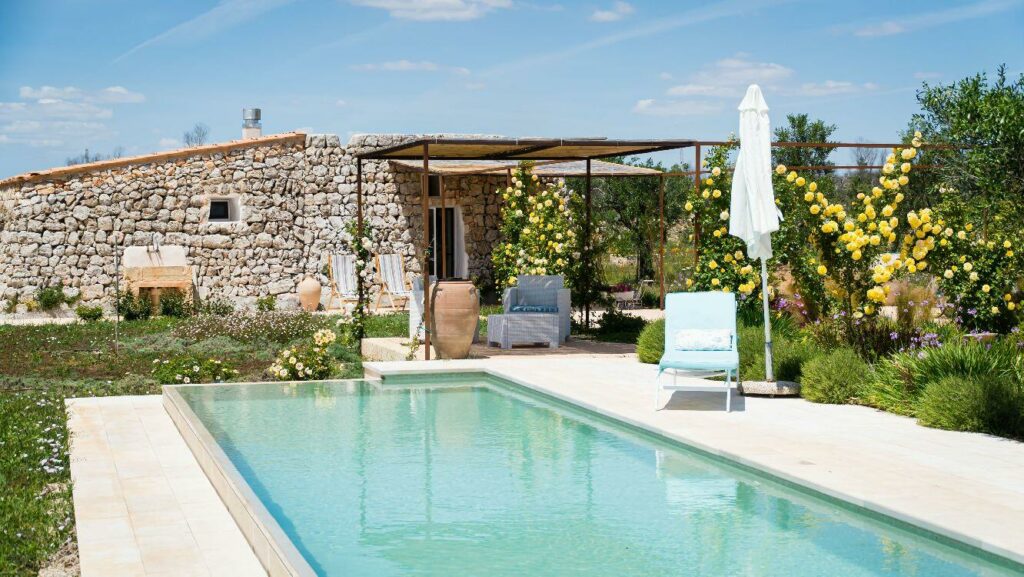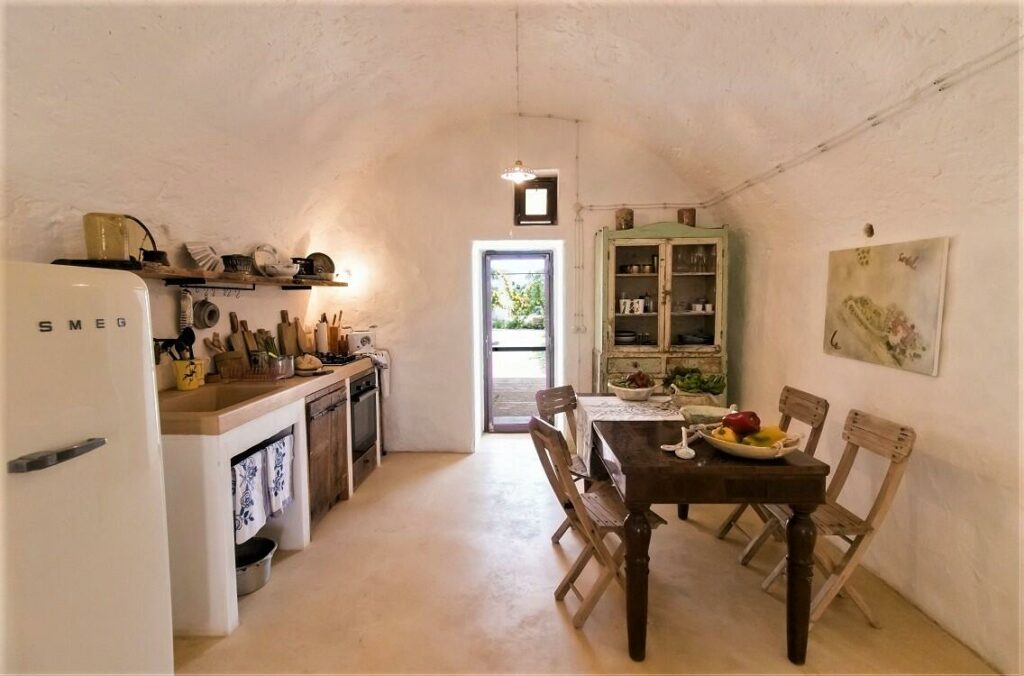 In a position where you can hear the gentle sea breeze of the Ionian Sea, we find a typical ancient lamia of Salento, a structure for peasant use, traditionally built in dry stone.
Today restructured and modernized following the rules of conservative restoration, Villa Il Fierro is at the center of an area of olive groves.
The house is now an apartment that benefits from a large private swimming pool embellished with a flower garden, while the interiors have a rustic style, with whitewashed walls and bare stone, and with gems of modern furniture that refers to ancient times, slow.
Villa Ines, a shaded patio overlooking the sea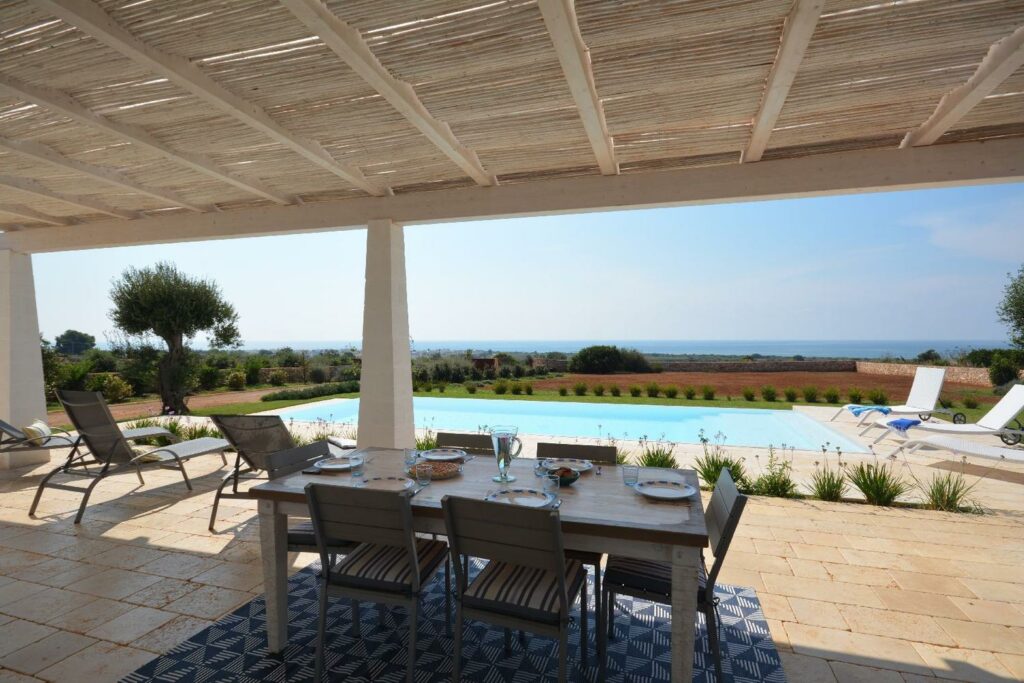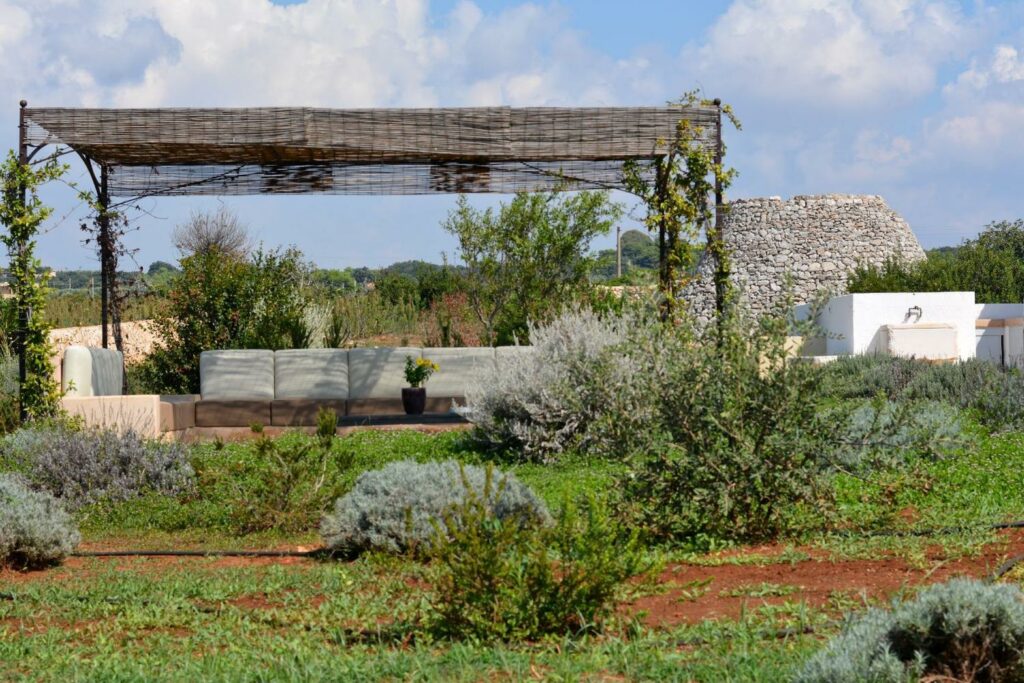 Villa Ines, whose garden allows you to see, close and clear, the proximity of the Ionian Sea, alternates modern and bright interiors with rustic gems such as the beautiful stone fireplace and the kitchen with Fifties references in its streaked cement tiles.
Its garden develops around the house and the beautiful swimming pool, offering patios, wicker gazebos and shaded areas among aromatic plants and flowers.
Villa Palmento, a "hidden" farmhouse in a typical historical centre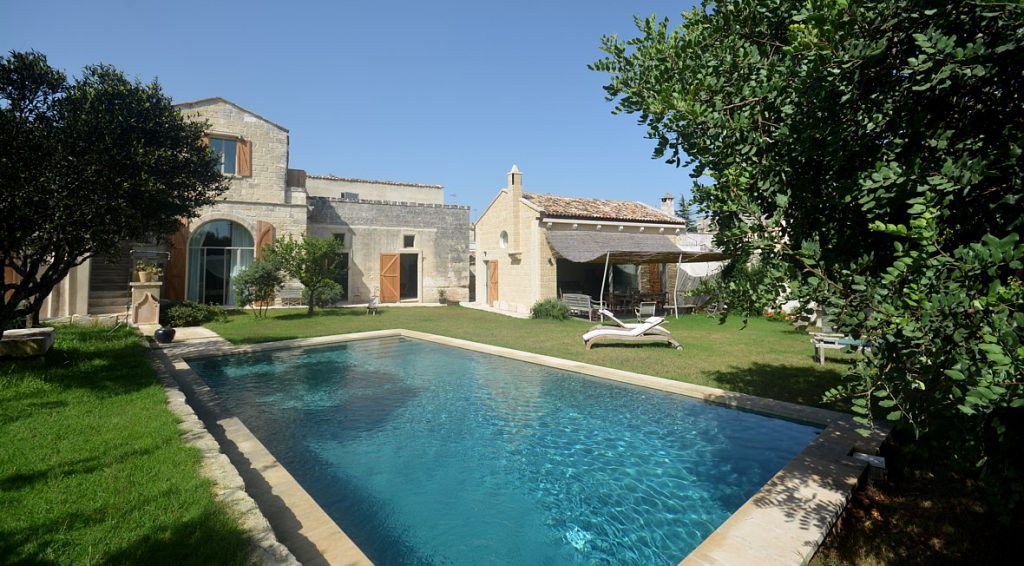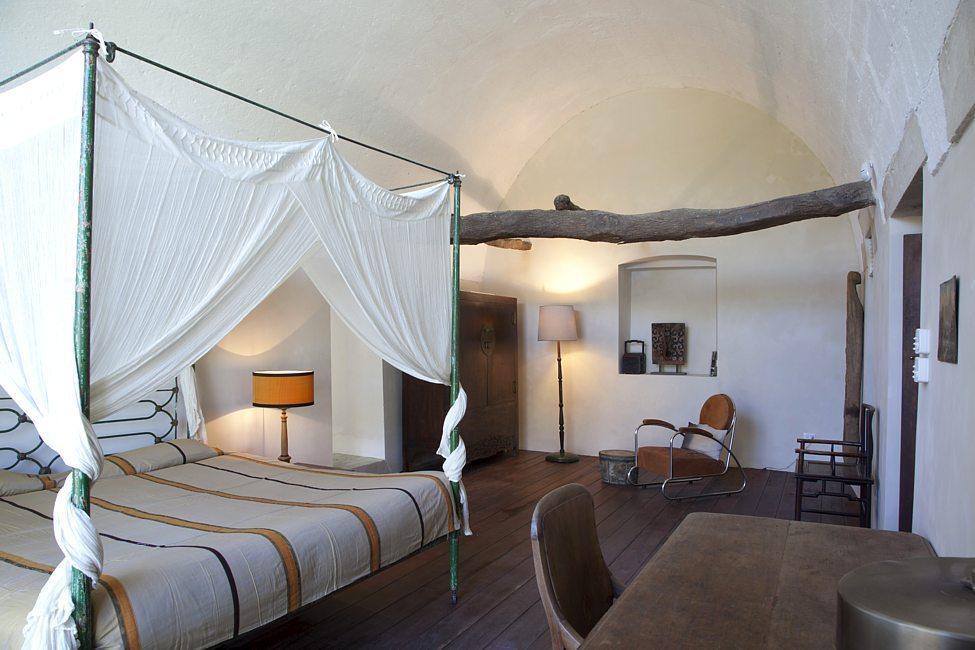 Villa Palmento is a Mediterranean house made unique by a careful work of enhancement and recovery of ancient and typical architectural elements; oriental antiques and contemporary design furnishings give it a huge elegance and originality.
Located in the historic center of the small and quiet hamlet of Specchia Gallone, one of the strategic places to stay in Salento, this villa is also close to the much-loved resorts of Porto Badisco and Otranto.
If the interiors alternate precious 60s and 70s modern furniture with antique and rustic furniture, such as the huge stone fireplace and the wooden canopy; the exteriors remind to the rhythms and spaces of the ancient farms of Salento, but with the addition of the precious swimming pool which alternates areas of intense light with areas shaded by trees.
These solutions are ideal not only for experiencing Salento feeling in contact with its nature, avoiding the most crowded places and moments of the Italian summer, but also for having direct contact with the ancient methods of housing and getting to know the history of the territory that welcomes you.