Typical stone houses in Salento, for charming stays and vacation: trulli, pajari and lamie, what differences and where to find them
Trulli, pajari and lamie are the types of holiday homes that arouse the attention of guests of the magical Apulia land.
Trulli in the countryside, trulli with sea view or trulli with swimming pool in Salento are really in great demand, due to the charm that these ancient buildings exert on travelers and locals, who often allow themselves a few days in these spaces perceived as magical and rich of suggestion.
But you should know that trulli are not the only typical stone houses in Puglia and lamie and pajare are their historical and architectural local siblings.
Here is some more information in this guide to choose your special holiday home in Salento.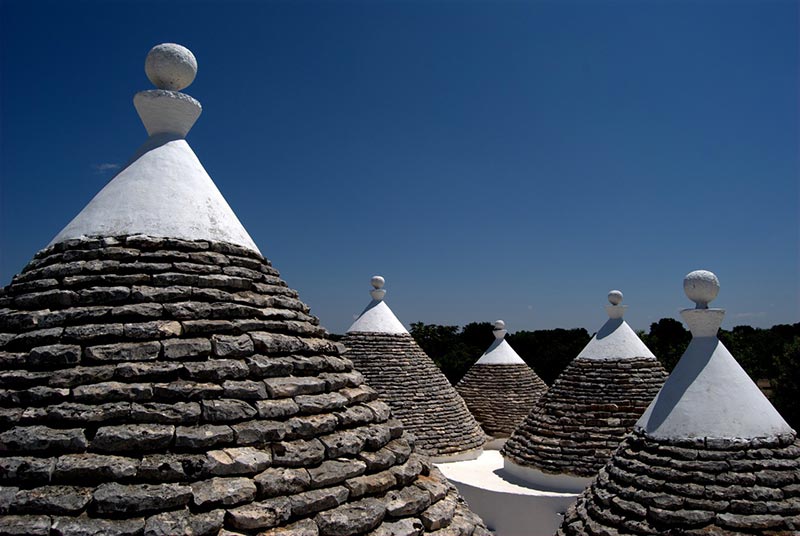 Definition and description of trulli
The Apulian trulli, whose most famous example is found in Alberobello, a World Heritage Site, are an extraordinary example of popular architecture. They belong to an ancient time when country houses had to be by their very nature "precarious", easy to dismantle and rebuild elsewhere and accommodate the inhabitants for limited periods, as temporary shelters.
The main feature is the circular plan and the conical roof which often bears propitiatory symbols linked to ancient pagan cults.
Definition of Pajari
With a similar concept and construction need, but with some differences compared to the trulli in the Alberobello area, the pajari in Salento are a very important local architectural feature.
They are shelters that use dry stone as well; Salento was filled with this type of peasant dwelling during the estates splitting era, in  1700s; however, the oldest structure of pajari in Salento is placed as far back as 2000 BC. by some historians.
Definition of Lamie, terraced trulli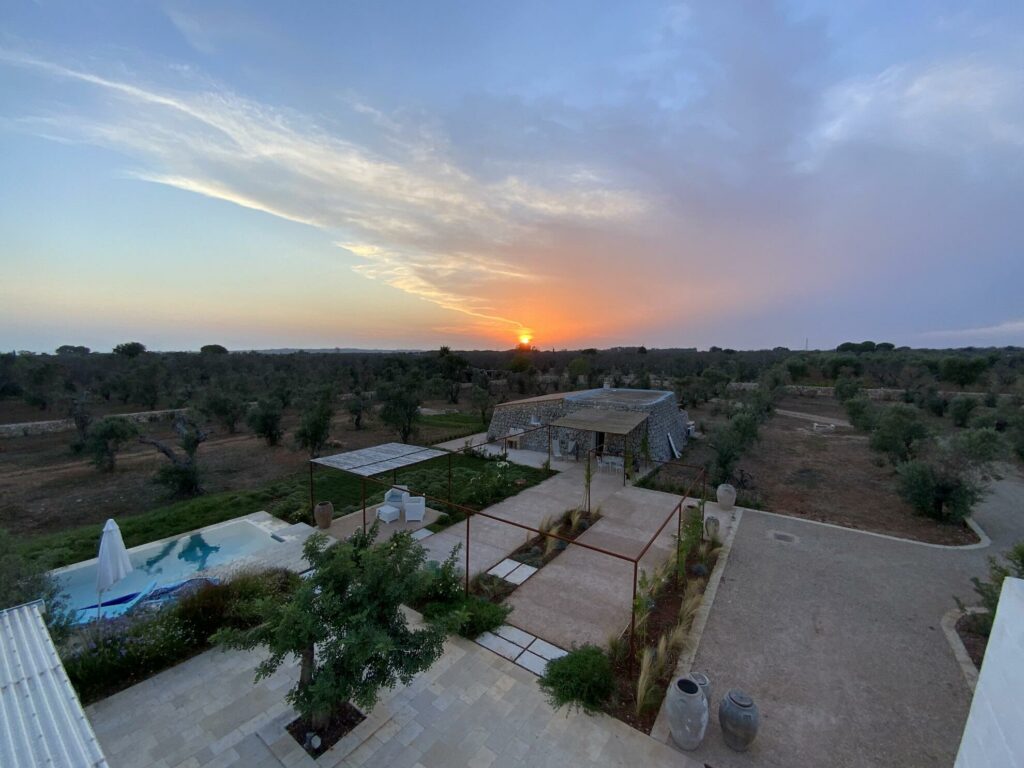 If trulli and pajari have a typical and common circular plan, the lamias are structures with a square plan, always in dry stone and coming from the needs of peasant culture.
Another great peculiarity compared to the trulli that determine the peculiarity of the lamias is the barrel vault and the presence of the terrace.
This constructive evolution was probably marked by the need, for the Salento peasants, to have larger terraces (thanks to the square plan and the absence of a conical roof).
If today on these terraced spaces we love to sunbathe and enjoy the beautiful Salento landscape, the farmers of the past used them as precious work spaces to dry tomatoes, figs and other products of the earth.
Lamie, pajari and trulli for your vacation in Salento
Now it is clear that staying in a trullo, in a pagghiaro (or pajaru) or in a lamia of Salento allows you to live a fully local experience.
Moreover, today this type of house is the one that can boast the best conservative restoration methids, combining modern comforts with the ancient needs of structure and furniture.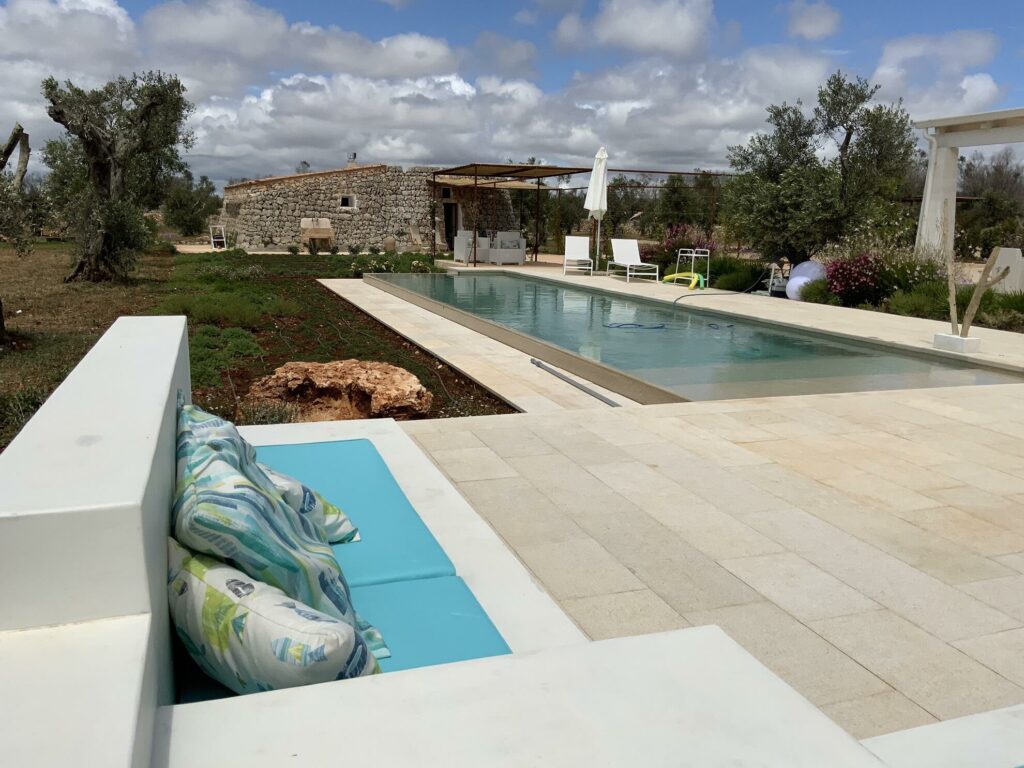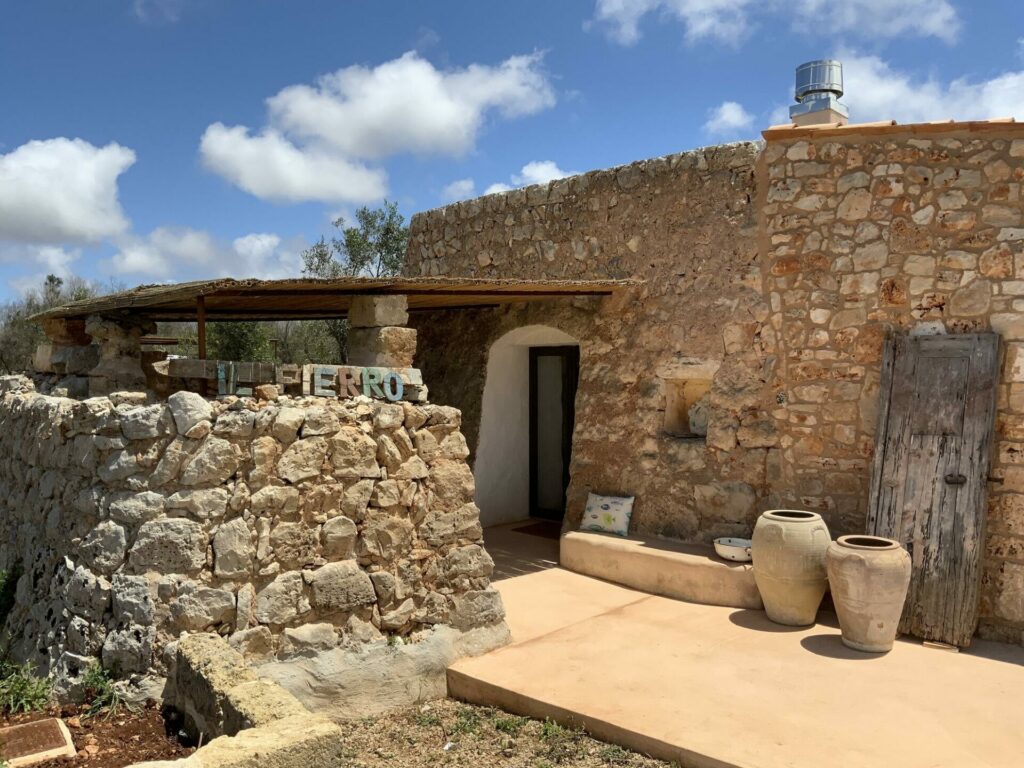 Villa Il Fierro is a charming little house very close to the beaches called "Maldives of Salento".
This is a characteristic lamia in which a rustic architecture style, with whitewashed walls in raw stone, combining a furniture consisting of antique furniture (which lovers of the genre always appreciate very much) and more modern furniture.
The typical feature of the lamias, which differentiates them from trulli and pajari, that is the barrel vault and the large and flat terrace, is clearly recognizable in this pearl, a holiday home that offers swimming pool, relax-solarium areas and a shelter welcoming and colorful, in the middle of the precious nature of Salento.
Trulli complex for group trips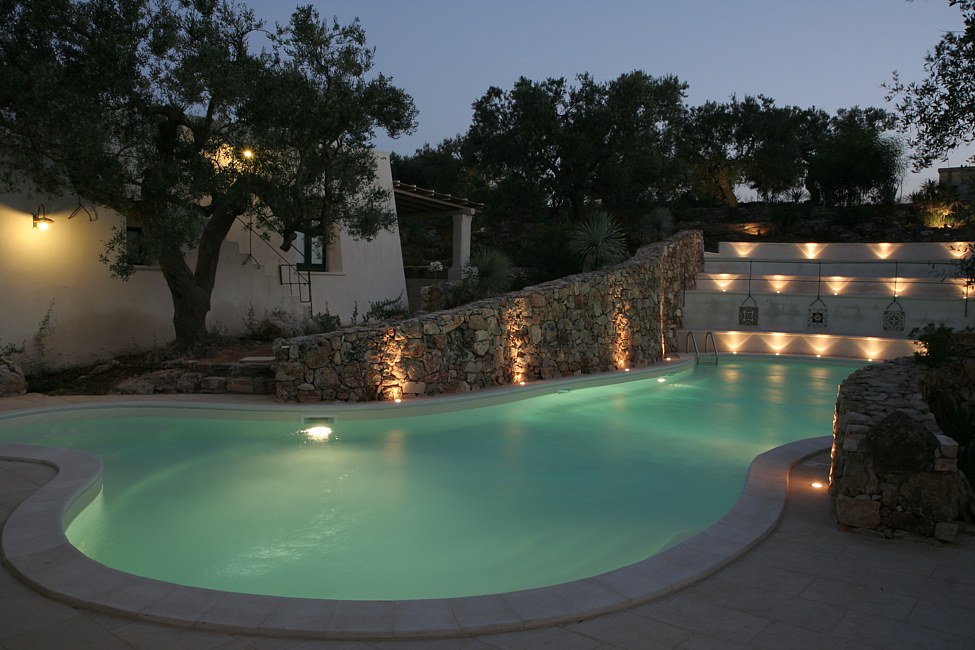 Villa Apulia il Trullo, Racale. booking@salentodolcevita.com – CIS: LE07506332000009648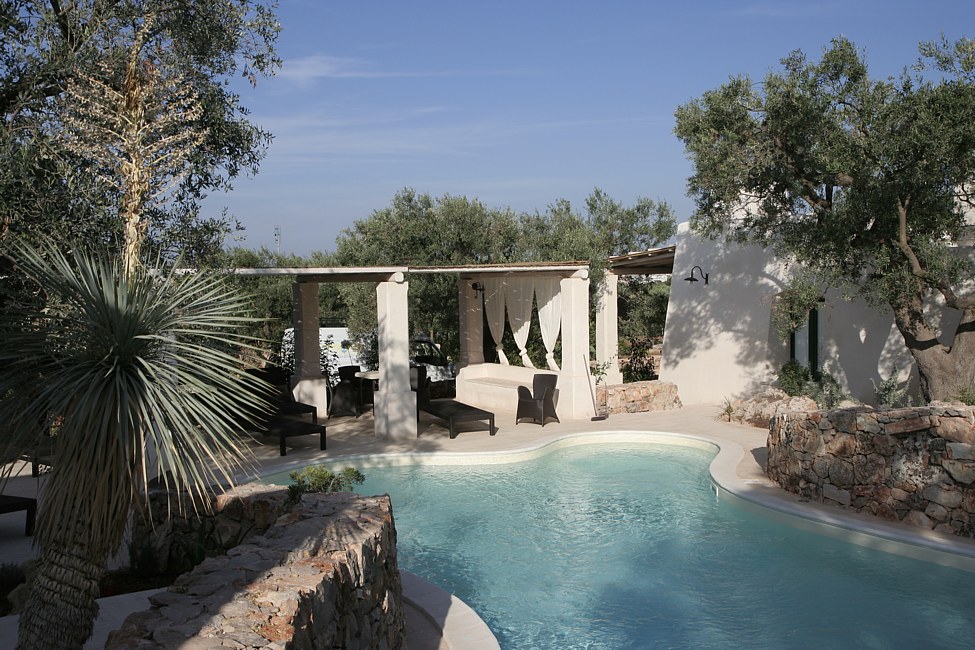 Villa Apulia is a villa consisting of several house units built according to the local ancient architectural style, which can be rented together or separately, therefore suitable for couples or families or groups of people who travel together but want their own privacy.
The common and outdoor areas are a real gem of charm, consisting of a Mediterranean garden with arcades and relaxation areas and a beautiful swimming pool. All this, less than 3 km from the beautiful sea of ​​Lido Pizzo, one of the most popular seaside areas of Salento.
Have you ever thought of spending a charming stay in a typical Salento house?
Contact us and we will understand together which is the holiday home that best suits your specific needs.