It's no chance if couples (of any age and nationality) are the main tourists and travellers attracted by the land of Salento.
Ideal place for couples who want to enjoy a bit of time in the real beauty, art, good food and great wine, immersed in the Mediterranean nature or in front of the sea, here you can discover every day scenarios full of inspiration.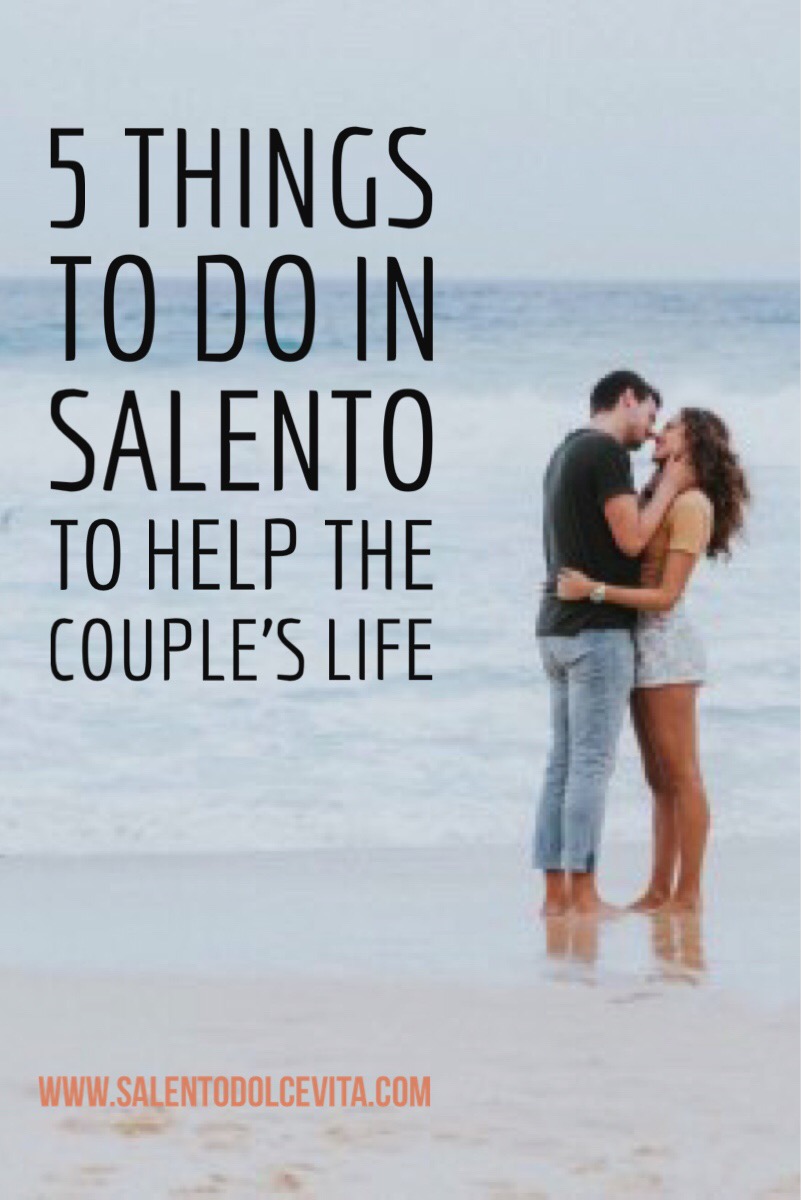 If the daily goings puts a strain on patience and personal balance, if the small business and domestic routines have created tension and stress, Salento is always the place to fix it.
We will show you now specifically 5 beneficial things to do in Salento, for you and your partner.
Sailing, hiking and nature activities
Work rhythms, business, even children and family often put a strain on coupl'es life.
Spending time in Salento practicing activities that involve motion and contact with the very sweet and inspiring local nature, is a way to relax, regain complicity and feel the light weight of the really important things.
Salento is full of beautiful and easy to follow routes, to do alone or in groups.
Learn more about 15 local hiking itineraries
Among the activities related to nature there are those related to the sea! You can experience the thrill of a sunset and a cocktail on a sailing boat, with the help and guidance of experts who can show you the caves and the coast of Salento with their history and their legends.
Be amazed with surreal scenarios and gardens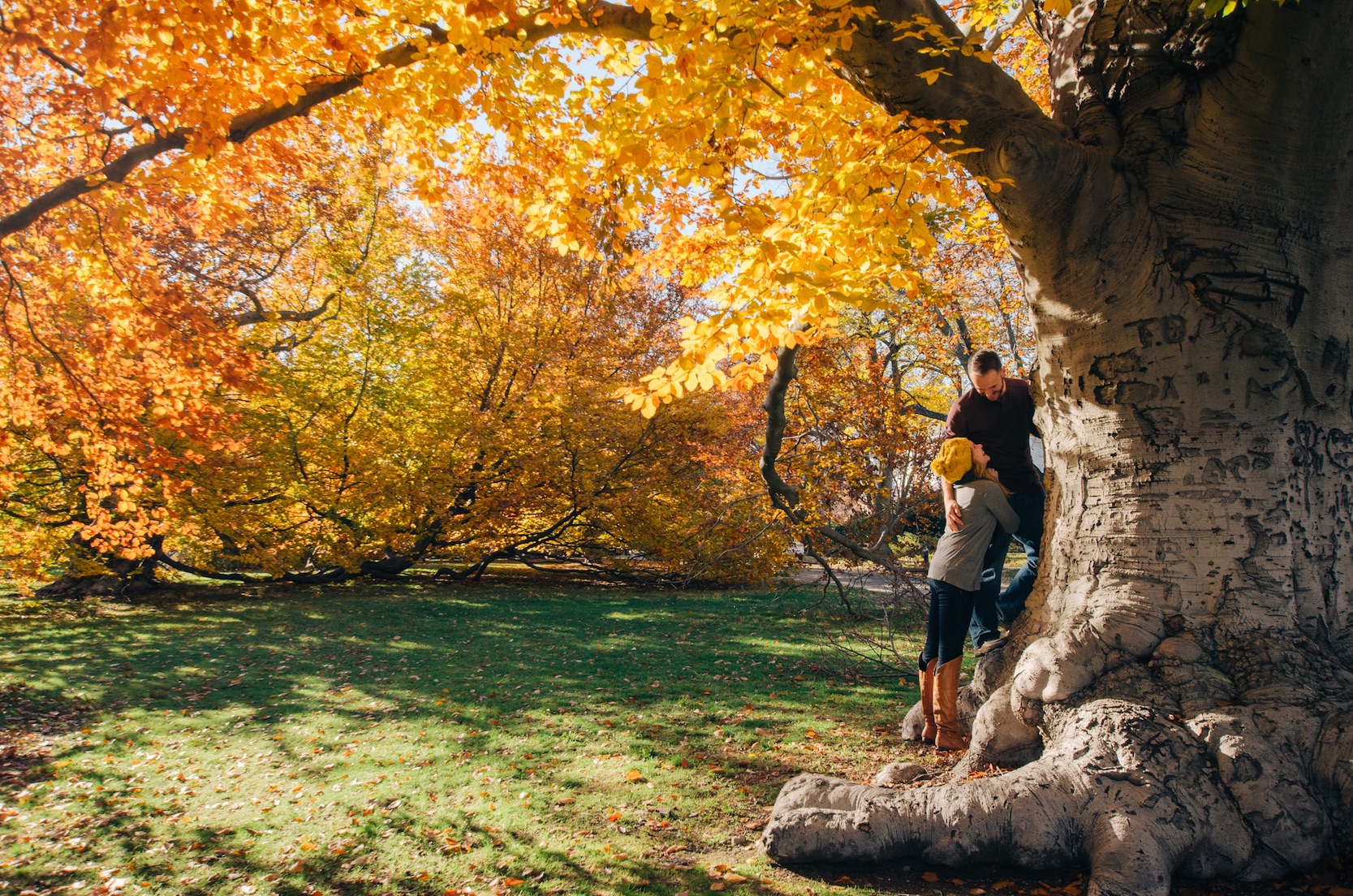 Local landscapes go beyond the beautiful sea and the art cities.
This land is a crossroads of secret corners with a very surreal charm, just like the whole Puglia (read more about the most surreal scenarios of Puglia).
Salento is also rich in beautiful gardens in which to stroll and relax during the day and also to have romantic dinners at nightfall.
As with the Belloluogo Park, which is spread over 10 hectares around a fourteenth century tower, called Torre Belloluogo, and Villa Achille Tamborino in Maglie, ancient and precious space, with an area in the English style in the neighborhood.
For those who love long walks in the countryside like Jane Austen did, even the "Parco delle Querce" forest is a beautiful retreat for thoughts and words. 5 hectares of oak and bird species and nocturnal birds of prey. We recommend  to make this walk together, it takes about an hour and a half, going from the Aragonese Castle of Castro to the Park.
This reserve is part of the Coastal Regional Natural Park Costa Otranto – Santa Maria di Leuca and bosco di Tricase.
Wine and food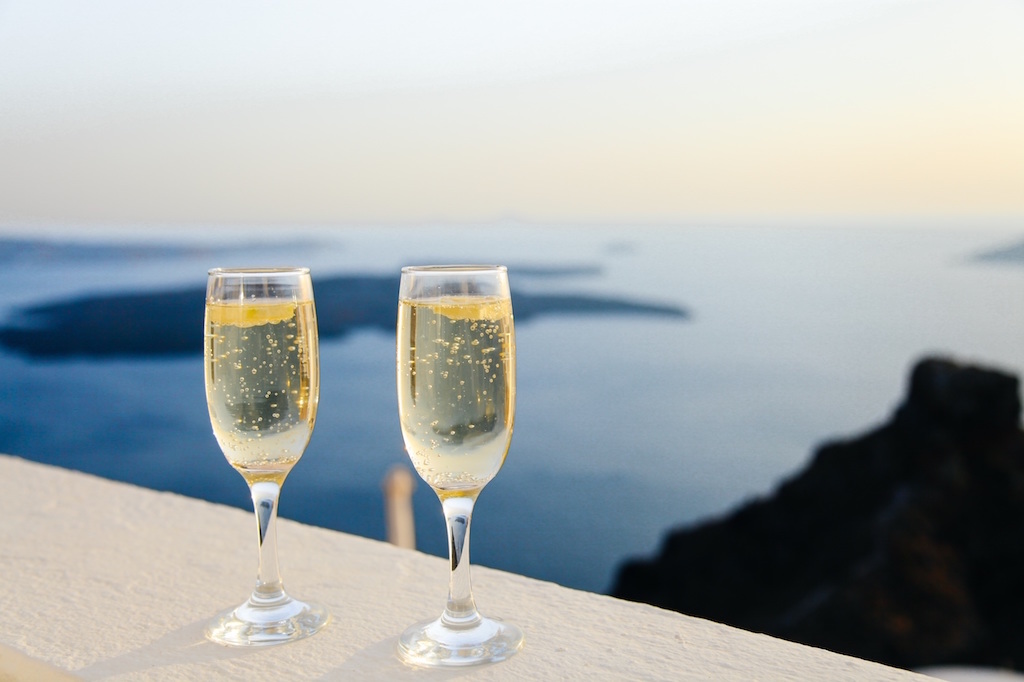 What's more erotic than food?
Salento's food.
And what suits love more than wine?
Easy to say: a good Salento Negroamaro, Salice, Primitivo wine.
In Salento you can both take part in wine tastings and tours and join special Salento cooking classes.
For example, in Lecce, in the heart of the historical center there is a garrison of the Città del Gusto (City of Taste) – Gamberorosso, organizing events related to food and wine tastings.
Complex courses taught by the best local and Italian chefs where couples are welcome in these multi-sensory experiences where complicity will be back as a magic.
Moreover, you can also make private Salento cooking classes at one of the beautiful villas of SalentoDolceVita, in the most beautiful corners of the Salento (ask for more booking@salentodolcevita.com).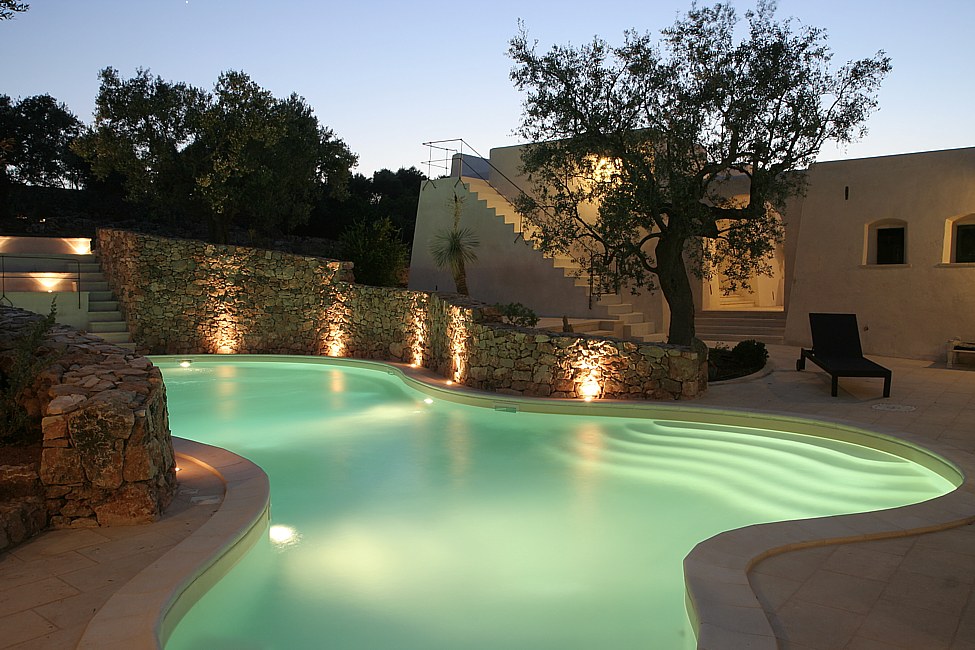 If want to turn every moment of your stay in Salento into a moment of perfect relax, complicity, beauty and romance, then you must choose a suitable accomodation.
So you can choose a charming old farmhouse or a villa with swimming pool where to wait for the night to fall.
Or a farm or a trullo in which the charm of the past encounters the modern comforts of a swimming pool in a beautiful garden.
Practice yoga together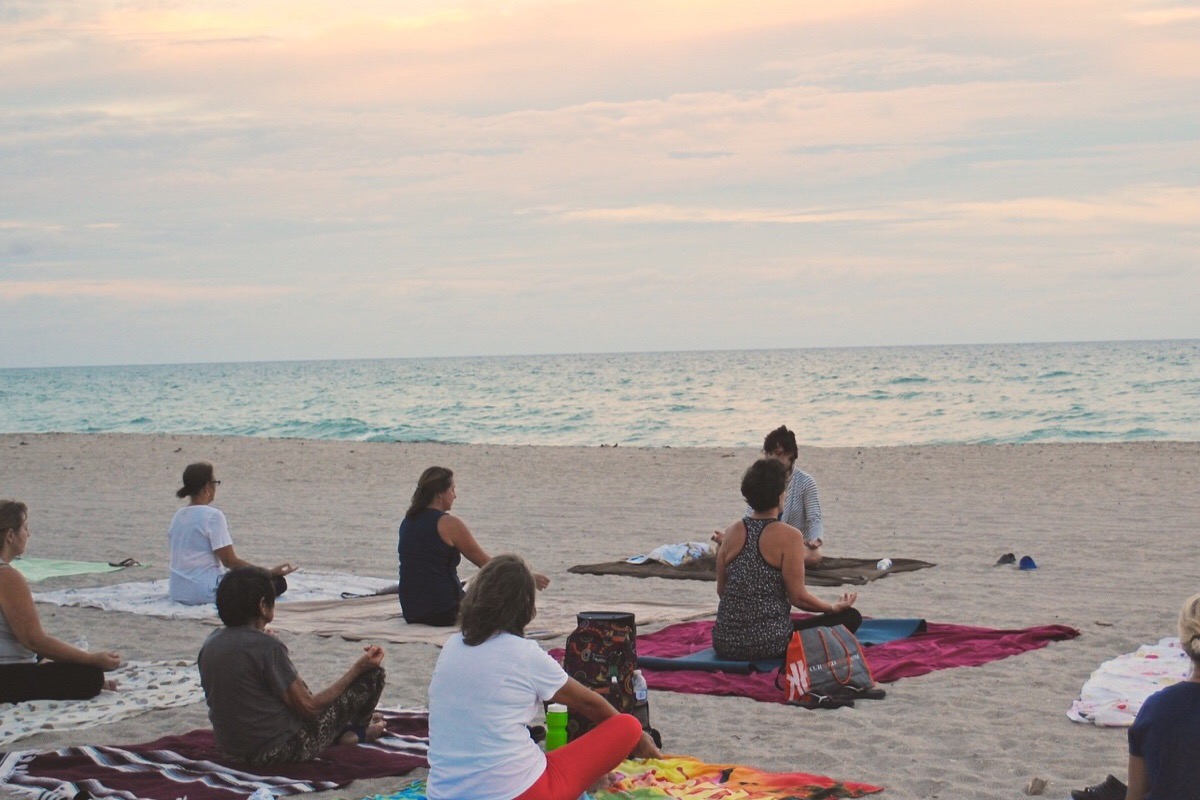 The couple wellbeing comes also (or mainly) with your mental and physical balance.
And what if your journey also became a way to improve some small daily habits, such as posture breathing?
Yoga helps in this and much more. Salento is rich in places and occasions to learn or deepen holistic disciplines and practice them in pairs can be a great way to get closer to each other and share your own path towards better daily life, more love & sex friendly.
You can also choose to live your private yoga sessions in a Salento Docle Vita estate: Read more and / or contact us at booking@salentodolcevita.com