Ready to plan your autumn city-breaks?
For the globetrotters who also gladly take advantage of the weekend outdoors and do not want to give up the intimate essence of a home as accommodation and for those who, like all our readers, have a thing for design, here are some lofts in Europe where practicality and interior beauty will make your trip even more unforgettable.
RossoSegnale, Milan
RossoSegnale is a loft located in the vibrant area of the San Lorenzo Columns in Milan.
The small spaces have been remodeled in such a way that they don't lack neither practicality nor a mix between modern design and deco total black. Even green has room in this environment as chic as cozy, with a somewhat vintage industrial soul.
In the loft, a part of an accommodation concept that also includes a B&B in the Corso Buenos Aires area, paintings of contemporary artists are present so that you can enjoy them during your stay or buy them.
Casa Pagoda, Lecce

Consoles, radios and lamps taken from what was best in the 1960s and 1970s, refined symmetrical mosaic floors and all the modernest amenities, along with small works of art in recycled materials by a well-known and appreciated local artist.
All this, in the cozy space of a loft in the heart of Lecce.
Casa La Pagoda is the best starting point to go deep in the cultural reality of Salento, which has not only baroque but also liberty, rococo, not to mention a heated underground fervor.
Marcel's Cretive Exchange, Amsterdam.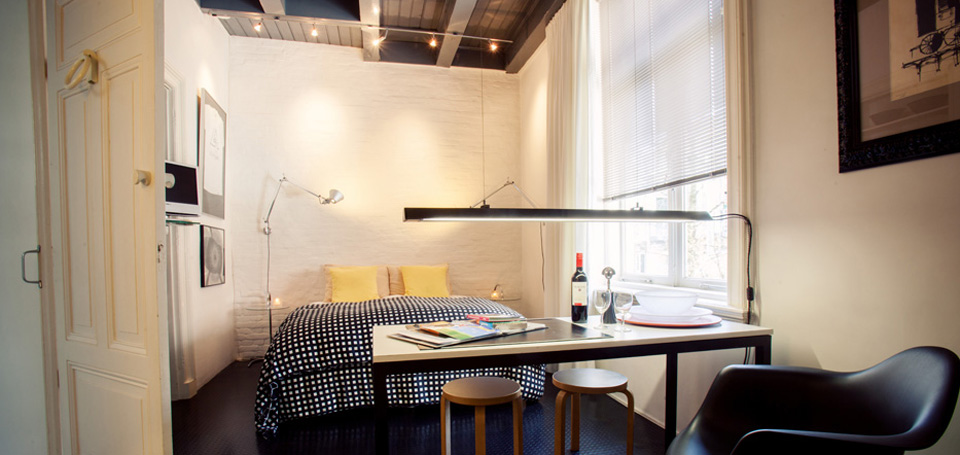 Amsterdam is always a city full of surprises, new ideas and energies.
Here artistic synergies arise, here city life and nature combine into a unique lifestyle.
Here, in the Dutch capital, the graphic designer Marcel van Woerkom has completely refurbished a historic building, adjacent to the first cinema in the city (still active).
The huge building now houses travelers who can choose from different types of design in every room. Here too, some of the exposed artworks are for sale and human and artistic interactions with the owner are the very origin of travel experience.
South Park Penthouse, Sofia.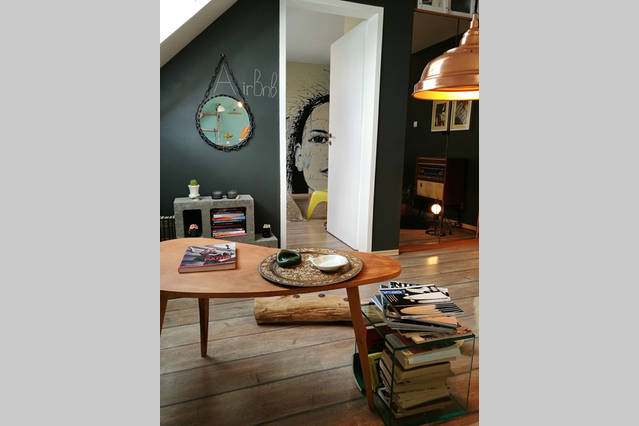 Among the thousands of surprises that Sofia, Bulgaria, will make you, we must include homes that have recently been restructured by young designers, according to the latest techniques and styles.
One example is South Park Penthouse, a 65-square-foot interior that eavesdrops in the 1960s and walls lurking in the undeground.
All the taste of the Bulgarian renaissance born from the capital, in your few square meters of accommodation.
Which of these places would you go first?