The conservative restoration in old farm houses of Salento is a practice that has existed for many years, which fascinates travelers who admire the ancient farms brought to new charm.
In recent years, conservative restoration practices have spread like wildfire in Italy and, from Italy, also to the rest of the world.
In reality, Salento and its farms have long been an outpost in this practice that is now finally more and more codified and studied.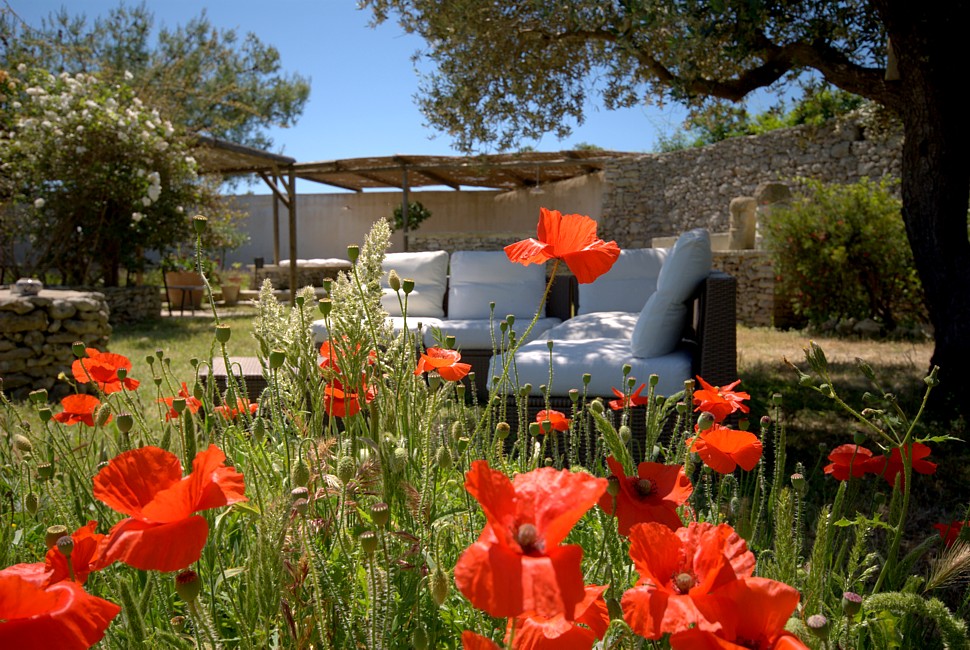 Conservative restoration is a practice of structural recovery of architectural assets,
be they public or private, which aims to preserve and enhance the original typical elements, both from an architectural and artistic point of view but also from a historical and anthropological side.
Obviously, this type of intervention also includes all the necessary elements for the intended modern use, be it commercial or residential, but always maintaining and respecting the harmony with the original typological elements.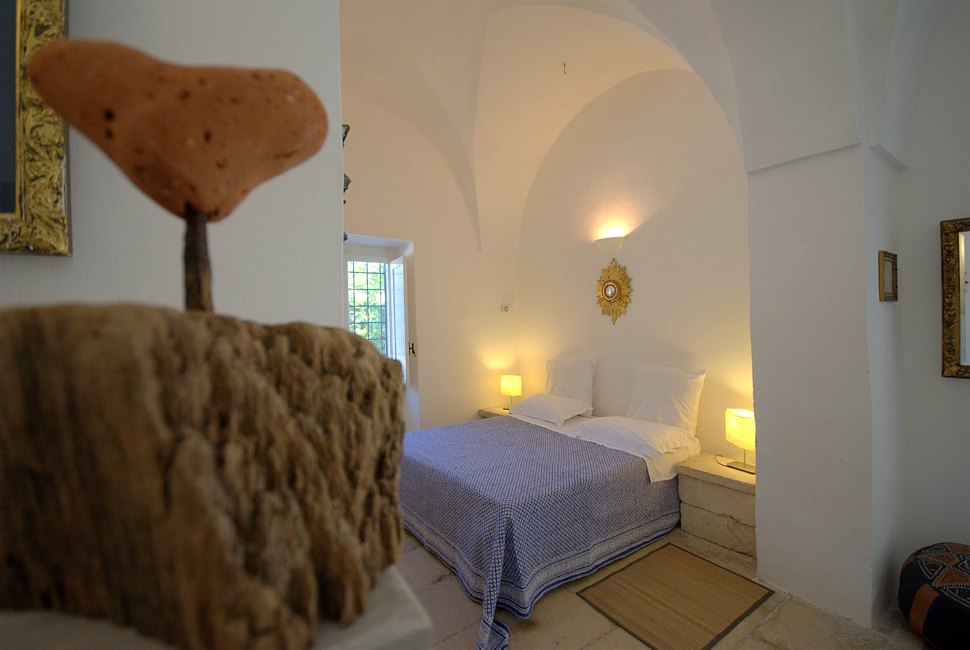 Masseria La Margherita, located in the Otranto area, is part of the best conservative restoration practices in the Salento country farm houses.
The lime light, the old and huge stone fireplaces and the "chianche" (big stones) of the floors are as the ancient settlers who lived in this productive and industrious space used to see them.
The imposing structure seen from the outside, sober and protective, is so faithful to the original as to allow those who stay here living a journey through time; at the same time, the private swimming pool integrated into the countryside, the charm given by the furnishings in harmony with the stone and the barrel vaults, are what charm lovers of modern comforts.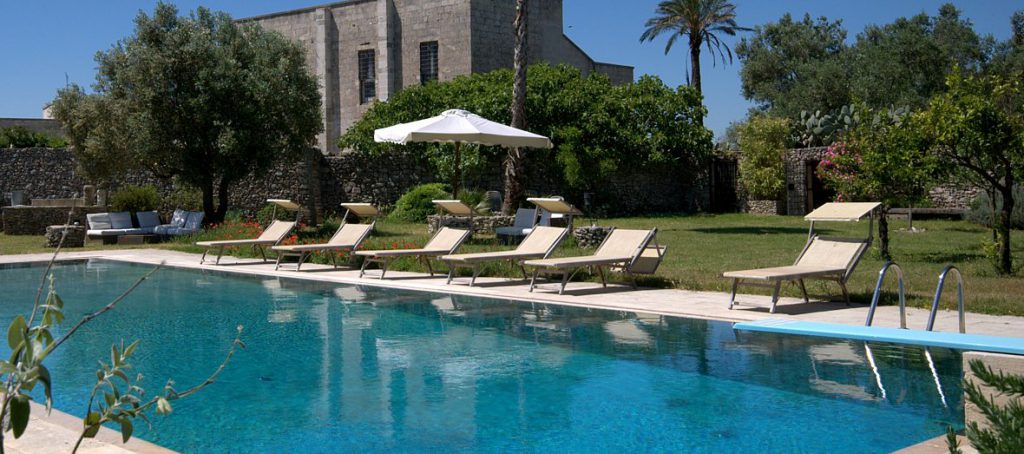 Very particular, almost like fairytale, is the structure of Masseria Mezzaluna, a few kilometers from the most beautiful coasts of the Ionian Sea.
The Masseria was born from a refined renovation of an old farmhouse. The interiors are made of white lime tuff, with star and barrel vaults, and furnished in the typical style of the Apulian farms.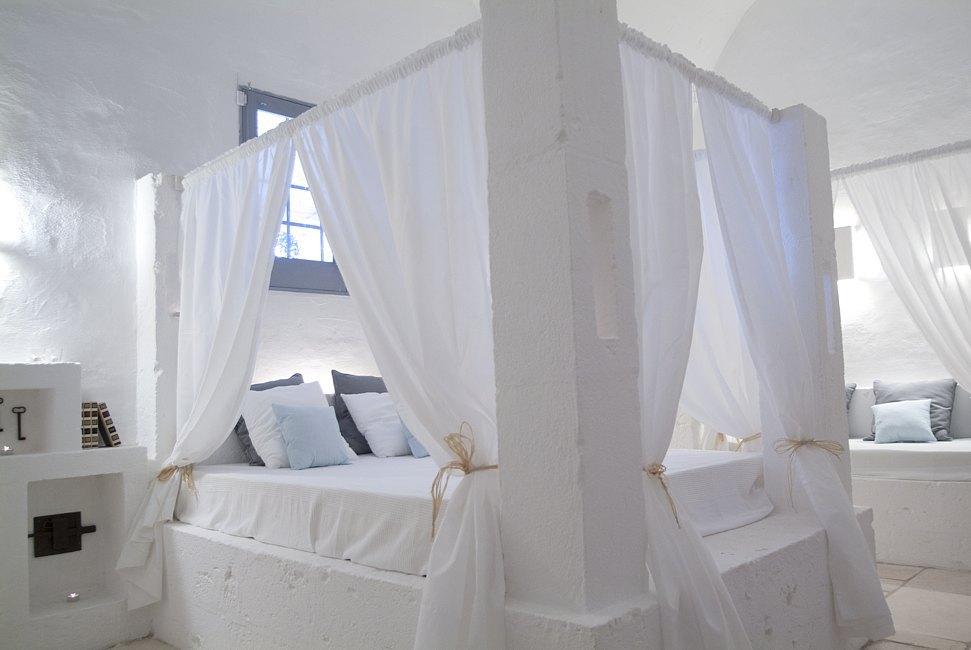 Masseria Mezzaluna, Maruggio.
booking@salentodolcevita.com – CIS: TA07301491000006884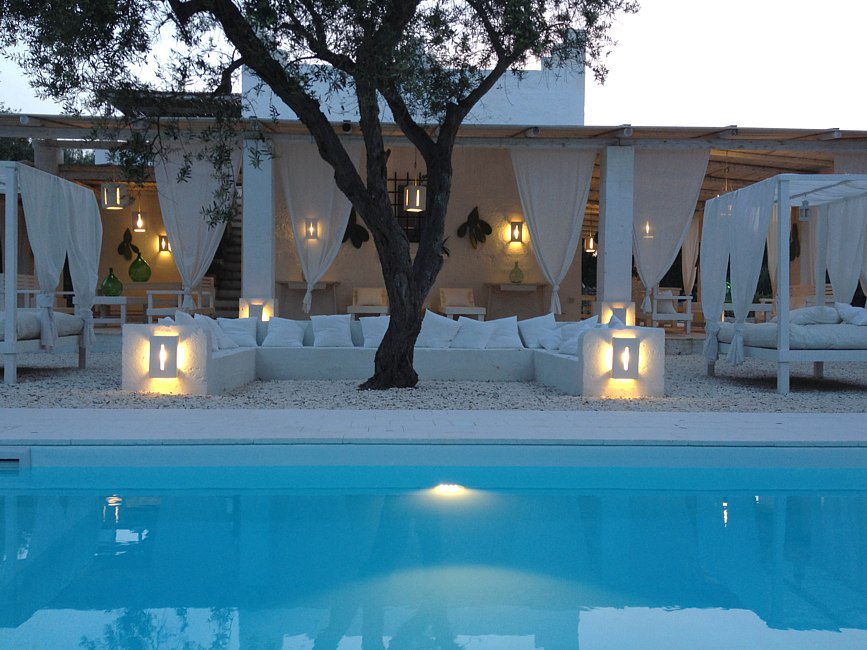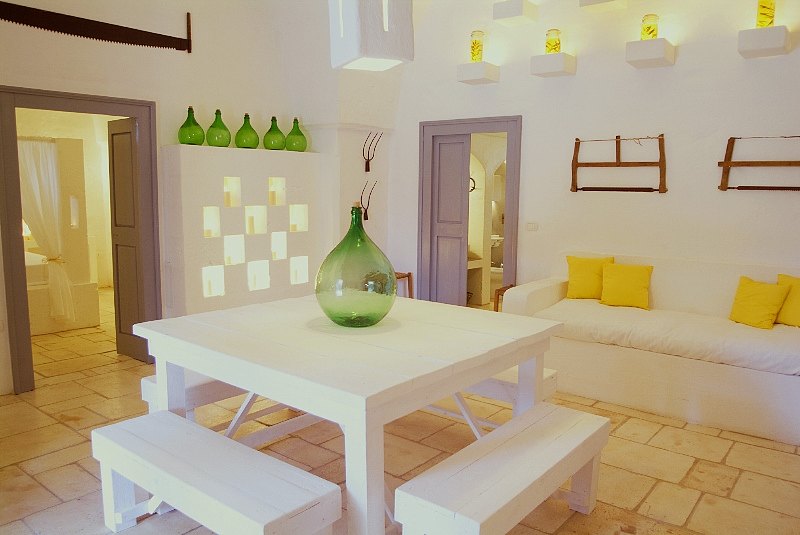 Its canopies set in lime and tuff are combined with objects of ancient peasant use, recovered and restored and visible today, used to give not only a particular beauty to the spaces, but also knowledge of ancient tools, which many have never seen.
A modern or minimally invasive lighting system has further enhanced the stone details, from the niches to the shelves formerly used as sideboards and shelves.
The Salento farms thus become a cultural and anthropological outpost, even when they offer themselves to the world as accommodation facilities.