Let's learn some trick from the most beautiful Apulia vacation homes
Small houses, maybe not even brand new, yet … luxurious! Is it possible?
Of course it is, as many of our properties available for your holidays and your trip to Puglia will show you.
Today, we will analyze some Salentodolcevita apartments to show you how, thanks to the materials, the choice of the interior and the general reorganization of spaces, small flats can become precious and luxury gemstones.
A home like a yacht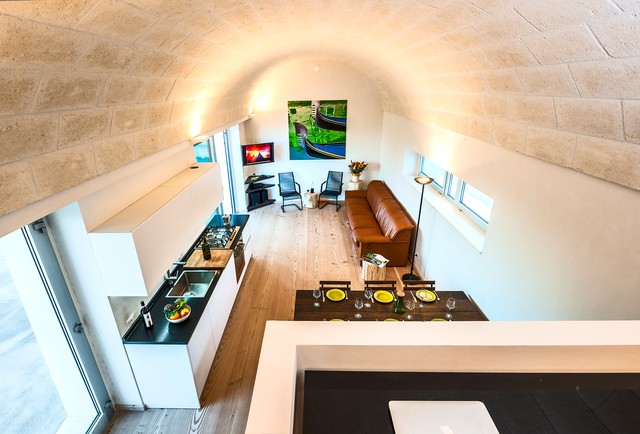 A wise division of spaces, with symmetry and use of neutral colors, have made the main body of villa Kalos, villa with pool and annex in the heart of Itria Valley, an apartment with five large beds, two bathrooms and relax room in A few square meters.
The spaces are designed and organized with class and wit as in a yacht interior.
A bright open space with a typical barrel vault, large windows that illuminate a dining area and a sophisticated kitchen.
A modern iron staircase connects the living area with 2 bedrooms set on two different levels. The main bedroom is on the upper level: on a mezzanine open on the living room, with study corner and bathroom with tub.
This detail is very sophisticated and classy and makes it a unique space from the small footprint.
Re-elaboration of objects and materials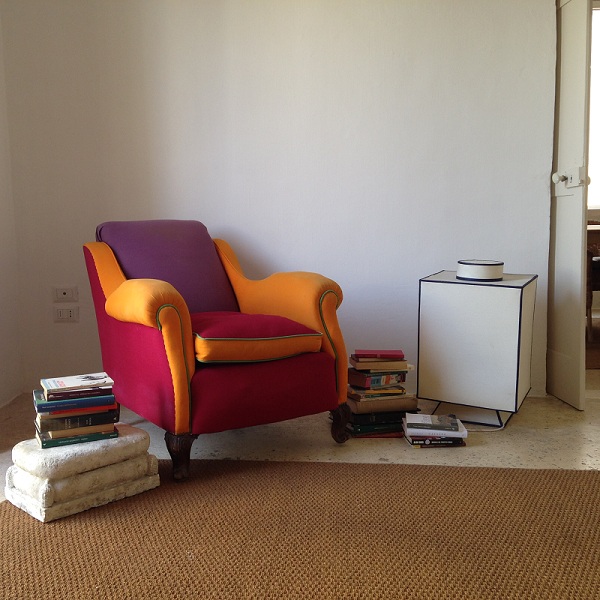 What makes the Casa Salina's welcoming spaces, in a small alley of the suggestive Old Town of Gallipoli , so special and incredibly chic?
Not only its location in one of the most beautiful villages in Italy, not just the sea-view terrace.
Also the original reuse of old antique items, in modern style and embellished with fantasy touches. Capitals that become tables of a colorful relaxed corner. Mosaic style flooring and modern design naif.
And then the ecological and uniform materials for the niches that characterize the toilet and shower spaces, in a concentrate of fantasy and colors.
 Niches, antiques and post-modern design pieces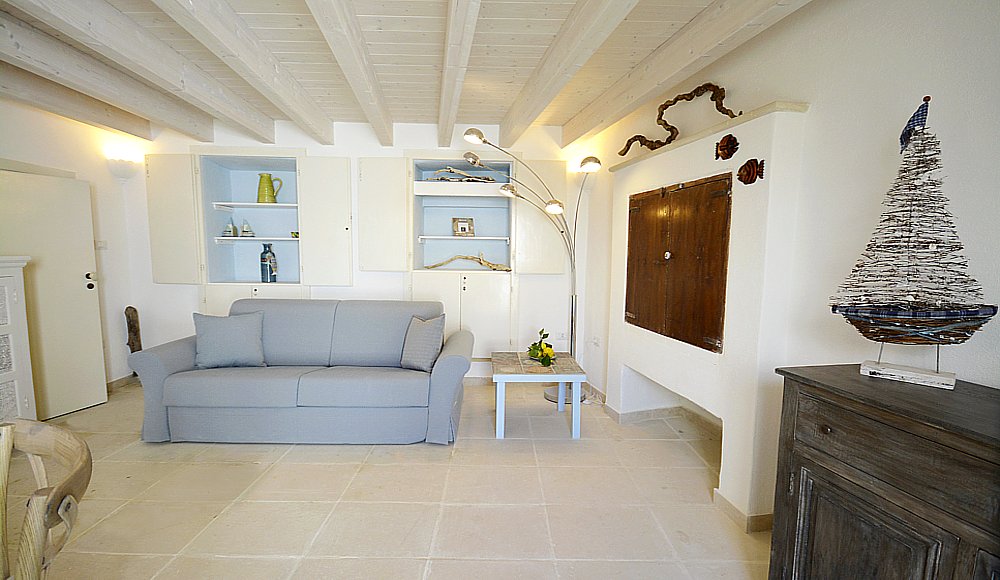 Ancient sideboards set in the thick walls, floor lamps with modern design, space niches next to large windows are the advice that come from Casa Sciaroccu, in the historic center of Gallipoli.
The bond between "ancient dwelling" and the linear elegance of the more modern interior is met in the small but beautiful bathroom, with fancy tiles, washbasin on a wooden shelter, and a large shower.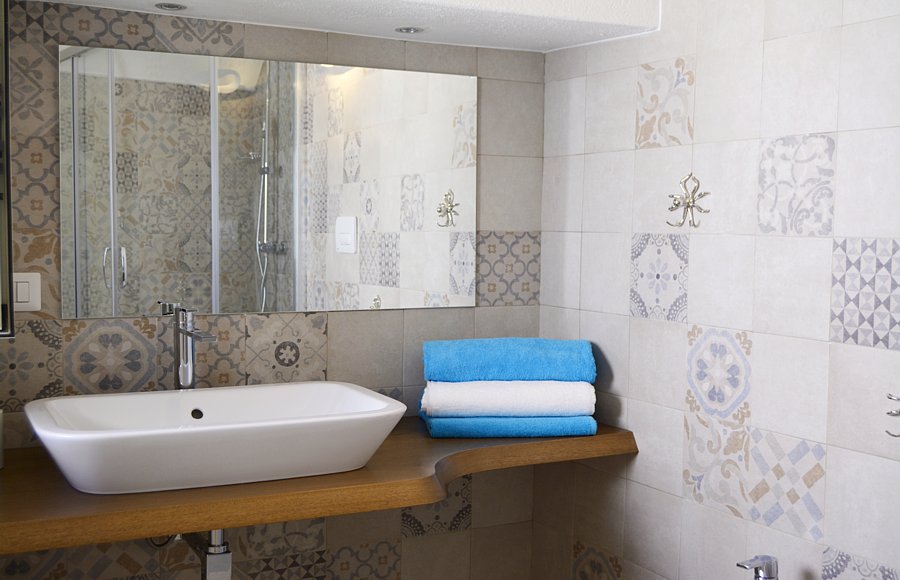 The concept that combines classic 50' stule and modern design is found throughout the apartment, up to the sea-view terrace, where every space has been restored and re-set to give relax and beauty.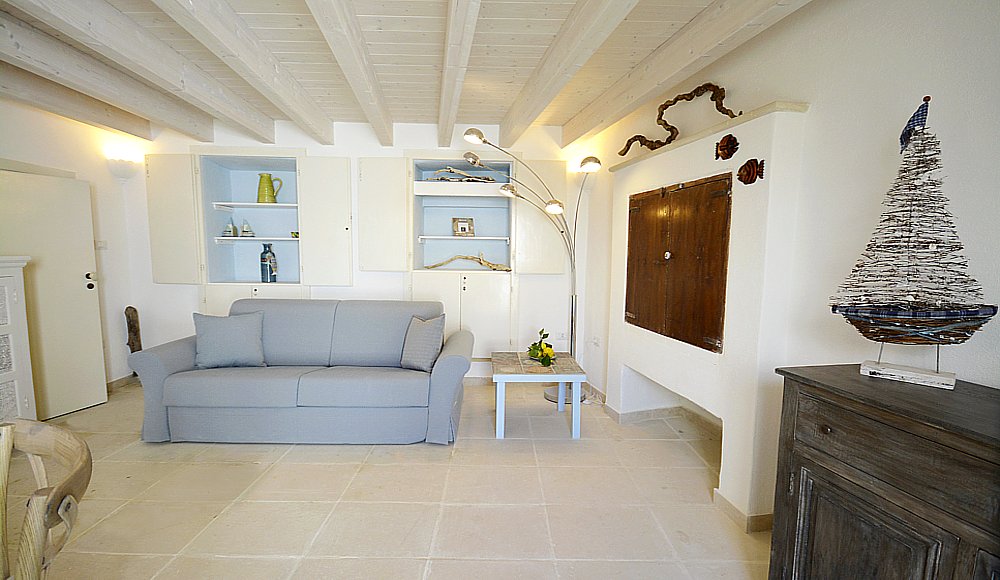 Of course, the luxury of such a sea view is not reproducible or imitable out of Puglia, you must come here and enjoy it!