In the last few years we've all become crazy about italian masseria!
These structures, old manned residences, where once servants and owners lived together (albeit with different spaces and roles), are today the most sought after choice for those who want to relax and at the same time have a better understanding of a territory for those seeking silence but also the opportunity to have fun without going too far away from their accommodation.
Masseria are today not only a holiday accommodation, but also places for events, concerts, restaurant and are chosen by an ever-growing number of people to celebrate weddings and important events.
The reason is simple: the farmhouses make us feel good. The reason is not just because of the beauty or charm of history; The masseria, especially those that have experienced a good process of restoration, have beneficial effects, even better than a spa or wellness center.
Ecological materials  
In the last 15 years, the masseria restoration processes have benefited the new trend of architecture and design: the choice of the use of antique, ecological and non-toxic materials.
An example is the beautiful Masseria Farnara, between Castro and Otranto, nestled in an estate of five hectares of centuries-old olive trees in the heart of Salento, built according to the local tradition, but equipped with all the comforts of modern construction.
The interior style is characterized by the choice of craft furnishings made of wood and recycled material, respecting the original architectural features and the local culture.
The presence of furniture in natural materials, without content of formaldehyde and artificial glues (now contained in almost all consumer furniture) and "poor" materials are gems for our health, to be imitated in our choices of daily life.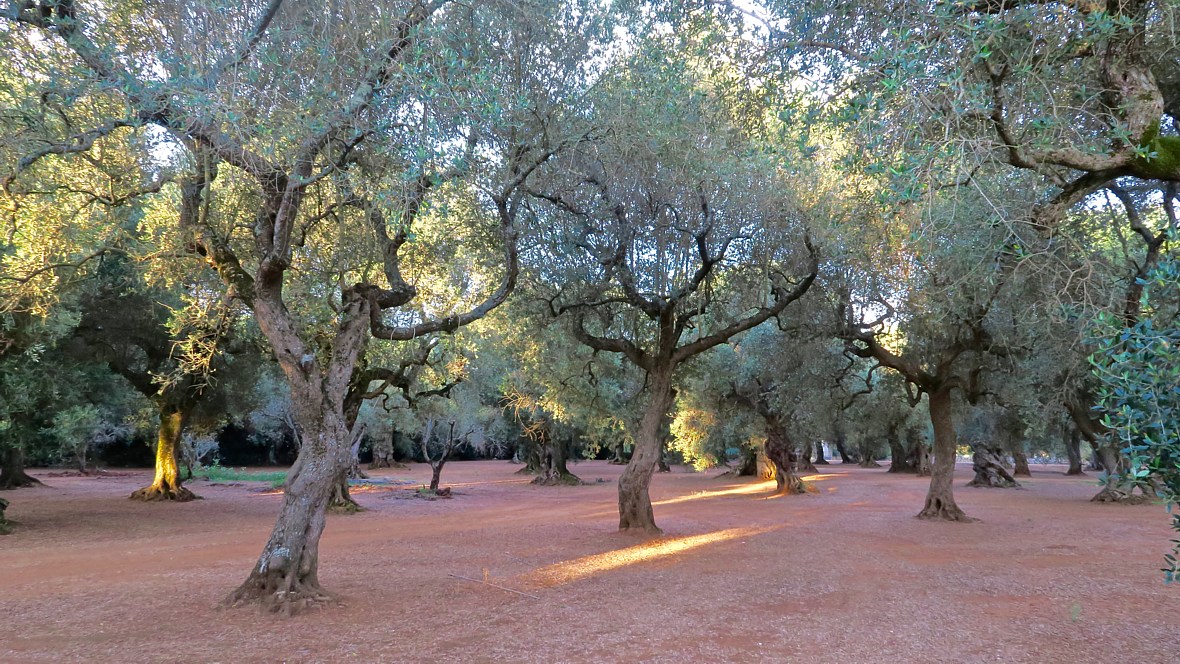 Wide and green spaces
Masseria is synonymous with green spaces and above all large spaces.
We have already said something about the benefits of green spaces (small or large) at home or around it.
Let's add another notion: green and wide space in front of our eyes helps in relaxation and creativity. The latter is not only useful in "simple" artistic and creative activities but also and above all in helping us manage our small big daily problems more resolutely.
Thermal Balancing 
A masseria encloses more plants species and more elements. As in the case of Matine and Telima masseria farms, alternating shadow areas created by trees, strong light areas and pool water games, which have an olfactory, acoustic and visual impact.
These elements, coupled with the typical smells and sounds of the farmland that change from morning to evening, help to re-establish their circadian rhythms and sleep rhythms in harmony.
We know that sleep, in particular, is very important for health in general.
A masseria is a concentrate of elements that help not only to "sleep well" (for example, the fall of temperatures at night), but also to prepare the body for a higher quality sleep, from the variation of the light that is felt above all in homes with large glass doors and windows, as in the case of Villa-Masseria Il Grillo.
Moreover, a Masseria allows you to take advantage of the best spaces for long walks, stretching or yoga sessions!
If you want to book your holiday in a beautiful Salento farmhouse (and maybe even book your yoga sessions or personal meditation course) write to booking@salentodolcevita.com