Salento has a heart of stone that shows all the beauty and sweetness of a territory, together with its geophysical (before than geographical) history.
The dry-stone walls spread throughout the countryside of the Salento peninsula draws almost imaginative borders between what is public and what is private, in immense open spaces where everything is shared.
All landowners know and feel that their space is part of a landscape and that landscape also defines their identity, shared with others.
This is the idea behind some villas and farms in Salento, with stone walls, stone and lime interiors, surrounded by dry walls that are, more than limits, part of a panorama.
Divergence lines between sea and sky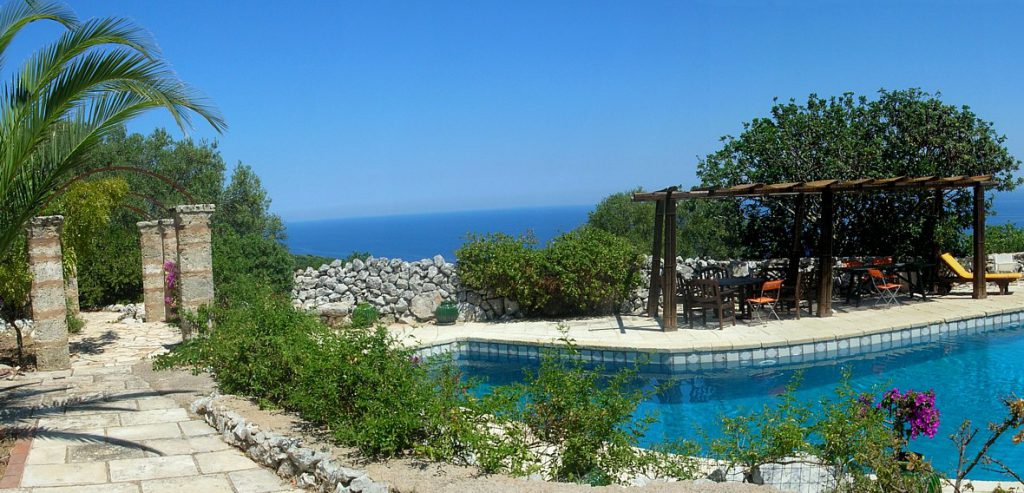 Villa Adriatica (Santa Maria di Leuca) is surrounded by dry stone walls that are nothing other than a border line breaking the whole chromatic color of the sky and the sea and outdoor pool with whirlpool corner.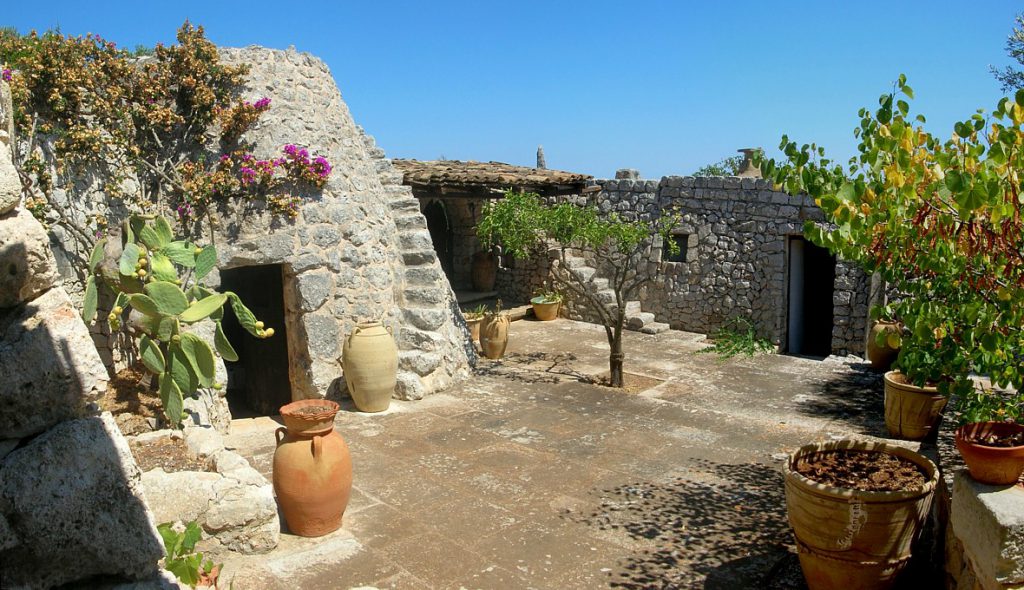 The history of Salento's private building is summed up in this noble complex composed of the main house and the trulli, independent units where past and modernity are put together harmoniously.
 Hot light and fresh temperature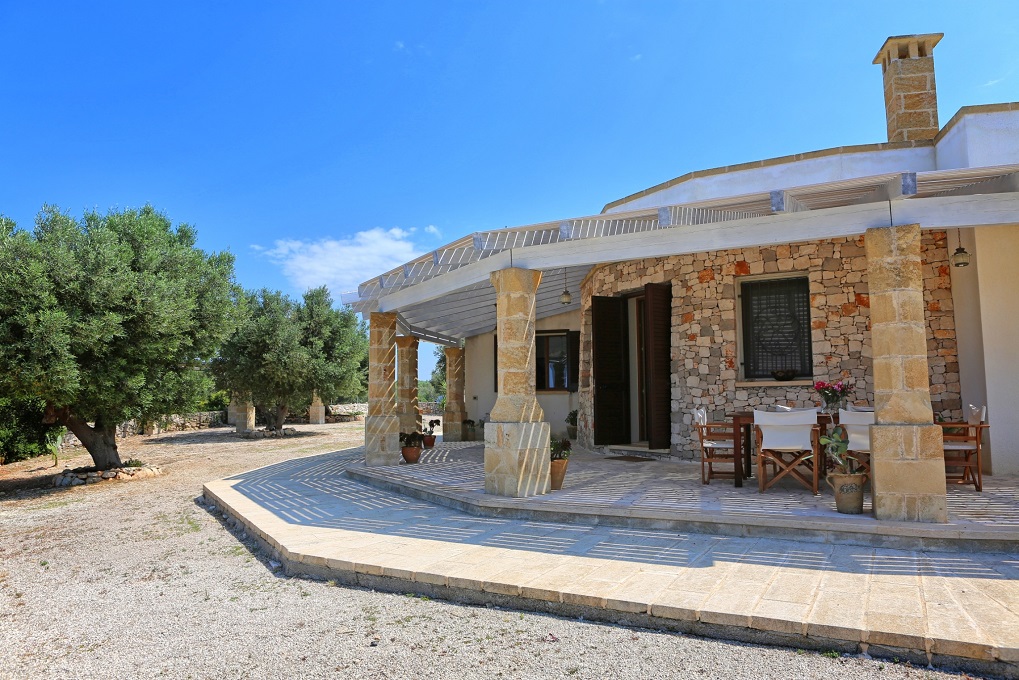 Reflection of warm light and fresh temperature are the characteristics of Villetta Lory, immersed in a lush greenery of Mediterranean olive trees and scrub, which you'll breathe from every corner of the interior and from the large outdoor garden.
The characteristic of the lightful stone and tuff houses of Salento is precisely this mixture between the heat and functional freshness in summer.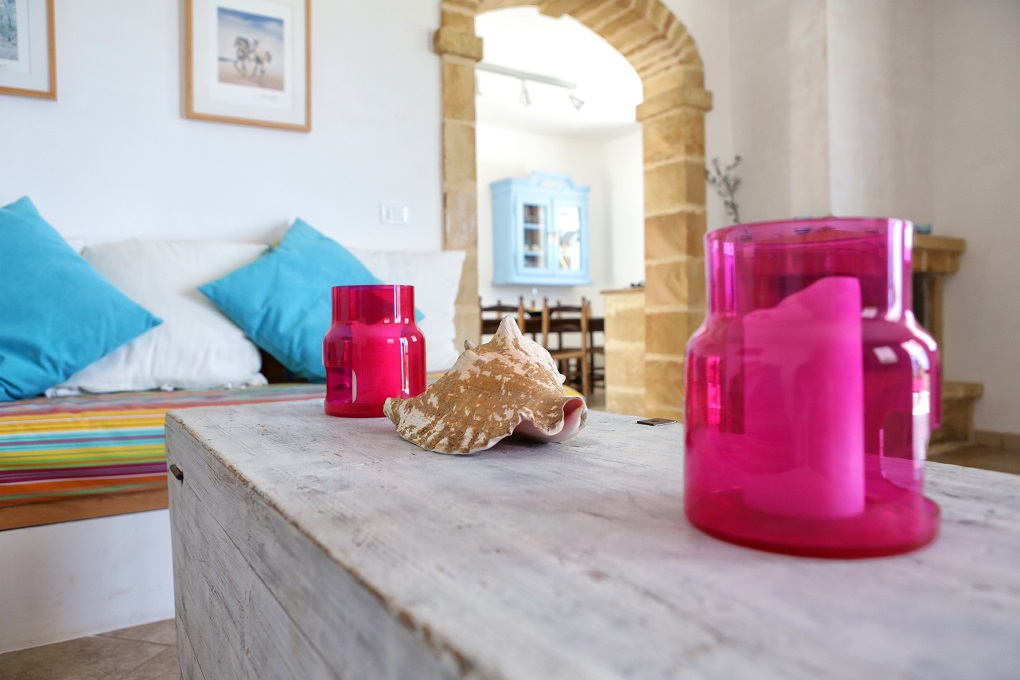 Lime: less is more
Another important element in the history of private construction and Salento furniture are lime and tuff; Often used to create furniture, niches and spaces that last for centuries, they are now being re-presented as creative and light-filled interior elements, as in Masseria Mezzaluna.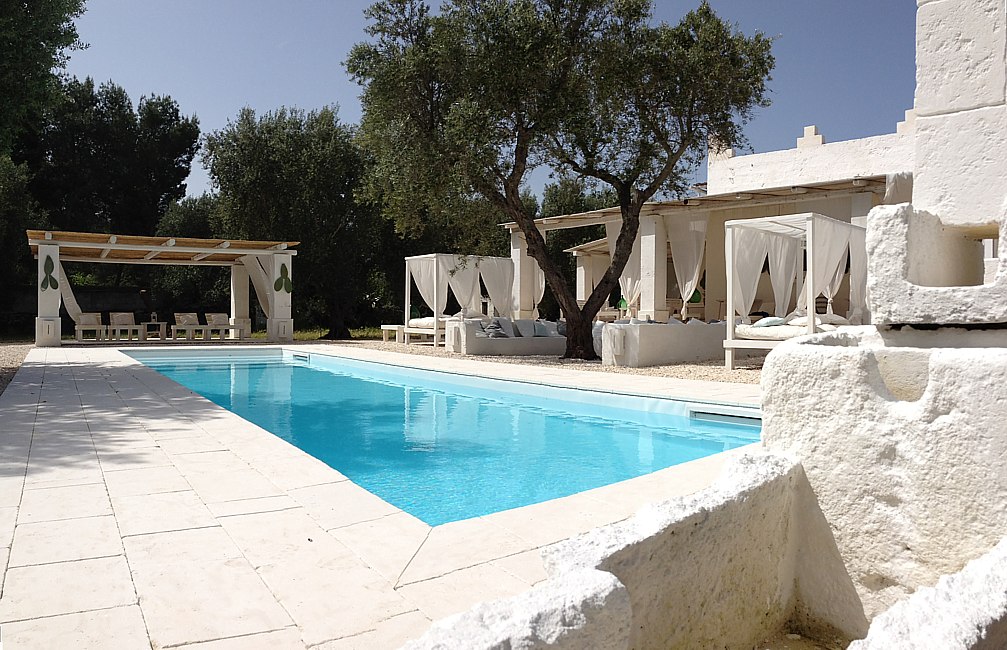 Immersed in the quiet of the Salento countryside (Maruggio), a few kilometers from the beautiful beaches of the Ionian Sea, among vineyards and ancient olive groves, the farm offers a classical reworking of the old peasant style, treasuring its functional secrets (humidity And temperature management, energy saving, space enhancement) and approaching smart ideas of modern design.
 A stone heart can be sweet and cozy.