Puglia is not only a land of good wine.
Its recent history has experienced the explosion of craft beers production, making the region attractive for lovers of the genre.
The amazing taste of Apulian craft beers is still a surprise (yet another) for the many visitors friends who pass every year from this magnificent land.
Moreover, there is an interesting number of foods and cooking speriemtations based on craft beer tasting that is making the local beer experience even more interesting.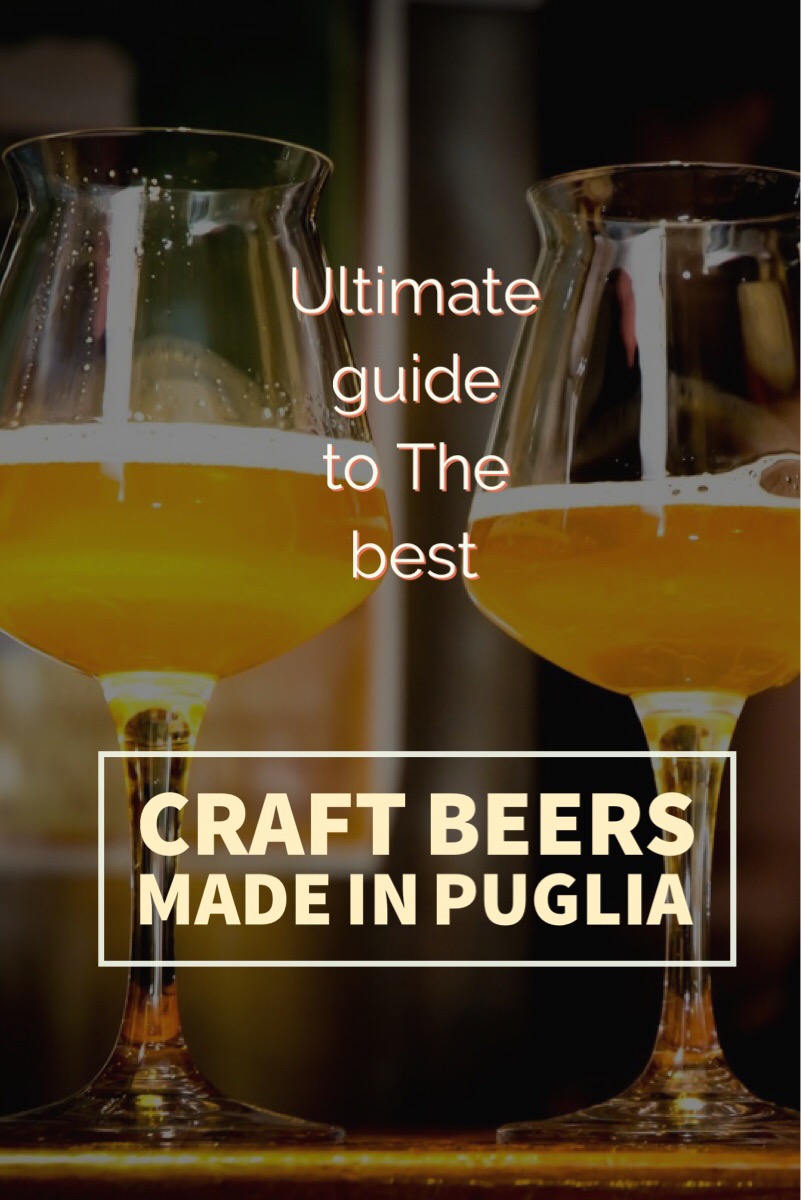 In Apulia there are about 50 craft breweries; today we select for you a set of our favourite beers.
Let's start from the north: Foggia
Daunia, Messapia and Peucezia are the bulwarks of the Birrificio Artigianale delle Puglie. They are, respectively, a pale ale, a red and an amber beer with strong local connotations. Ideal for those who love full-bodied flavors and foams from the long and average length.
Messapia has a strong malty flavor with strong hints of banana and grapes and indeed the sweets with tasty fruits are particularly suited to this beer, as well as roasts and game. Peucezia is more bitter, with a strong herbaceous aroma, ideal for those who enjoy moderately fizzy beers to match with spicy and exotic dishes.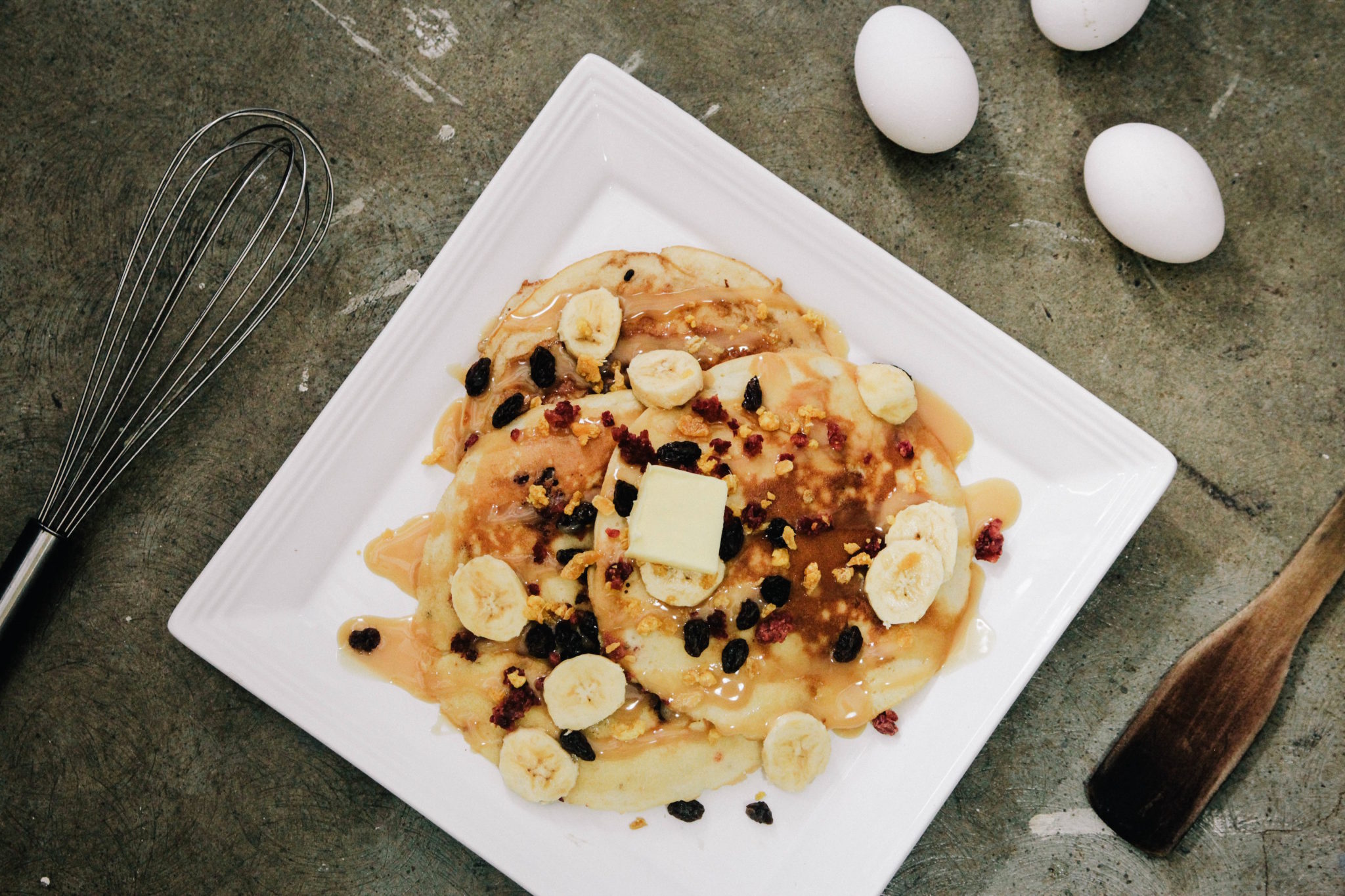 For those who love the sense of expectation and believe that things are better if you enjoy them at the right time, we recommend the beer Biance del Gargano.
It is a seasonal beer, yearly limited edition of the Brewery Erbes. This wheat beer in blanche style is available only from early spring to late summer, because of the orange zest from the Gargano area that characterizes its flavor and that ritualizes it production.
Let's go down in the main city and surrounding area
If you seek a perfect beer for the mystical raw seafood of Bari, you are looking for the Krudd beer, by the brewery Barbarossa in Bari.
This is a golden beer with cooking over high heat and high fermentation in open vats. The average and persisten bitterness will make you enjoy it better at very cold temperatures, especially in summer. The same brewery produces Sanda Nicole Classic, St. Nicholas and St. Nicholas Special Export.
Also read
Also for those who love the match beer-seafood, the Brewery Birra del Sud has just a newcomer, designed especially for lovers of trips by motor bike to the sea: slight, refreshing, excellent served with fresh sea urchins. All beers from this brewery (Easy, Red River, Eagle) borrow a lot to the American style, fusing the South Life Style made of sea contemplation.
Like to say that you'll find here your American dream!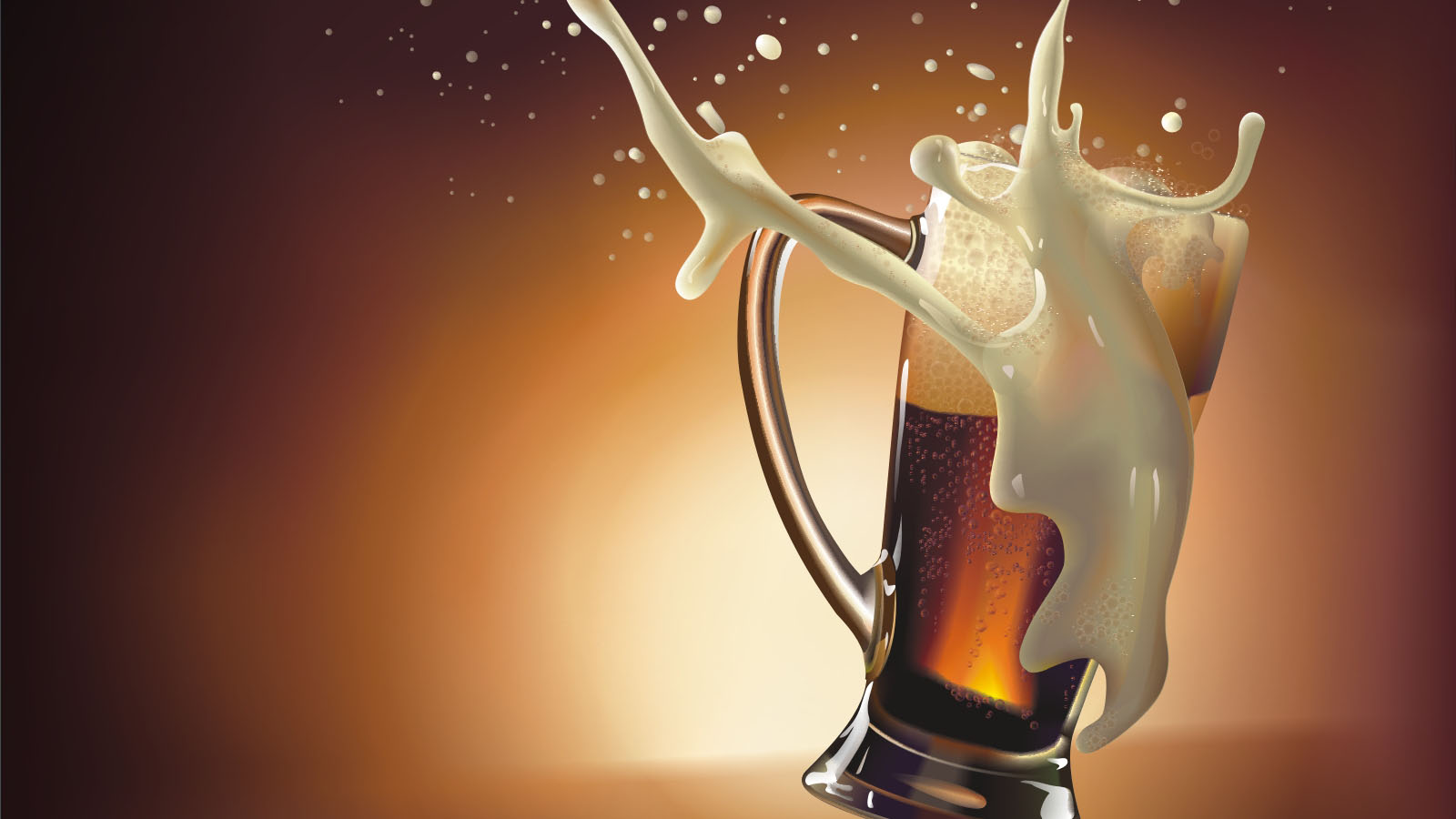 Let's head to Taranto, where we find the brewery BAS, and its beer for real hard and tough drinker, for people able to withstand high gradations and full-bodied taste (and which must not drive after tasting);
NOVE is the name, an amber Double Malt of velvety texture and medium fizziness. This brewery also proposes a very interesting Smoked Red, produced with a special variety of barley malt dried and smoked over beech wood, which gives that reddish color and toasted caramel flavor. Match it to a mixed platter of cold meats, cheeses and jams and you'll thank us.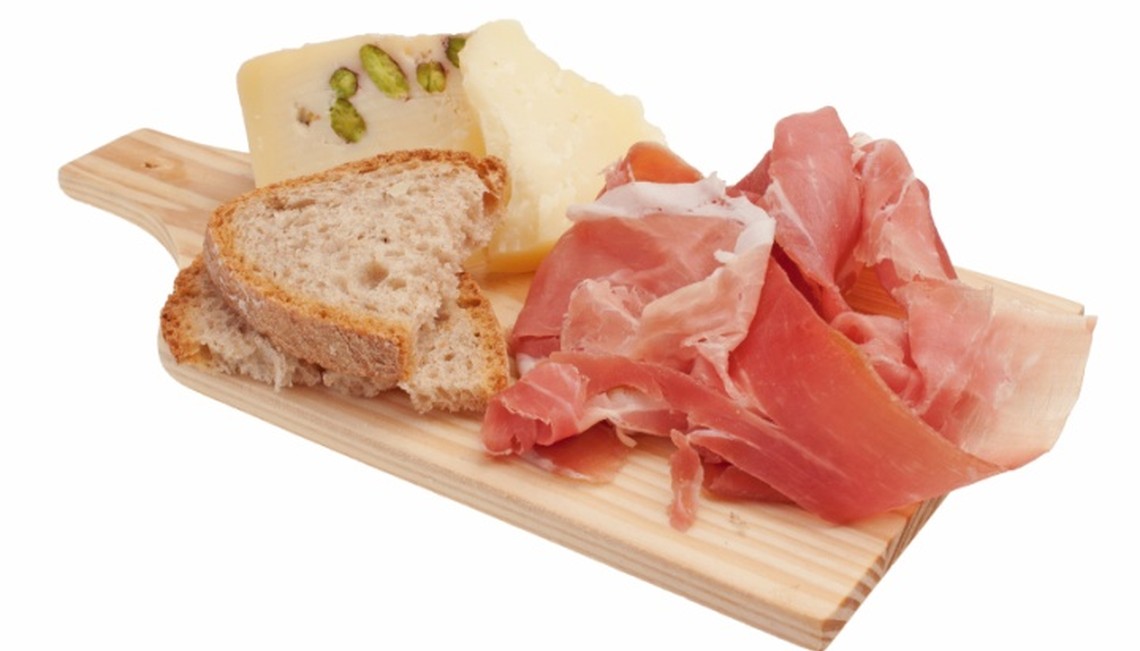 The brewery called birrificio Valle d'Itria was once a Homebrewing.
Look for it in the Barley Brew Pub in Martina Franca, pub with home-brewed beers with ingredients from km zero or fair circuit.
Arriving by sea to the port of Brindisi you can try the two beers by the brewery Aleph, called 6.2 and 6.5.
A blanche the former and an amber beer the latter, both unpasteurized and unfiltered. BirrApulia is instead a microbreweries, in the beautiful city of Ostuni.
Of Bavarian inspiration, it proposes a double-malt lager and the particular type called "Vienna" in chrome coppery gold tending though to dark and slightly sweet flavor. However, the most Mediterranean is the Weizen, which despite its name is ideal for afternoon beach happy hours.
Let's go down and try the craft beers of Salento.
You'll find the B94 beer in several pubs of the city center of Lecce and in different other villages; this is one of the most loved craft beers by the locals along with Terrona and Birrozza.
The most versatile beer of B94 (Copertino) are DellaCava and November Ray, straw-colored with large foam the former, light toned, fruity and refreshing the latter. Both are ideal to accompany chat, local chees and appetizers and even more full-bodied dishes. November Ray celebrates with its flavor the local mild autumn.
Nothing is more local than the Terrona Beer, bottom-fermented and made with Italian malt strictly produced in Puglia, while the hops and yeasts are Bavarian. You'll find it in many pubs as you ask for local tastes.
VISIT US IN SALENTO, CHOOSE THE RIGHT PLACE FOR YOU 
Birrozza is instead a Km 0 craft beer, always associated with events and crazy and wonderful initiatives related to the enhancement of Salento and Apulia.
It is divided into clear and red, this beer accompanies daily convivial moments, wanting to get off that elegant pedestal on which we often place craft beers.
Try local beers and help us in completing this top craft beers list!
Last tip: If you are a beer fan, don't miss the Beer and Sound, festival the great musical event with tastings of the best beers from Puglia and the Europe that will take place as every year in Leverano (a few kilometers from Lecce) 1-7 August.