Several versions of pittule can be found in Apulia and in different areas of Basilicata, each with slight variations in name (such as pettole) and ingredients.
In Salento they continually cause third-degree burns in the mouth because it is inevitable for us to eat them right away, even though they are just been pulled out from the hot oil.
The recipe is (apparently) simple:
1 Kg of flour,
25 grams of yeast to dissolve in hot water,
water (700 ml) and salt.
Amalgamate the ingredients until the mixture is very liquid, then let it rise for at least two hours in a warm environment. The container must be very large because the mass triples its volume and can to invade your house.
Later, with the help of a spoon, you must take small portions of dough, make it spherical shape fry in hot olive oil.
Easy right? Um … yes. It seems, but it is not.
But there are some features of pittule that go beyond taste and ingredients and makes such a simple food so worshippwd by the locals (even for non-locals it's hard if they forget them).
Let's see what are the socio-anthropological highlights of pittule.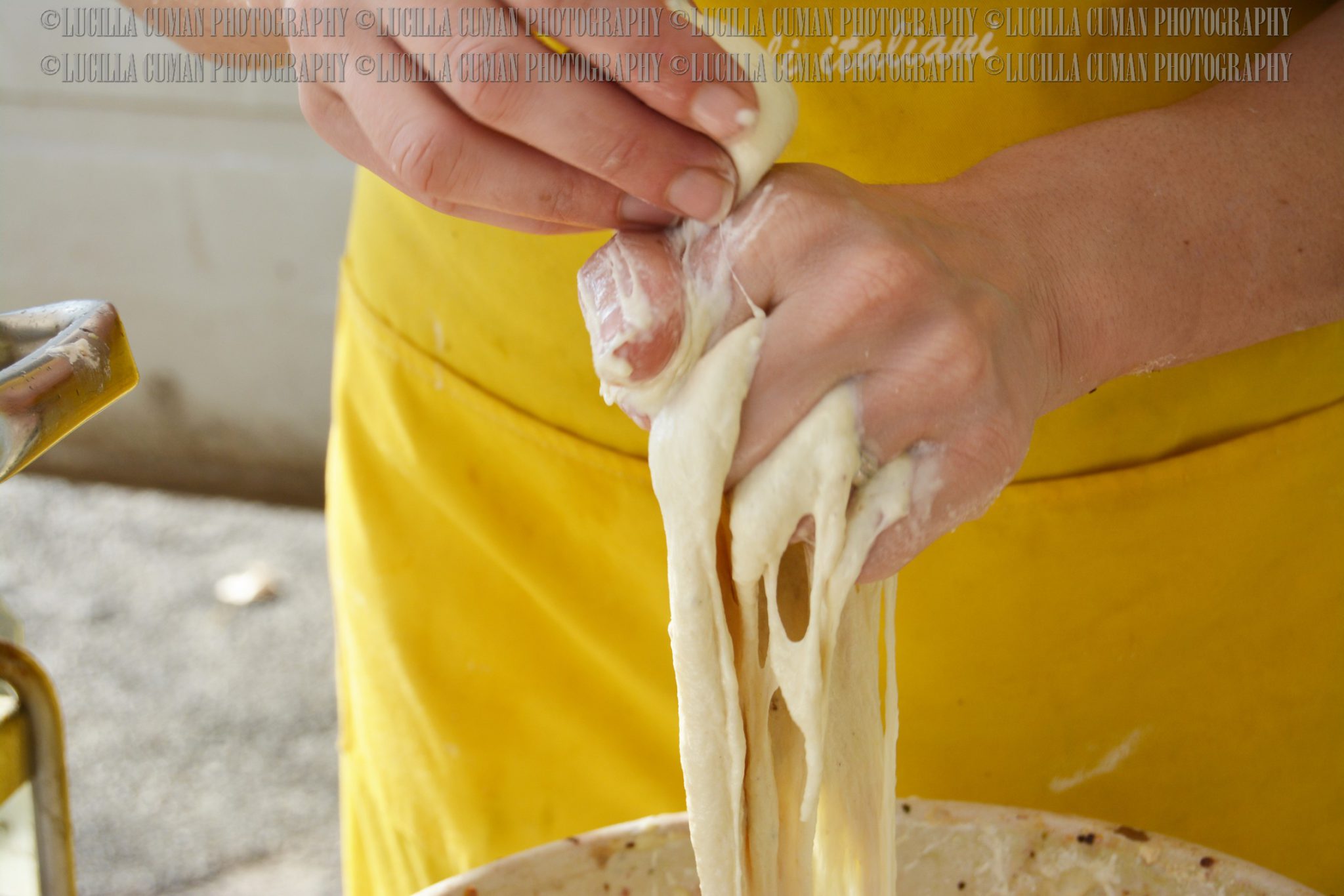 They're much more than fried doug
They are a proof of how the simplest things are the best and the most beautiful but also more complex. In order to be edible, pittule must be PERFECT in water and flour balance and yeast quantity. If not, they'll be tough and dry.
If the oil is not at the right temperature they won't be perfect and golden outside and soft like a cloud inside.
The technique to work the dough with a spoon and make perfect balls implies years and years of experience. The first pittule that you make in life are always, at best,  good but ugly.
They are there in all the most important occasions
From Christmas to San Martino (a festival to celebrate the new wine) and much more, pittule will never be missing. On the tables and in the stands of the country festivals, even in the restaurants, you can forget the water or the cutlery, but they'll never do without wine and pittule.
If you want to try pittule NOW, come and join local celebrations from January to March.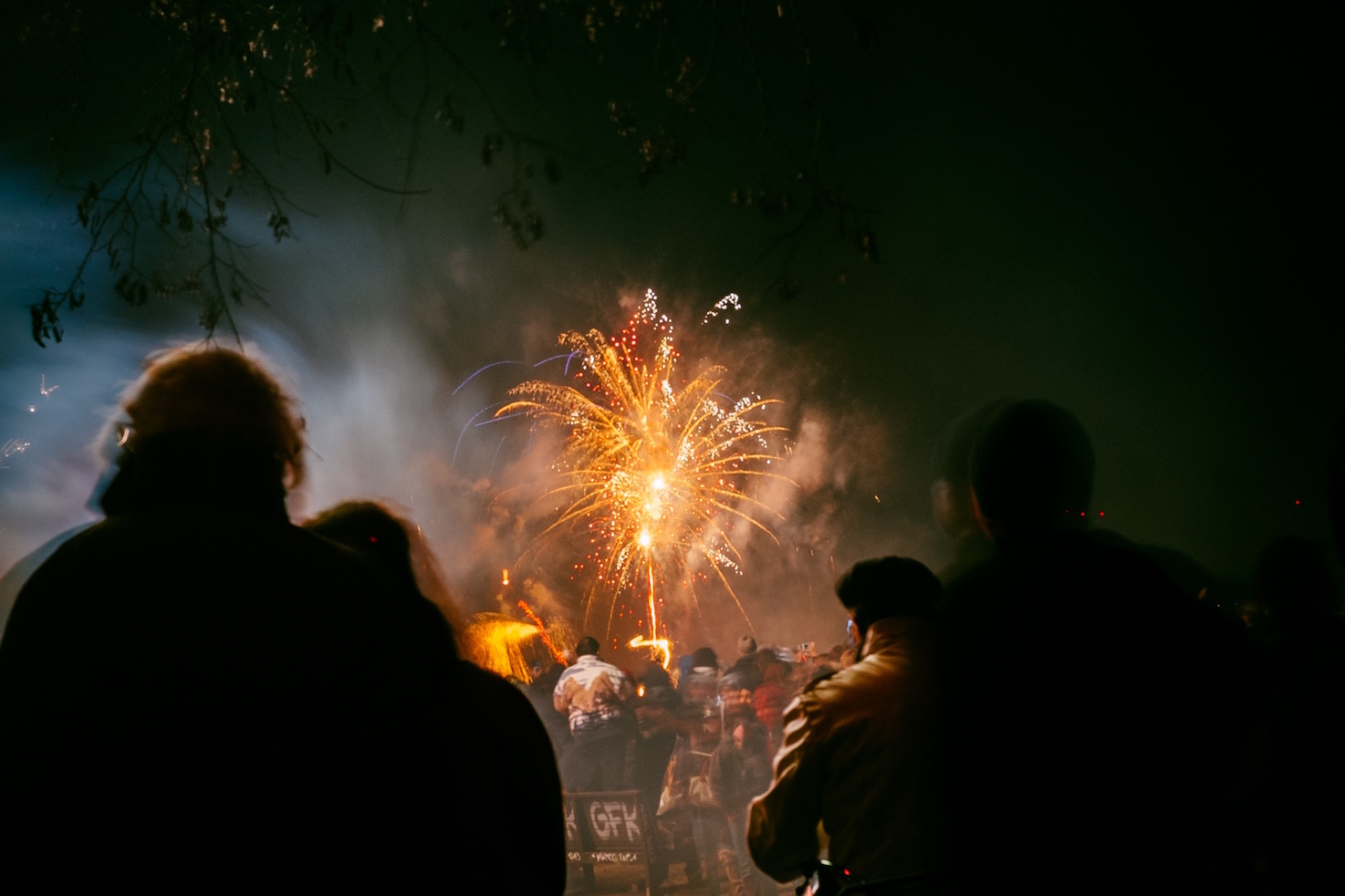 They're public and private heritage
In the above mentioned occasions, you'l find them both in homes and as street food. And each home becomes a street and each street becomes a home.
All the street parties have the crowded stands of pittule. No matter if next to it there was a stand of free freshly caught lobster crumpled in € 500 notes,  he stand of pittule will always be the one with the longest line waiting.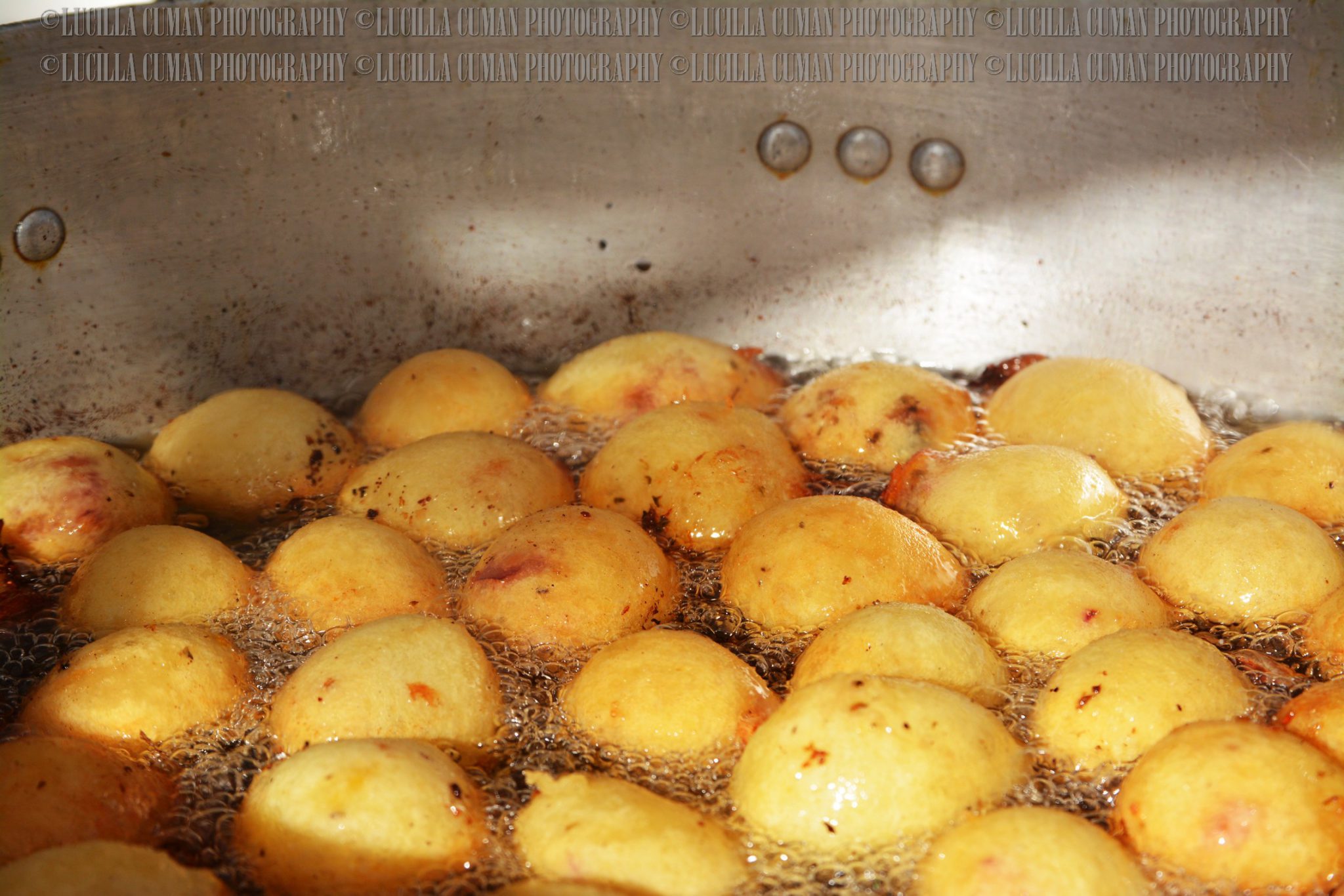 They put together genders and generations
As shortly said, grandmas teach the art to their daughters. The latter will generate heirs only to teach them this ancient art.
Moreover, there is a small cultural revolution in progress, since an increasing number of men are claiming strongly to learn and not to remain ignorant of the ancient art.
A kind of reverse emancipation struggle of a gender that has realized how future belongs to those who can prepare pittule properly.
Do you remember the day you ate your first Pittula? Tell us about it!
Food pics by Lucilla Cuman