The old times frugal life, the one lived in Europe from the post-war period to the Fifties, today is back as an ethical lifestyle choice.
From the choice of a reduced and scheduled consumption of meat and foods of animal origin to energy saving, passing from the ancient and intelligent practice of reuse, ranging from design furniture to the simple returnable bottle system.
And so also small vegetable home gardens are again a part of new living habits,  allowing us the luxury to produce and not only to consume.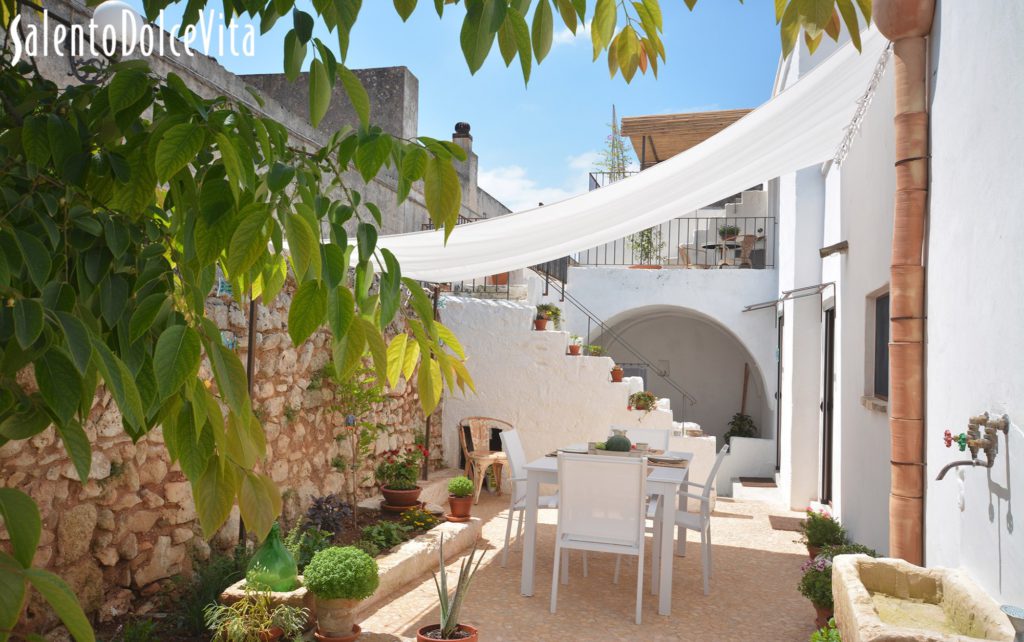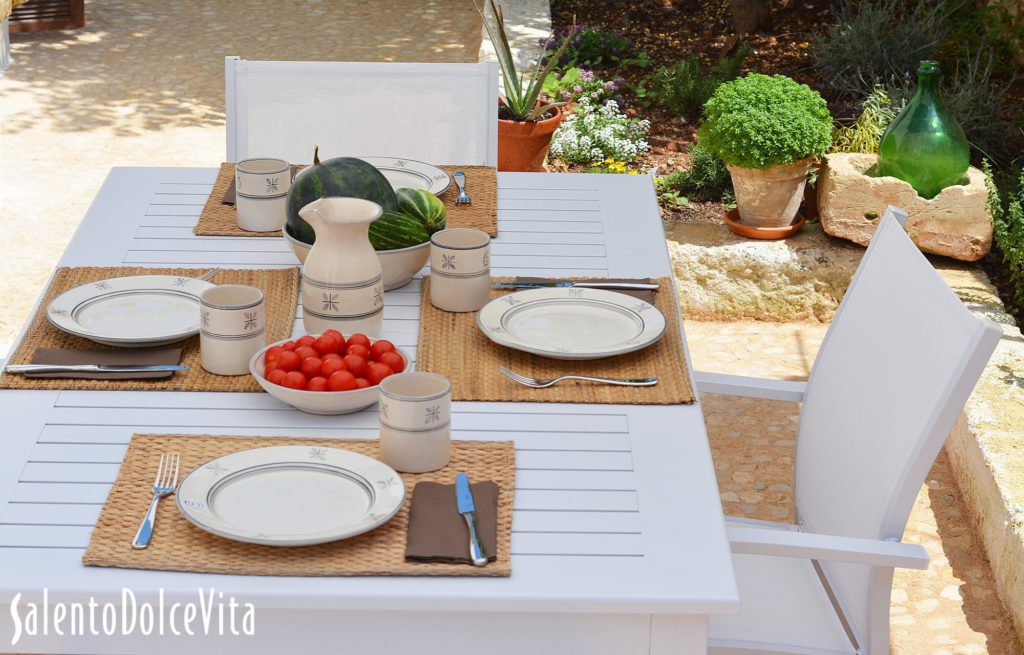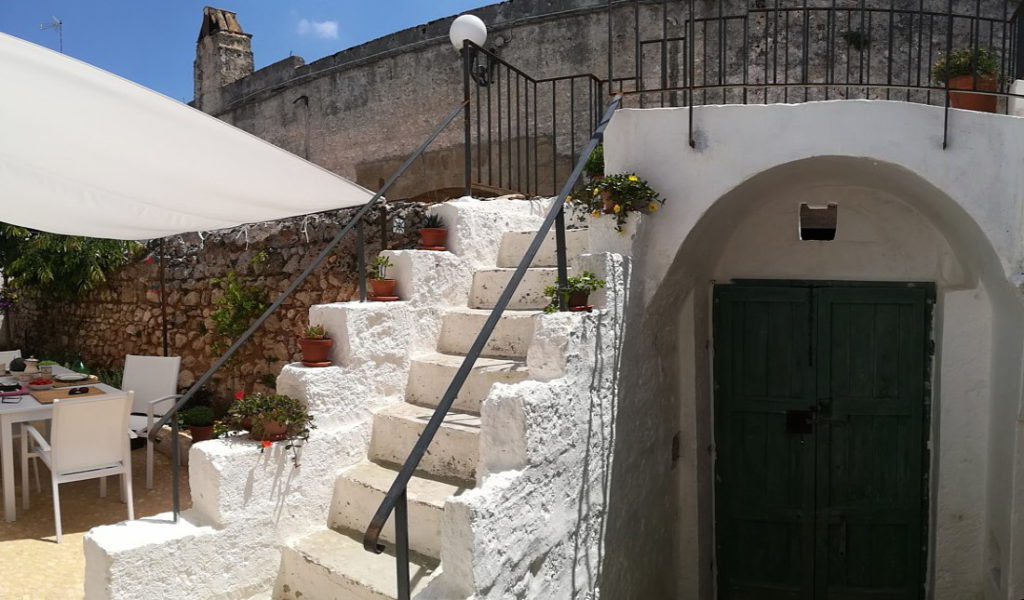 The aesthetics of places such as Casa Frida, in the historic center of Morciano di Leuca, meets the functionality of ancient materials that seem to never get old, as in the case of stone washbasins or white-glass partitions and wooden doors that seem to become more beautiful as time goes by.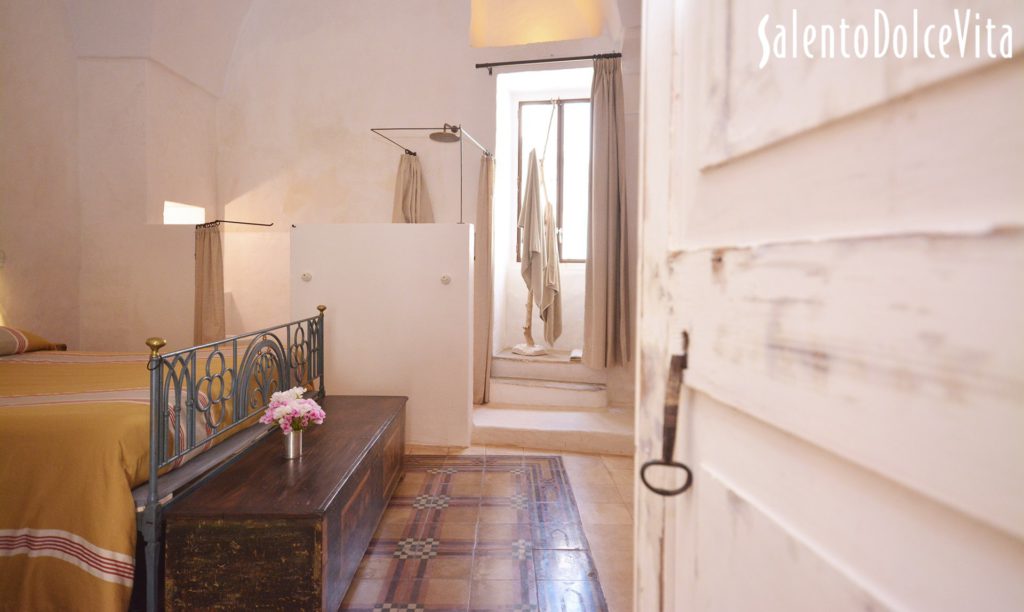 Casa Frida is like a theater in which the past is played, when the modern concept of design was decreed by the simple and fanciful "extra touch", like a bunch of wildflowers, an embroidery and a new lace on an old curtain.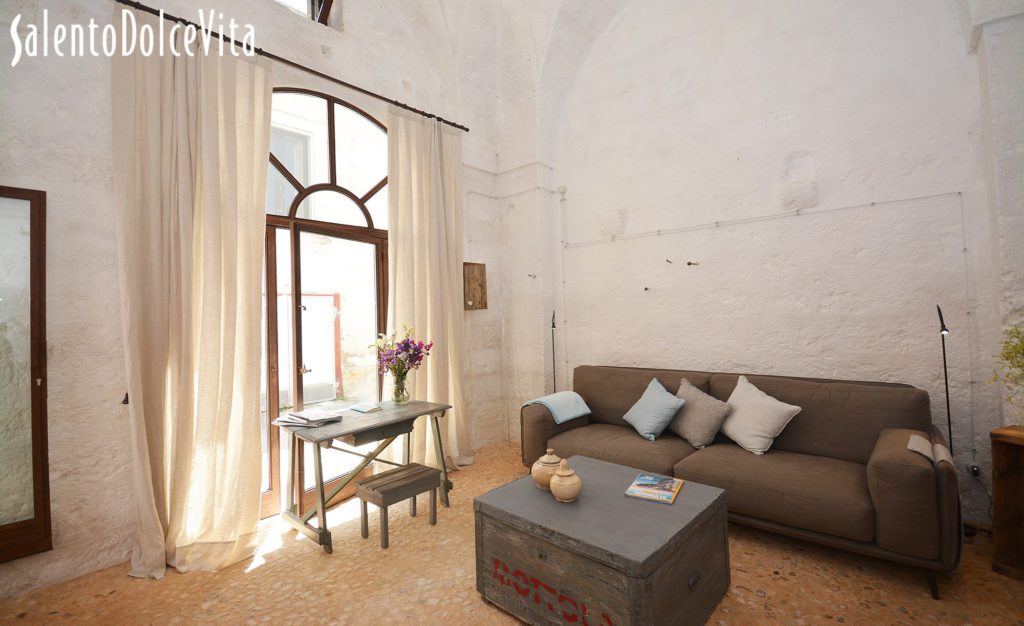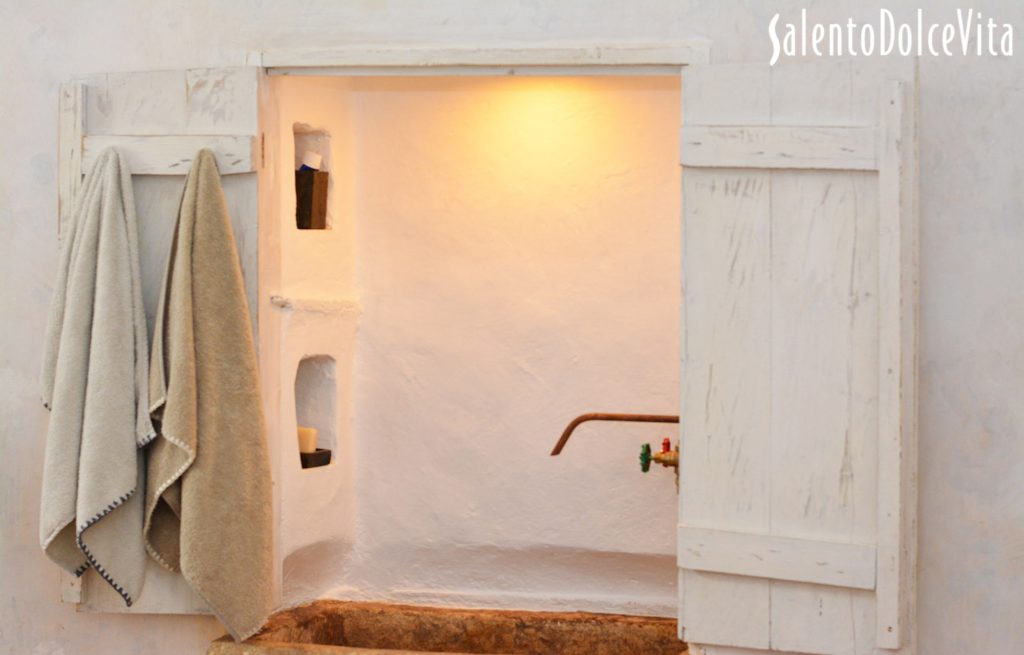 The tranquility of a small village, the coolness of this ancient house, with all modern comforts (heating, air conditioning, wi-fi and latest generation appliances) is a typical local house of Salento, South Italy, able to make you live and know almost by osmosis the most important aspect of locale culture and past.
Its courtyard, the limestone, the white stairs that unfold on various levels up on a beautiful equipped terrace overlooking the roofs and alleys of the village: everything tells what life was before the age of technology; but the story goes through all the healthiest pampering of the modern living style and the preciousness of one of the most beautiful seas in Europe, a short distance away.