In a golden age of interior design and its thousand styles, among shabby and industrial, total white and patchwork, a privileged place in the heart of the design enthusiast belongs to the 50s style.
Whether it is a total modern reinterpretation of the typical fifties furniture or the result of the restoration of interior originally created in this decade or, better still, also when the magical 50s enter the house as "details", today the Fifties as an element of interior fascinate everybody.
Here are four examples of beautiful apartments in different beautiful areas of Salento, south Italy, that, with the choice of interiors or details of the '50s, make the difference in the varied local landscape of accommodation.
Memory from the past, in a corner that becomes a "gem"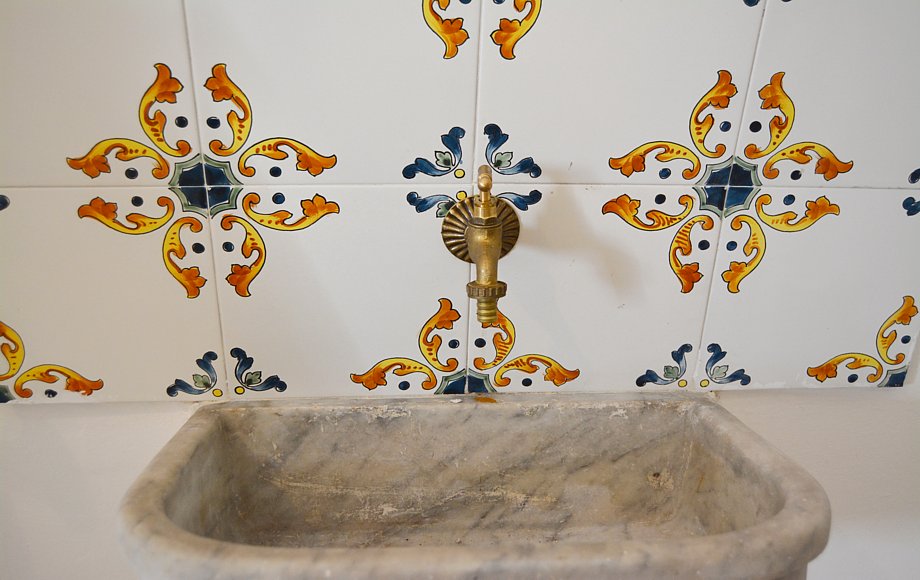 In the beautiful apartment overlooking the sea of Gallipoli, Casa Sciaroccu, the modernization of the rooms has left beautiful opportunities of references to the fifties, like a small stone sink announced by a simple mosaic of bright tiles, in a modern bedroom.
More refined, the stoup-like sink that recalls the sea behind the Kalamuri house, suspended between the countryside and the sea.
This precious fountain that enriches the very particular exteriors, is only one of the details that recall a classic and modern atmosphere at the same time, and that continues with the furniture inside.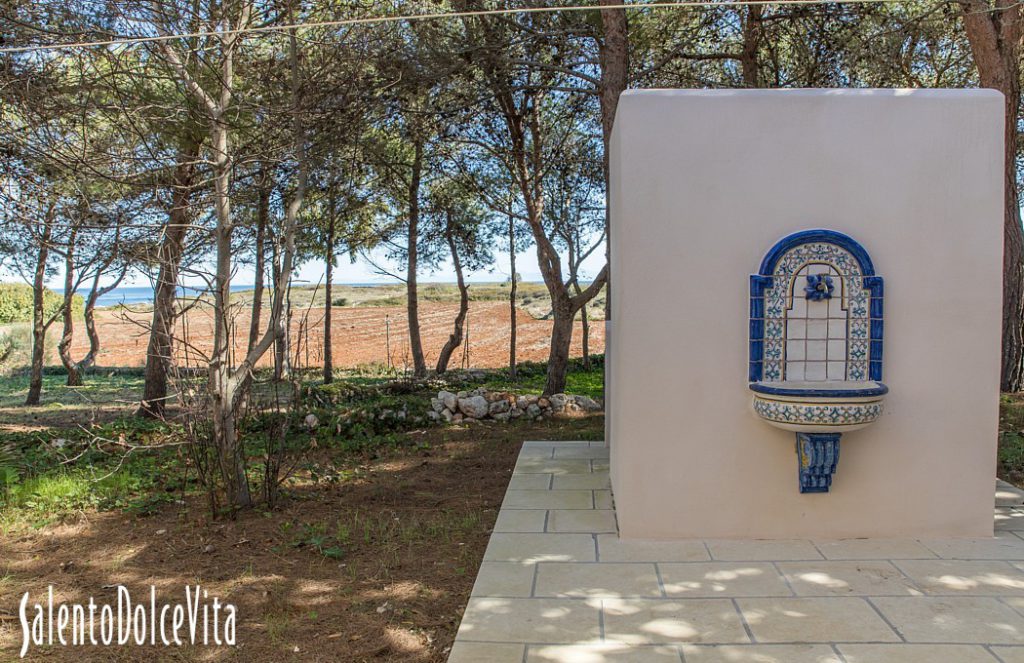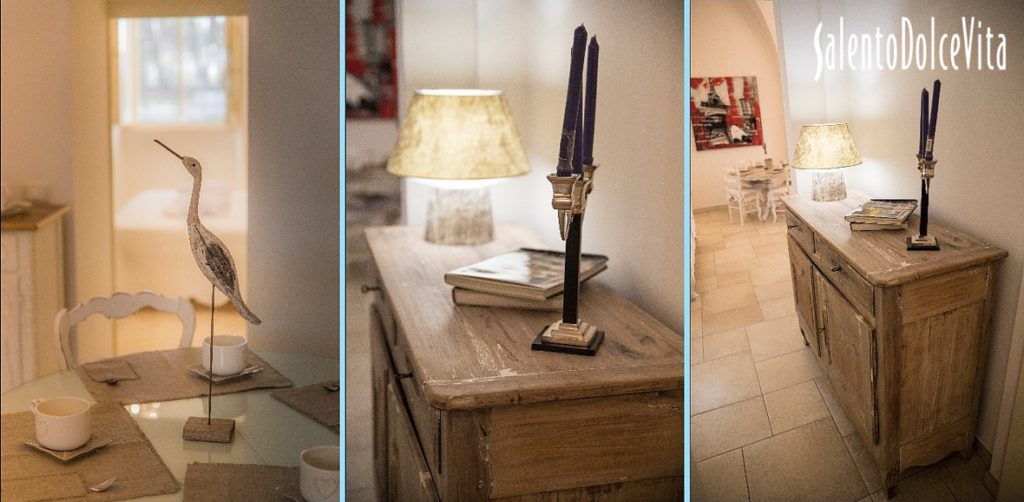 We are crazy about the fifties tiles

But when it comes to the interior of the Fifties, in addition to the legendary round design of many American appliances, the most loved elements by connoisseurs, iconic part of the vintage design in the Mediterranean area, are the floors, with matches and fantasies of colors and shapes.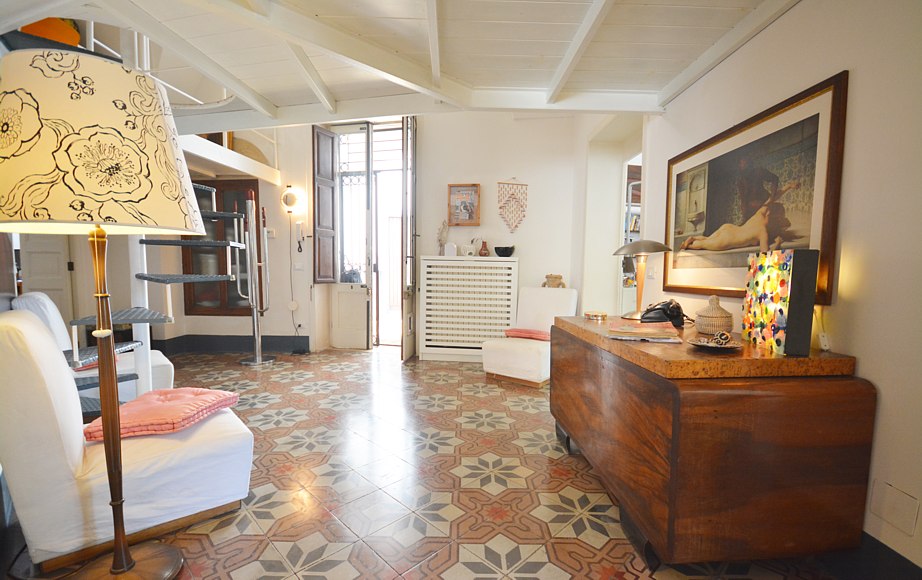 As in the case of Casa Pagoda, iconic in every single details.
Located in the historic center of Lecce, divided in two floors that take advantage of the verticality given by the typical vaulted ceilings, the interior is filled with retro taste with benches, old telephones and lamps that oscillate between the 50s and 70s, while walking on a floor that embellishes everything.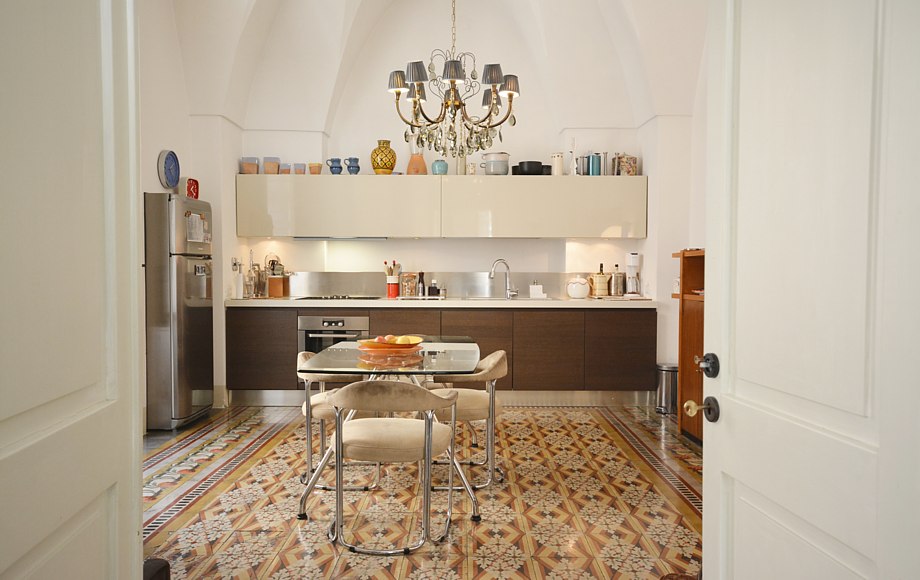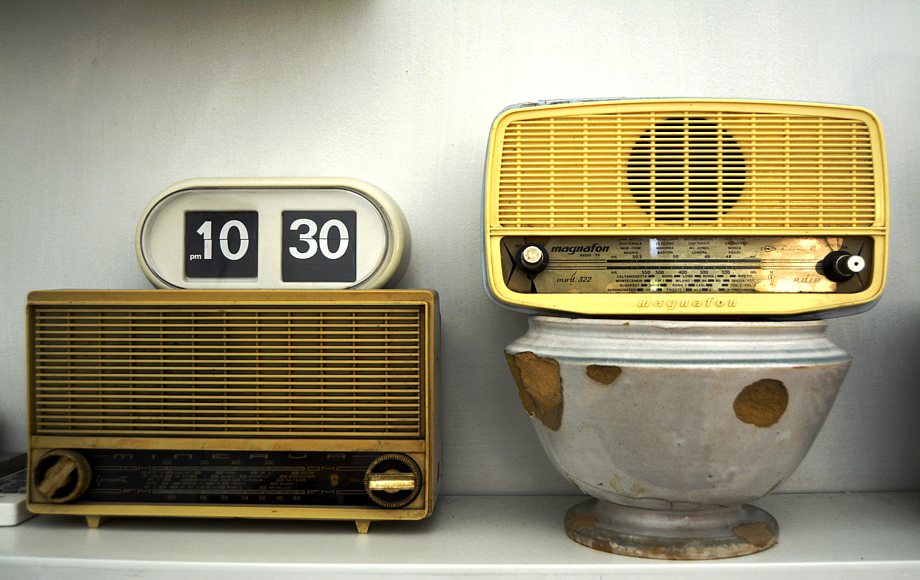 Precious simplicity

All this and more is combined in the precious house Frida, which, based on a simple, moderate and retro charm, bases all its beauty, in the interiors and in the equipped outdoor garden, sited in the picturesque historical center of Morciano di Leuca.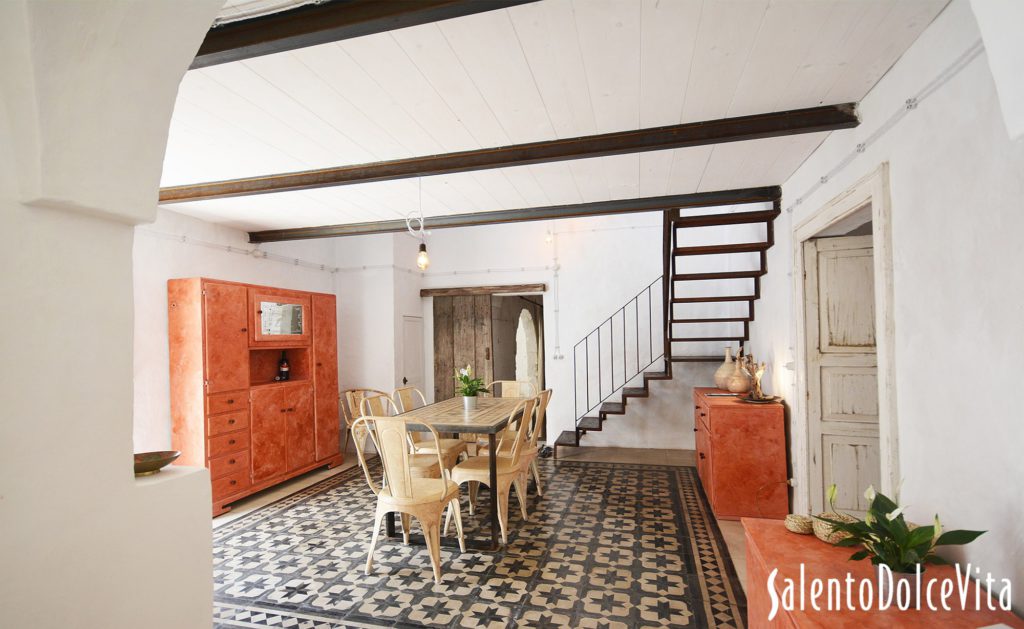 From the 50s, this property full of style and light, borrows not only floors and different furniture elements, but also the design and the most precious element of the '50s in the Mediterranean areas: simplicity and modesty, that lost sense of decorum and of the cleaning, of the simple ornament given by the plants that our grandmothers knew very well.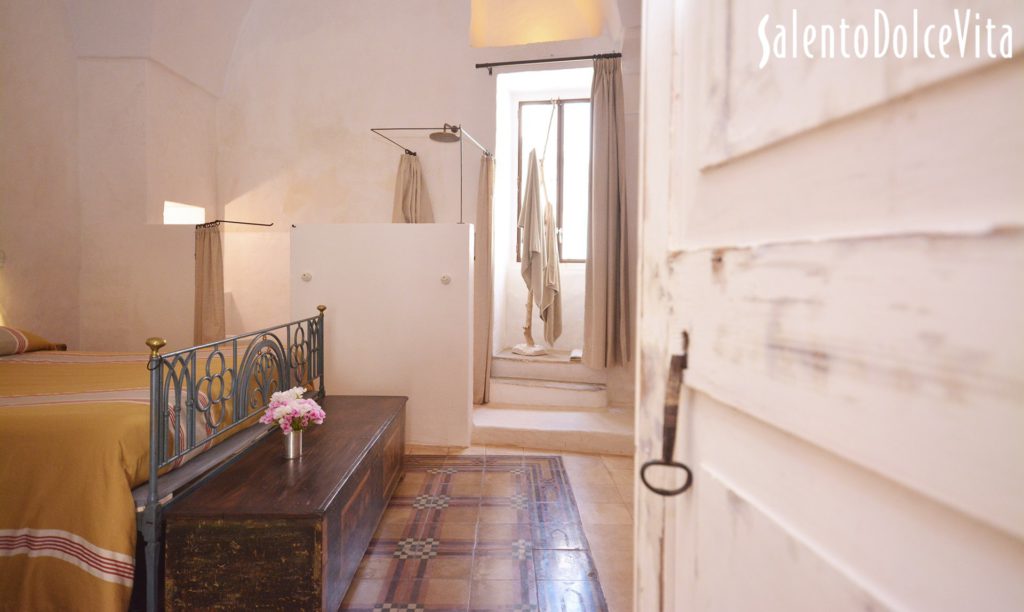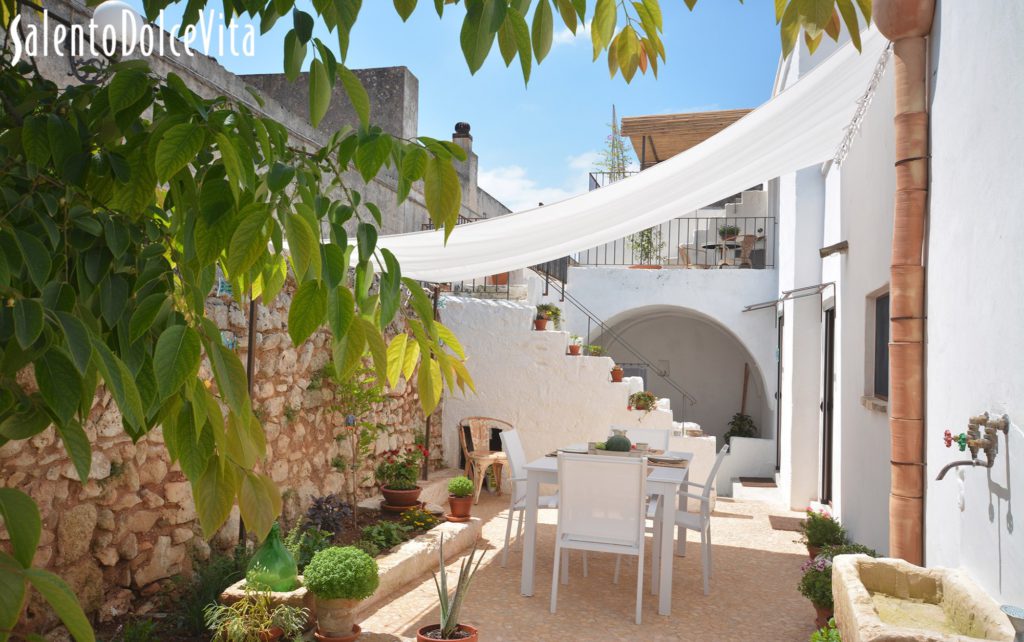 That necessity to always leave the house in perfect order because someone can arrive at any moment, without any appointment, for the simple luxury (the real one) of a coffee without together without planning it in advance.