In Puglia, the restoration of ancient farmhouses used as wonderful country villas has led to interior designers and of course the users of these dwellings, to rediscover the ancient peasant-use items preserved within the spaces to be restored.
In particular, in Salento, the peculiar trulli and pajare structures has been fascinating luxury accommodation fans, eager to live unique experiences, where they can enjoy all the comforts learning something of the local history.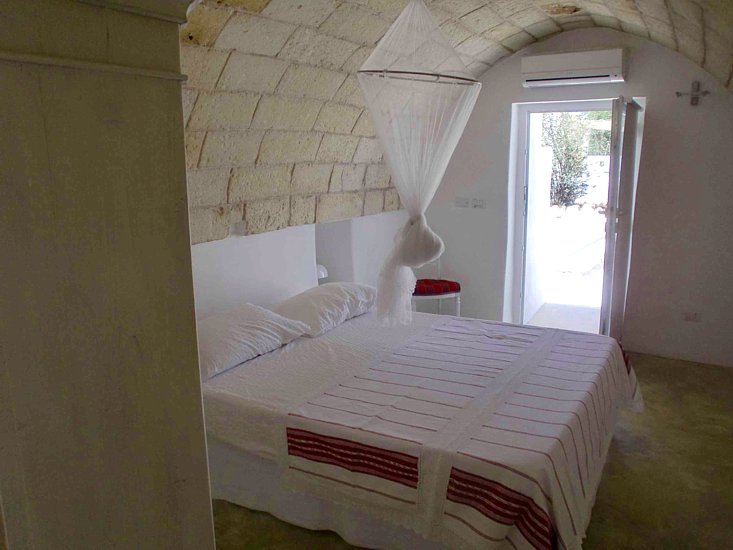 Be it small non-usable objects, used as interior embellishments, or old and completely renewed tools they are are now the subject of great attention among lovers of design.
Let's see together some of Salento villas and farms where you can find interesting samples of ancient tools, now become interior design elements.
Let's start from old tools that, once again, become beautiful furnishings,
like old sieves, amphora, barrels and bottles once used for sausage and oil: each of these objects silently tells a story. At the same time, their retro charm makes the spaces cozy and eternal.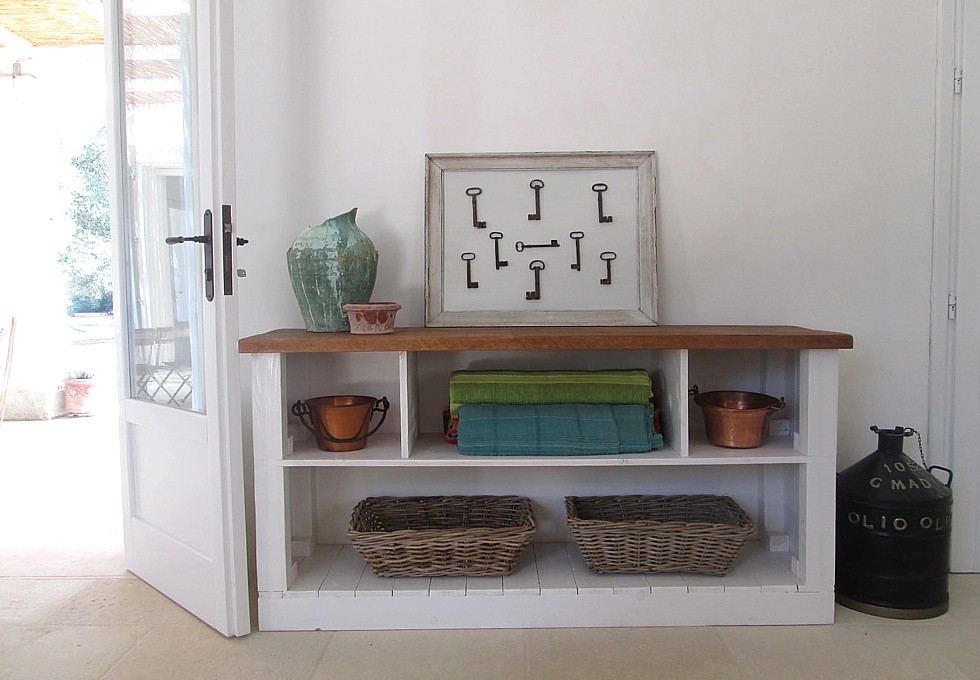 Even old doors and latches, thanks to the mystery and the charm they enclose, find new life re-taking the old role or … as completely new garments.
 Ancient kitchens … are the top of modern design
The rediscovery of the design of ancient peasant kitchens has several explanations: their durability, their long resistant materials, their eco-sustainability, the absence of synthetic and harmful glues. 
And that's why some villas like Villa Apulia have so much charm: a kitchen with the design of old-coal kitchens with the recovery of old materials and original pieces being remodeled.
All in a classy and comfort setting.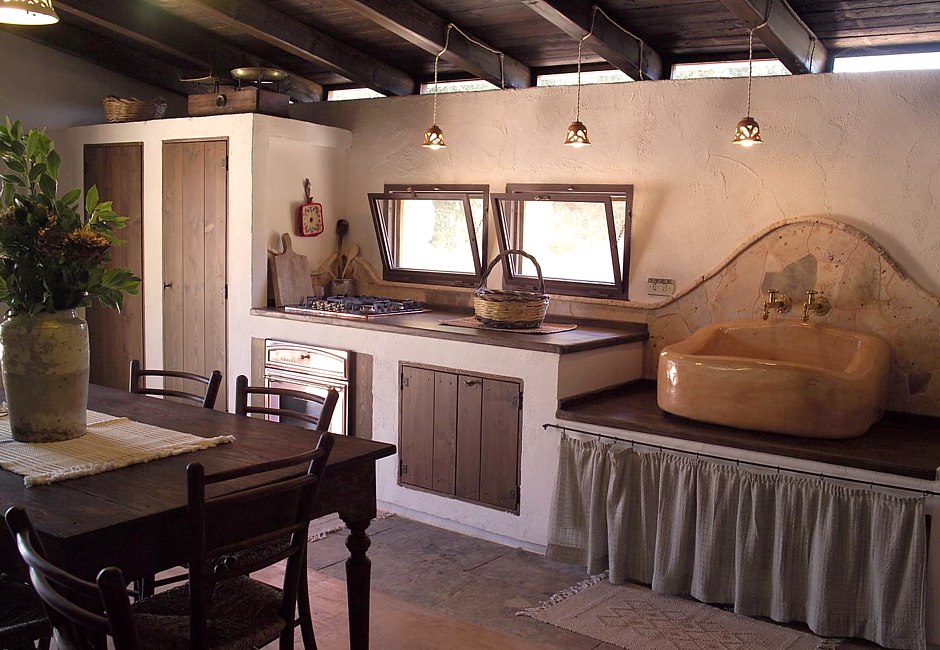 In Villa Apualia as in the bright Villa Rita, the stone washbasins, recovered and reused, are a guarantee of long duration as well as of great beauty.
Not only in kitchen spaces, the ancient stone also enriches the bathrooms, especially if small sized.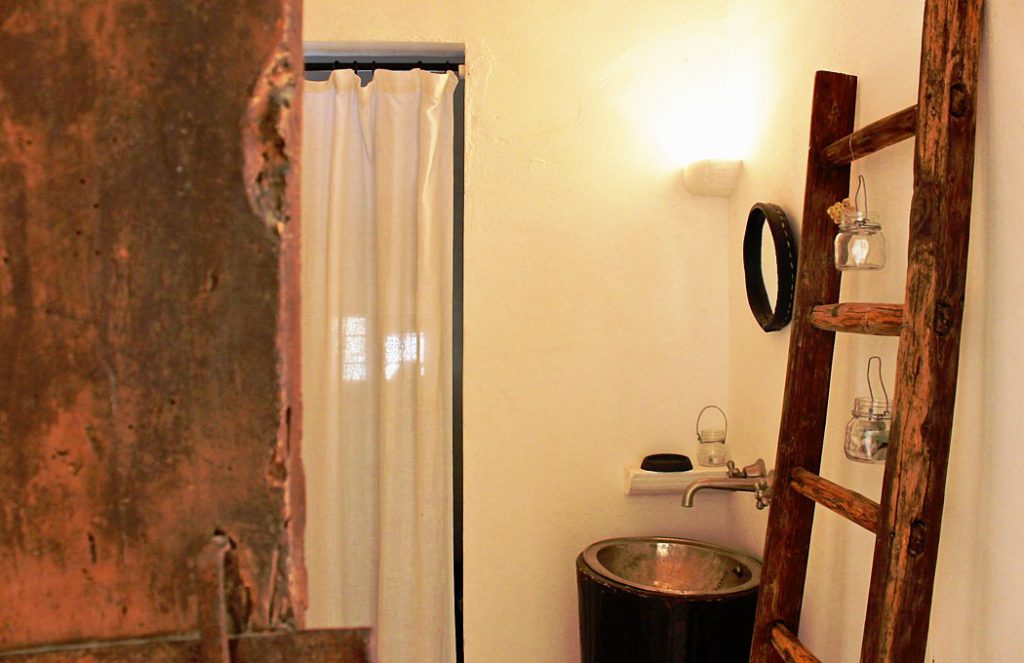 Don't you wish you can learn about the local history and design, by living in one of these villas in Salento?
booking@salentodolcevita.com