What are the criteria by which you choose a holiday home?
There are the standard and timeless ones as comfort, proximity to what most interests us as sea, nature, historic centers etc., the presence of little gifts that we love to give us during the holidays, such as a private pool or direct access to sea.
And then there are the modern variables such as the level of "instagrammability" of a place, i.e. how suitable a place is, from a geometric, chromatic, geographic point of view, to make beautiful photos and videos for the most popular social network of recent years.
The concept of "instagram friendly place" is not just a quirk for influencers. More and more people are looking for goods to buy and even places to go around using the hashtag search on instagram instead of the usual google searches and a staggeringly growing number of people say they have known the existence of a place / product via instagram.
So today we play with this new feature and parameter of choice, indicating 5 houses and villas of Salento, particularly popular for their high level of instagrammability.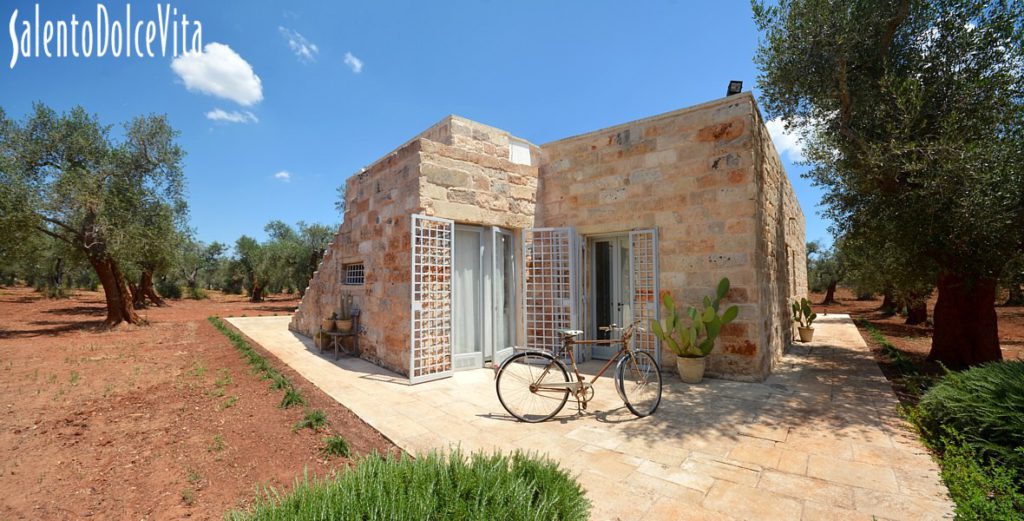 Particular house from the outside to the inside, located in one of the most suggestive areas of Salento, the shots that can be taken from this place include scenarios of light green bushes of rosemary and deep green of the olive grove this house is surrounded by.
Even its swimming pool, just a few steps from the entrance and surrounded by greenery, is the ideal subject for some "likable" photos.
His interiors, which oscillate between a dominance of white and beige, are also perfect the many low saturation lovers of instagram.
Villa Flo, Santa Maria di Leuca 
The neutral tones also characterize the luxury interiors of Villa Flo, in the countryside near the sea of Santa Maria di Leuca.
Regular and clean lines and relaxing contemplative corners help the instagrammer to tell the story of his/her holiday in total serenity.
Even the exterior looks perfect for insta shots, thanks to the façade of the house which turns out to be a very white theatrical backdrop that has an intense blue sky as its background.
Last but not least, a swimming pool hidden in the bushes will allow you to take particular shots, which will make the swimming pool seem surrounded only by the wildest Mediterranean nature.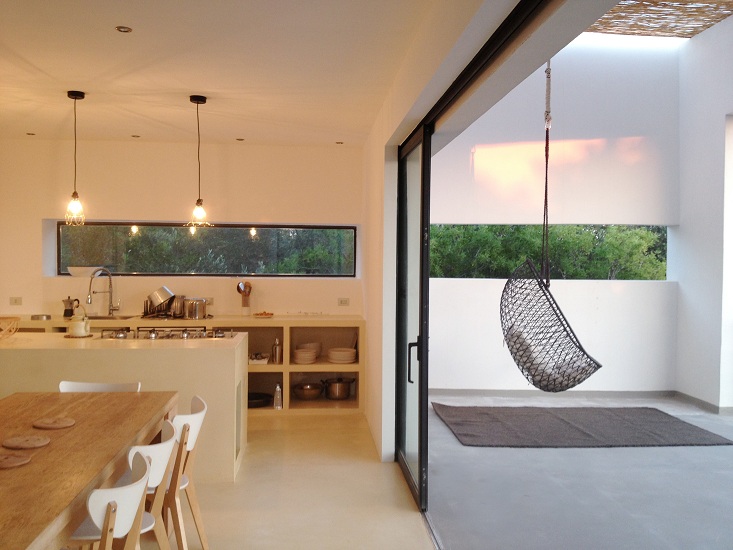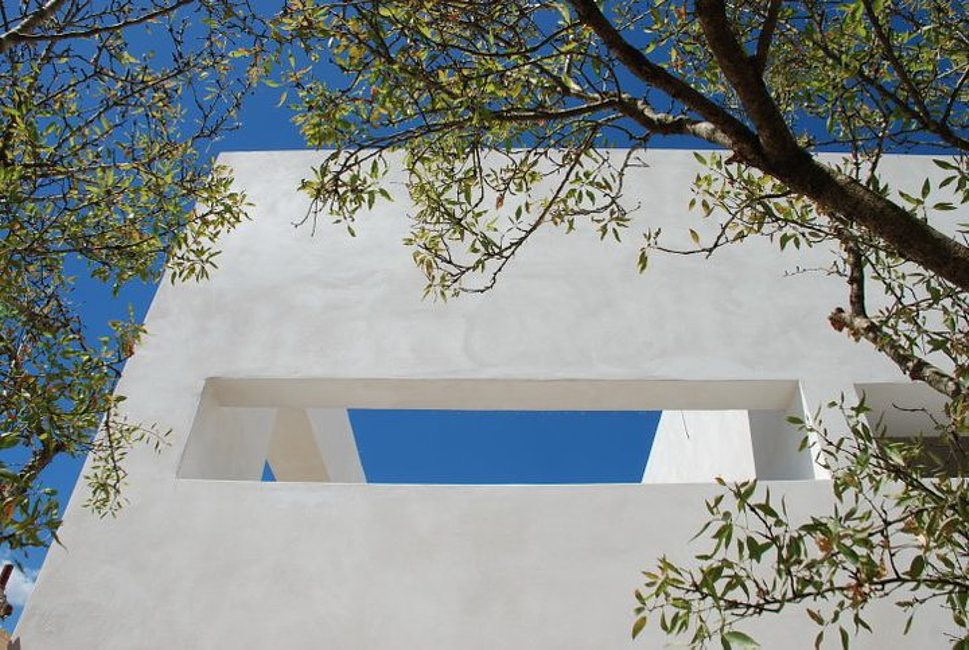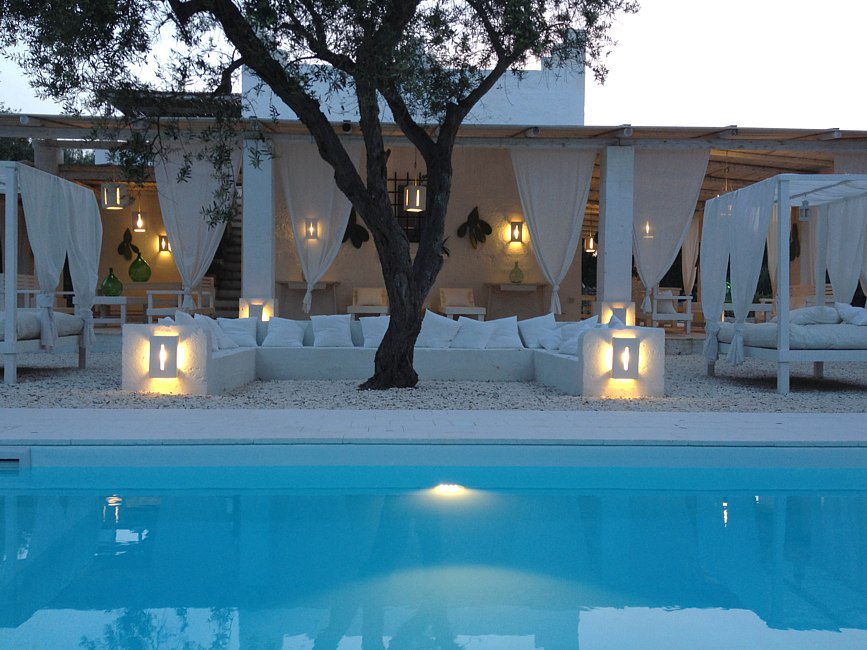 A thousand and one night-like scenographic set-up, lime walls and a blue swimming pool, all surrounded by a thick row of olive trees: only the colors are enough to explain why everyone loves the photos taken in Masseria Mezzaluna, in the countryside of Maruggio.
Even its stone and lime interiors, restored in a modern key from their ancient peasant world, are a source of inspiration for those who are fond with photos and videos to share before and after post production.
The interiors are particularly bright, allowing you to take many pictures at different times of the day, with more opportunities in the golden hour.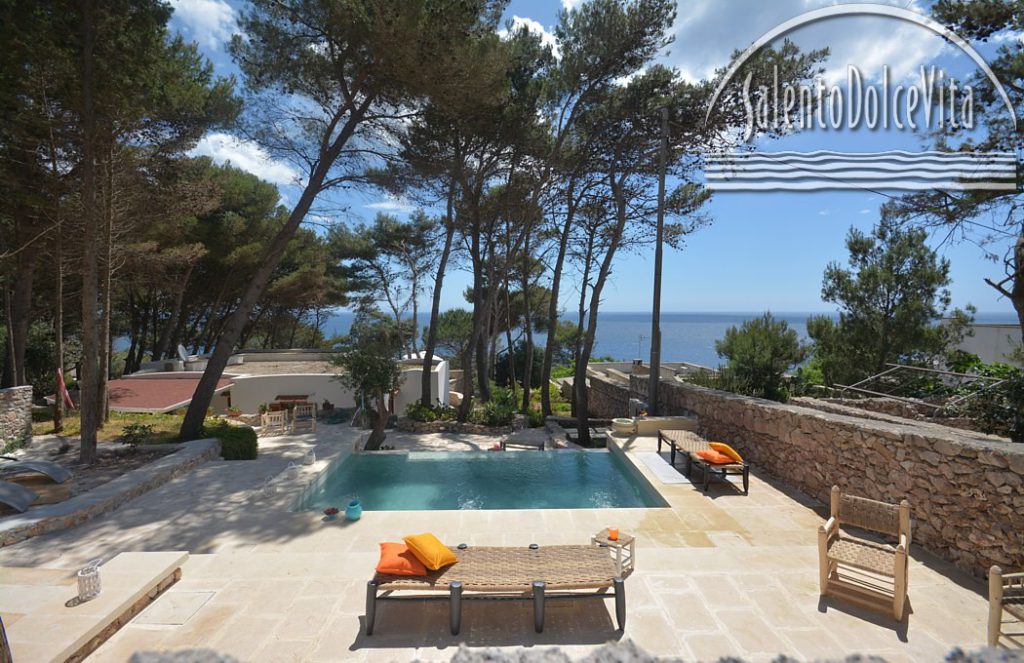 You know, the private pools with sea view are always very popular among the people of instagram. Especially if they have a particular design and are located in a place where nothing is left to chance even in exteriors.
It is precisely the case of Villa Il Faro, where both the double aquatic scenery and the dry stone walls are ideal for shots with and without human subjects, for the categories ranging from fashion to lifestyle, from design to nature.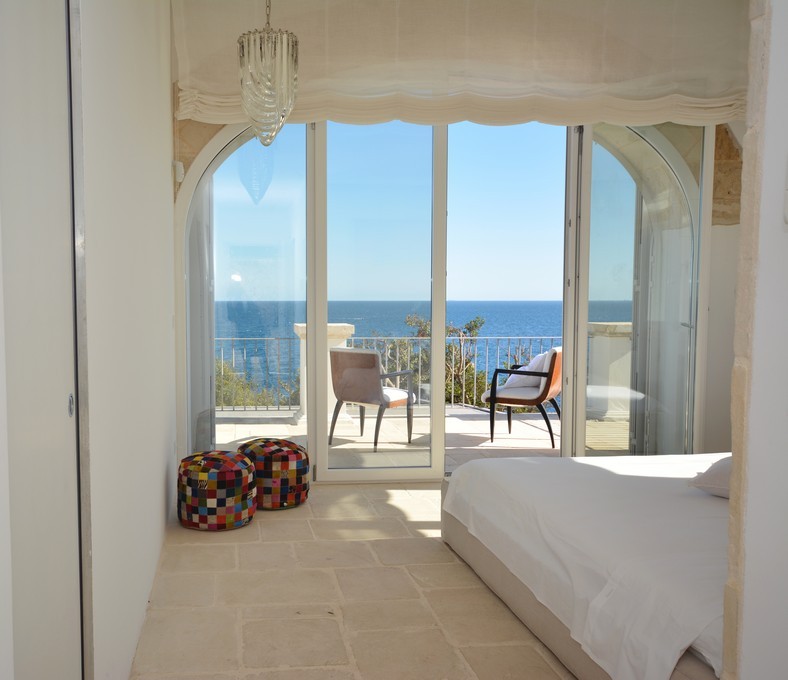 From the total white trim to the living room overlooking the sea, from the direct access to a cliff that gently accompanies in the water to the shaded areas, everything here seems to have been designed by a professional instagrammer, but no, it is "only" a work of mistral restructuring and of high architecture of exteriors and interiors.
The strategic position of glass and window doors also makes it possible to shoot from above without using drones.
And you, which one would you choose for your next Insragram Story?