Houses in the heart of local magical historic centers, with special private terraces.
Everyone looks for the accommodation that most reflects personal tastes and needs of the moment, for their travels and for their holidays.
For example, we have already talked about what motivates so many people to opt for beautiful masseria farms, in contact with the outdoors and the most authentic nature or to choose a house with a view of the sea and all the related health benefits.
But there are also many people, couples, singles or families, who are looking for a house with a terrace, in the heart of city centers.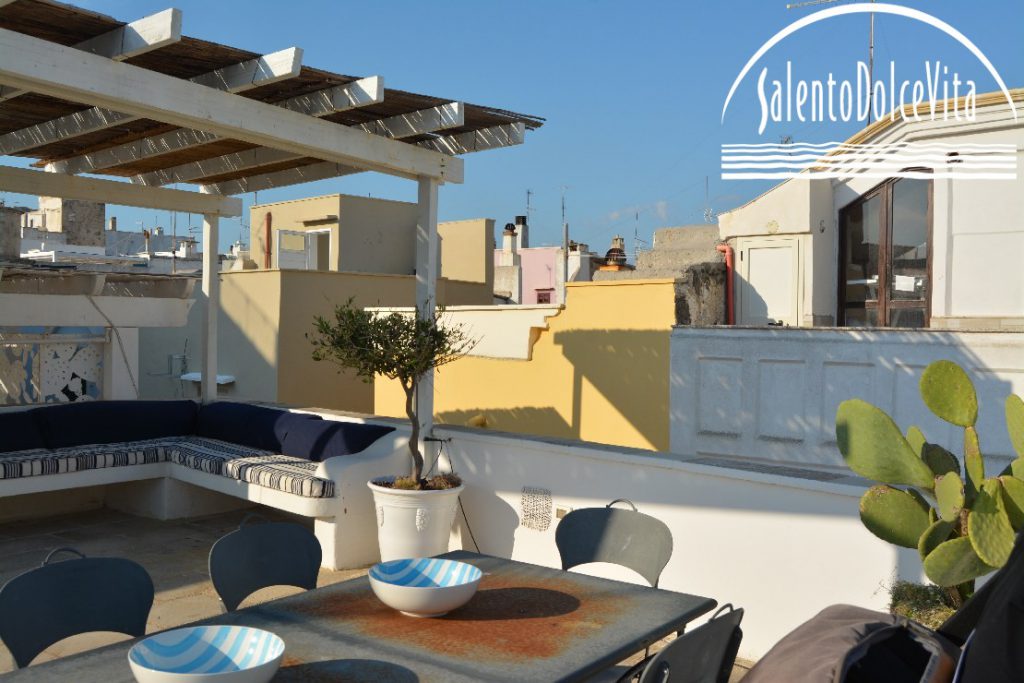 What makes people choose and look for a house with a terrace?
A terrace in a house / apartment gives back a touch of air, freedom and serenity as well as a sense of luxury and elegance to any simplest daily action.
Salento is also known for being a land of special terraces, where it is part of the local architectural history and terraces are also a very important concept for modern architecture.
Many terraces of Salento are designed as one of the most important "rooms".
Some of our houses in the historic center, for example, have been redesigned, thanks to talented architects, also to accommodate small gems like pools suspended over the historic center.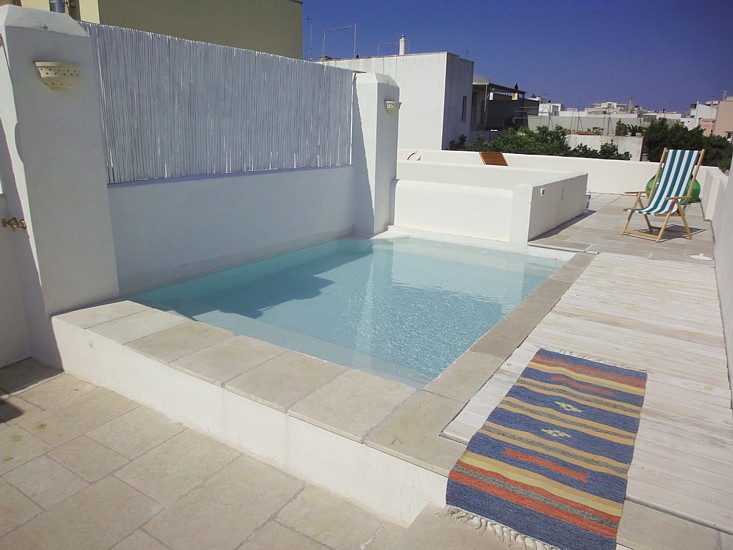 After a day at the beach or walking in the history of a place, what's better than to retreat to your own home, take a shower and wear comfortable clothes before going on your provate terrace and savor a fresh drink, waiting for the late summer sunset?
A breakfast is different if made under the shade of a pergola, hearing the sounds of a city that slowly begins to dive into its daily rhytms.
The importance of the historic center
This closeness gives a strong sense of belonging to a community, that is what many travelers seek for as they plan their trips.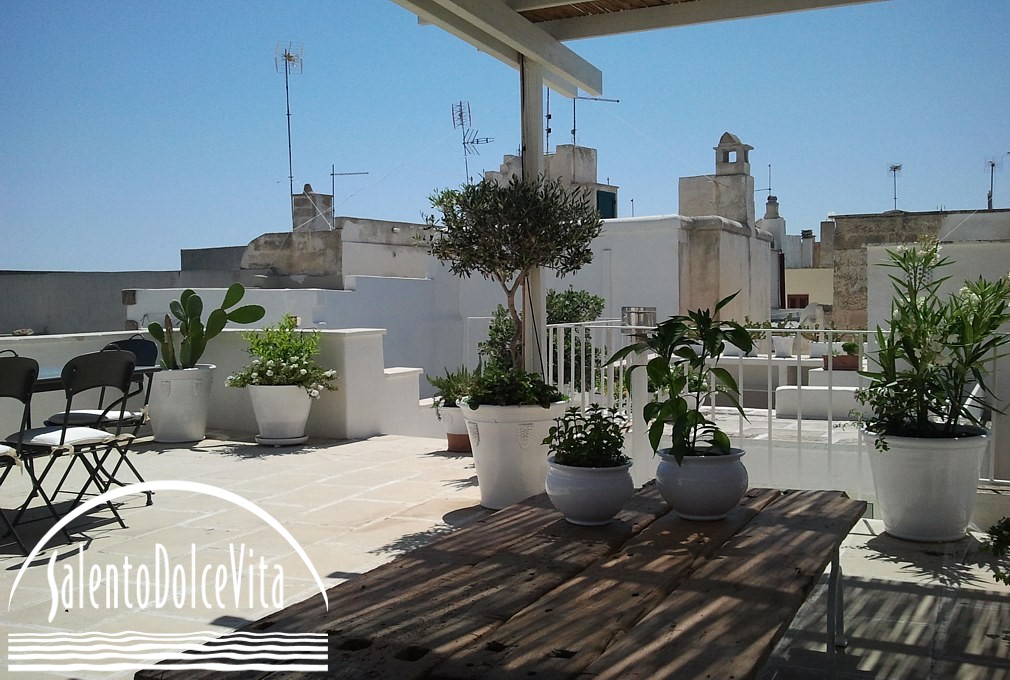 Those looking for a house with terrace – better if in the heart of a historic center – are especially those who want to experience a holiday that in addition to having a contact with sea and nature, leads to discover art and history.
What if from the terrace you could see the sea…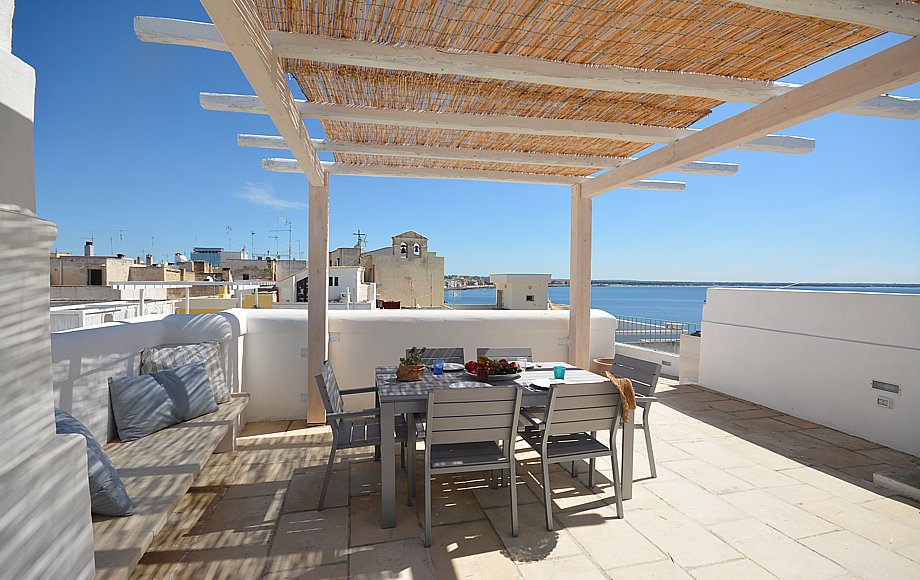 A house with a terrace overlooking the sea is a special joy for those who love both the sea and the salty air but do not want to get away from the good vibes of the historic centers.
As in the case of Casa Sciaroccu and Casa Opunzia, overlooking one of Europe's most longed coasts, in the heart of one of the most beautiful historical centers of Salento, that of Gallipoli.
These terraces with aromatic plants, succulents and pergolas are a blaze of beneficial smells and visual sensations, in which the blue of the sea and the sky become a natural wall that changes shades and color during the day.