How to start or continue your path of yoga, oriental disciplines and wellness in Salento, for those who come on holiday or for those who live in the territory.
Some prople come to Salento to enjoy its beautiful sceneries, its sea and its culture. Some like to discover the local food and its many peculiarities.
And there are those who choose the beautiful scenery of the Italian heel to establish a contact with nature with activities such as hiking (and in this article we tell you how to join the best hiking groups) or discover the most special local beauties, as we say in this articles on photographic itineraries and in this post on the most surreal scenarios of Puglia.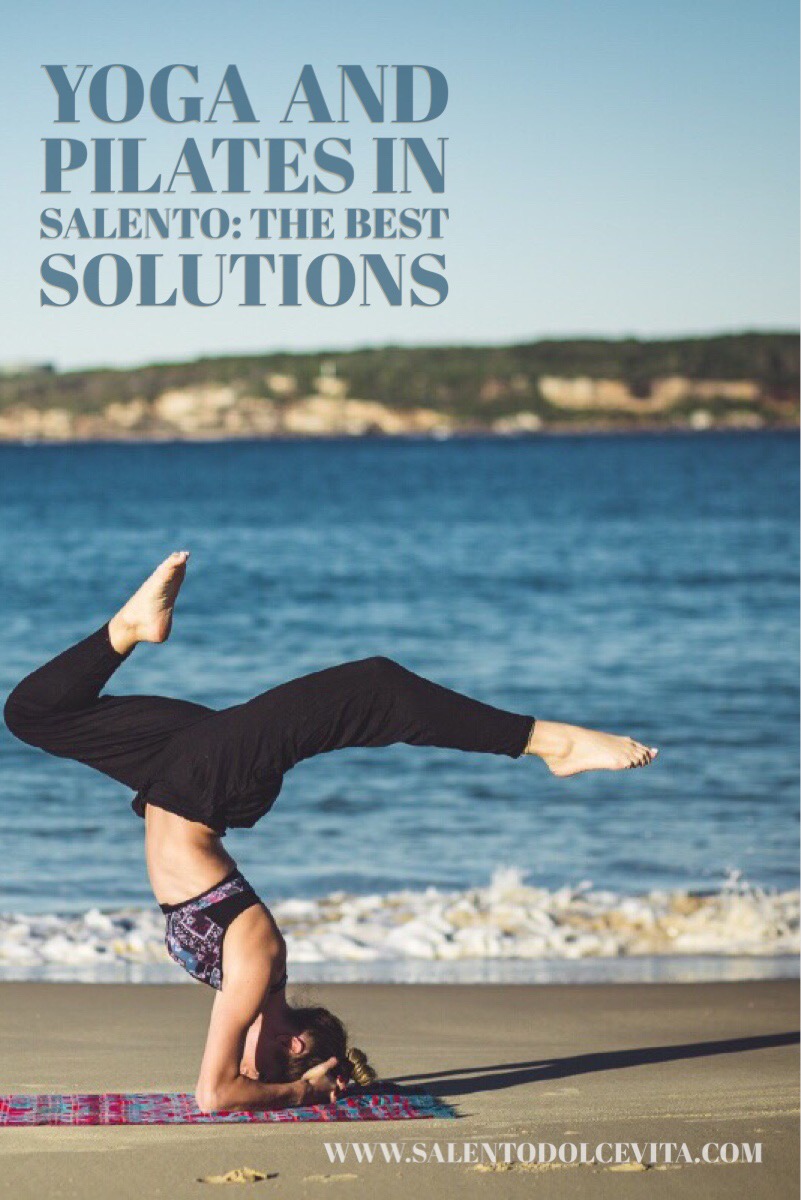 Instead today we'll dedicate an article to the fans of meditative paths and self-awareness: let's discover together how and where you can practice yoga and pilates in Salento, for those who come for short periods of vacation, for average periods of work or for those who stay longer or live in this land.
There's plenty of solutions and we'll list what we think are the best, dividing them into three categories: yoga retreats (for a holiday of inner well-being), home-based lessons for those on holiday or for those who live in the area, local centers and Association to go to start a longer path.
Yoga Retreats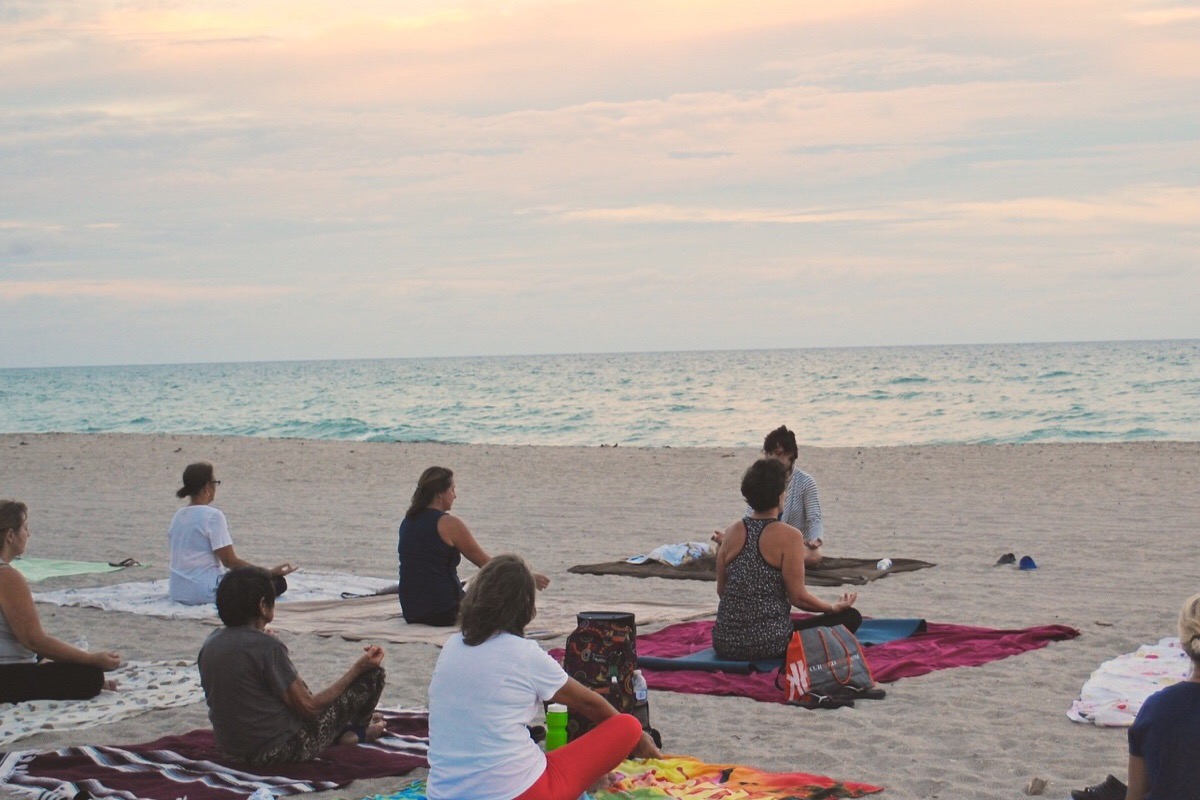 Yoga retreats are an option that the territory has been offering for several years, thanks to the professionalism of specialized centers and associations that organize courses, retreats, workshops and updates for teachers.
Among these associations we outline YIS (Yoga in Salento), – http://www.yogainsalento.com – which chose the organic farm location Samadhi to get the best out of their retreats. The location is an old country farmhouse with several rooms dedicated to the practice of yoga: high ceilings in local stone, parquet flooring heated in winter, bright glass door that overlooks the lush greenery of the park.
Here the meditation activity takes place in full contact with nature, among olive trees and centuries-old trees and the beautiful Mediterranean vegetation that characterizes this corner of Puglia.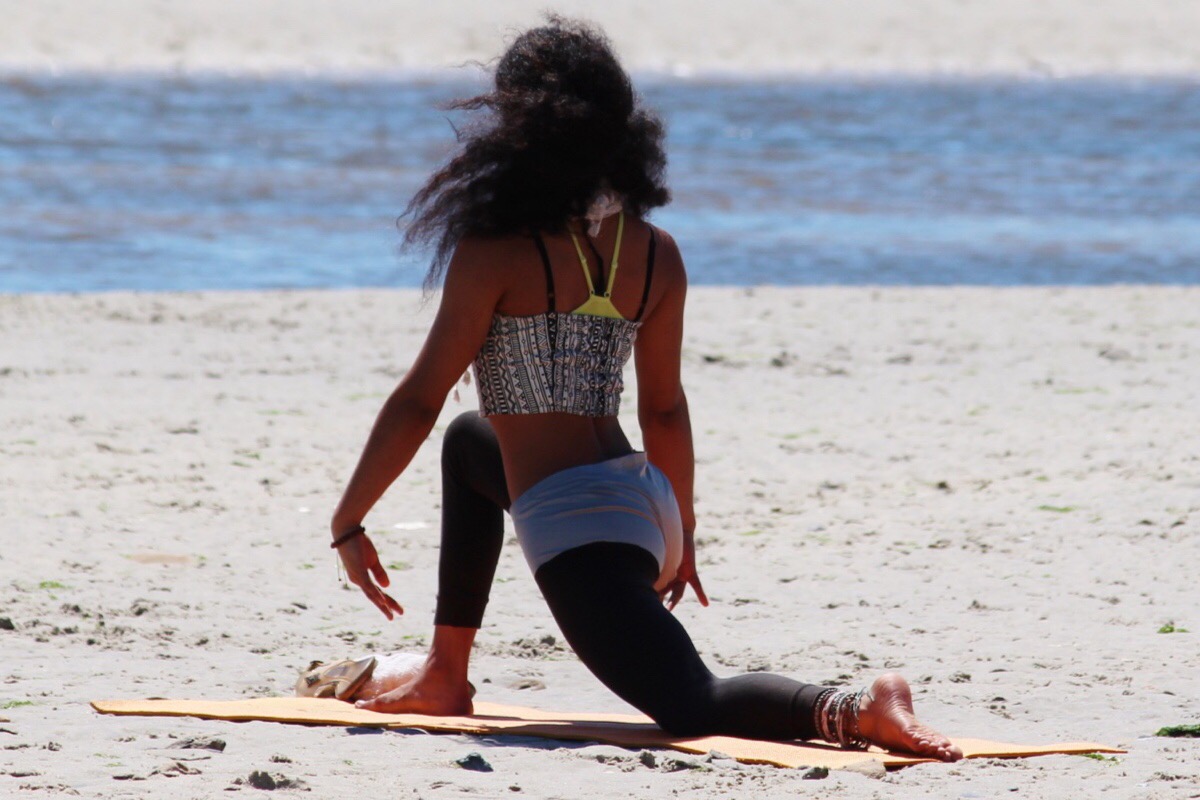 If the well-being also depends on what we eat, we want to remind you that the food offered by these structures are made with seasonal ingredients by local chefs.
Yoga at home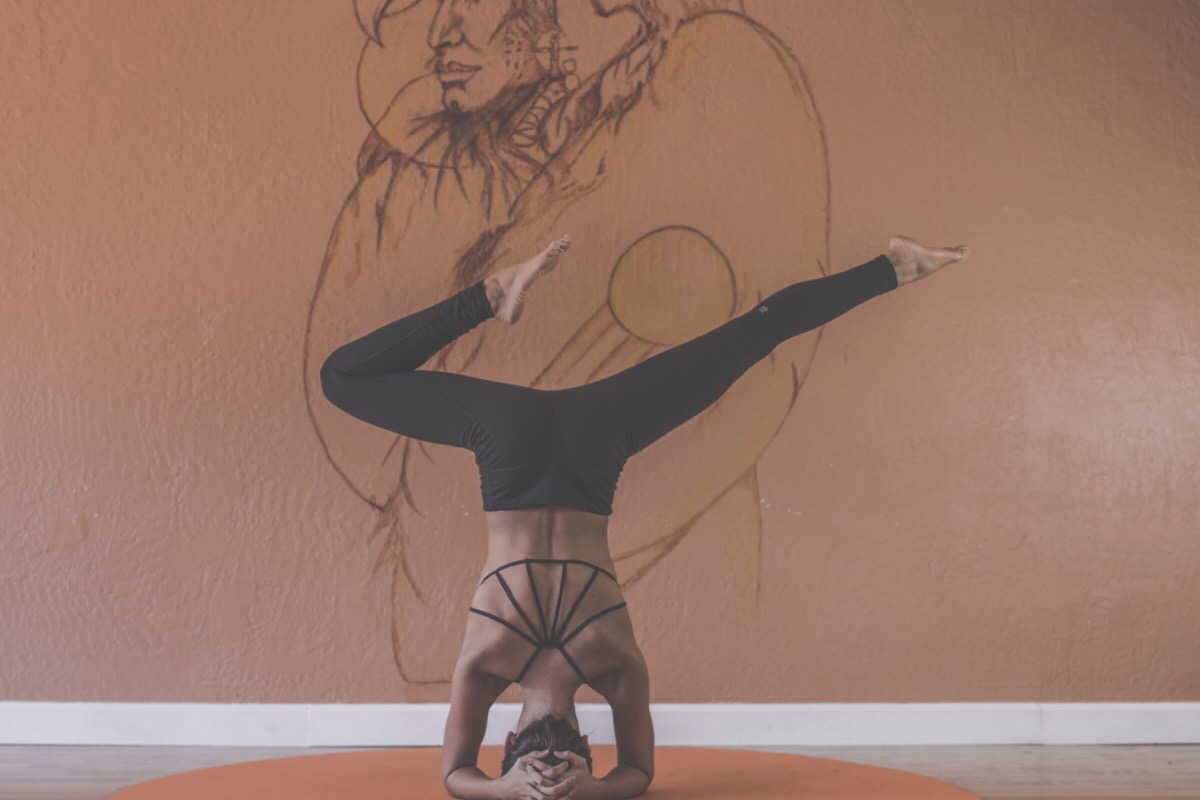 The best for those who come to Salento for a few weeks vacation or work, and don't want to interrupt the path of wellness and meditation already started, or perfect for those who want to have a new experience and have a fresh sel-start in conjunction with a trip to Salento… but in an intimate and personal space.
Salentodolcevita can connect you with the best yoga teachers who can come directly in the structure that you have chosen for your stay and be your personal guide.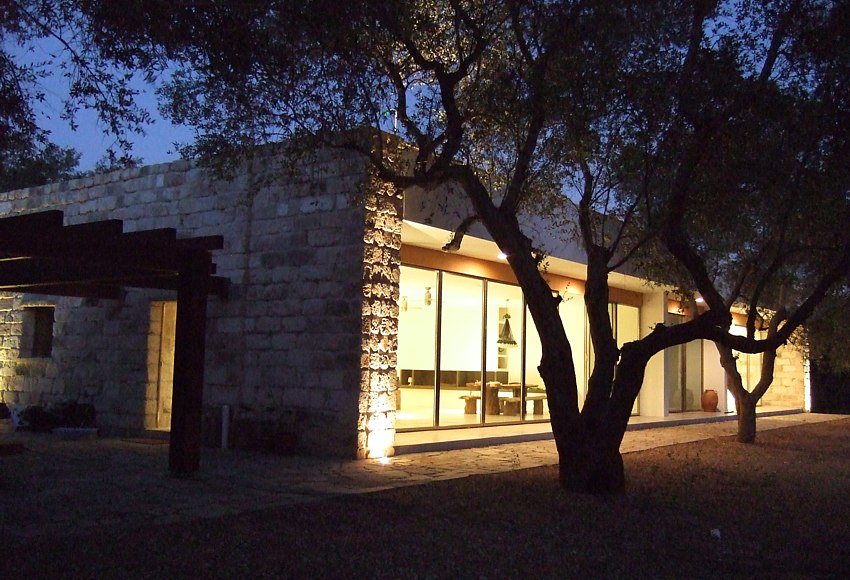 This way you can continue your journey or start a completely new one, allowing your holiday in Salento to become a new starting point of energy, the beginning of a new path and way of life.
Then there are several Yoga and Pilates centers in Salento whose teachers make themselves available, depending on the case and requirements, for home lessons or at their specialized premises.
Let's make a list of the best centers (in our opinion).
Local Yoga and Pilates centers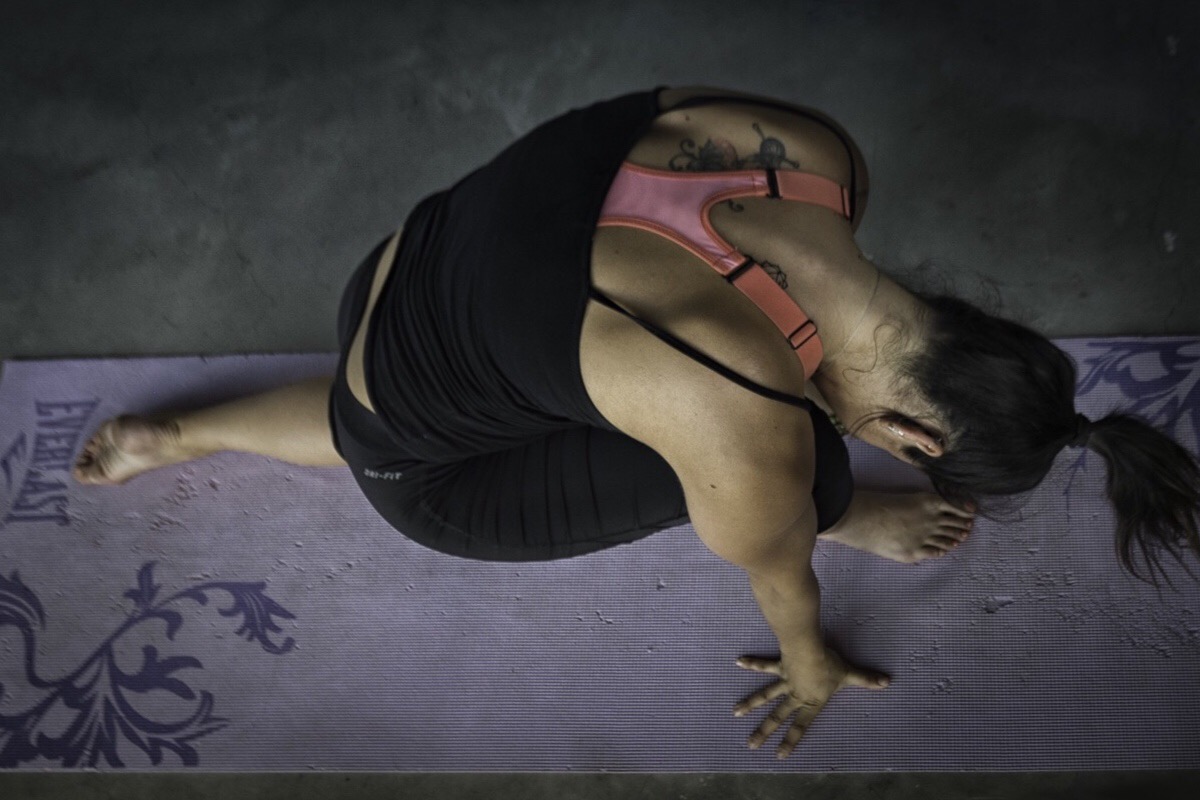 For those who live in Salento, or choose to stay longer than the intense time of a holiday, we recommend a path of yoga and meditation led by one of several yoga centers in the peninsula, each with its own structure. ideal way to make new contacts and to share this journey with people like you, or to arrange longer and complex customized courses.
In the historic heart of Lecce, in via Galateo, a picturesque little street of the old town between Porta Rudiae and Porta Napoli, there is the blue wooden door of Annapurna Yoga Ayurveda Centre, where star vaulted ceilings meet the warmth of the wooden floor. The setting is intimate, ideal setting for feeling comfortable.
For those who want to extend the range of interest and learn more about the complex world of oriental arts, always in Lecce (via Puccini 30 / c) the school Il Sole offers yoga and oriental dance courses, Tai Chi, Kung fu, yoga and spa treatments.  il-sole.it 
Then we also we suggest Niah, in via Monti in Lecce, a professional firm of Psychology, Pilates and Yoga, in which all the psycho-physical well-being is the center of attention. The instructor will involve you in the love of these disciplines as well as in periodic yoga and pilates retreats and in beautiful structures of the territory.
Also the Namasté center in Ostuni has a fixed weekly schedule which includes, in addition to yoga (Hahta, Asthanga, for children, meditation), also creative dance, thai chi, qui ging , wellness massage.
And what would you choose for your inner wellbeing?