Salento has a long and important dress making history; even after the industry crisis, Salento was able to keep a prominent position in terms of sartorial experimentation while keeping the old masters' professionalism.
In Salento you'll still find a really fine tailoring tradition, where craftsmen have decades of experience and young people have learned from the masters and from international experiences.
If you love fashion and haute couture, Salento won't disappoint you, as we are going to show you in this trip among the best dressmakers of Salento, where you can have your dress made, ordered and sent home.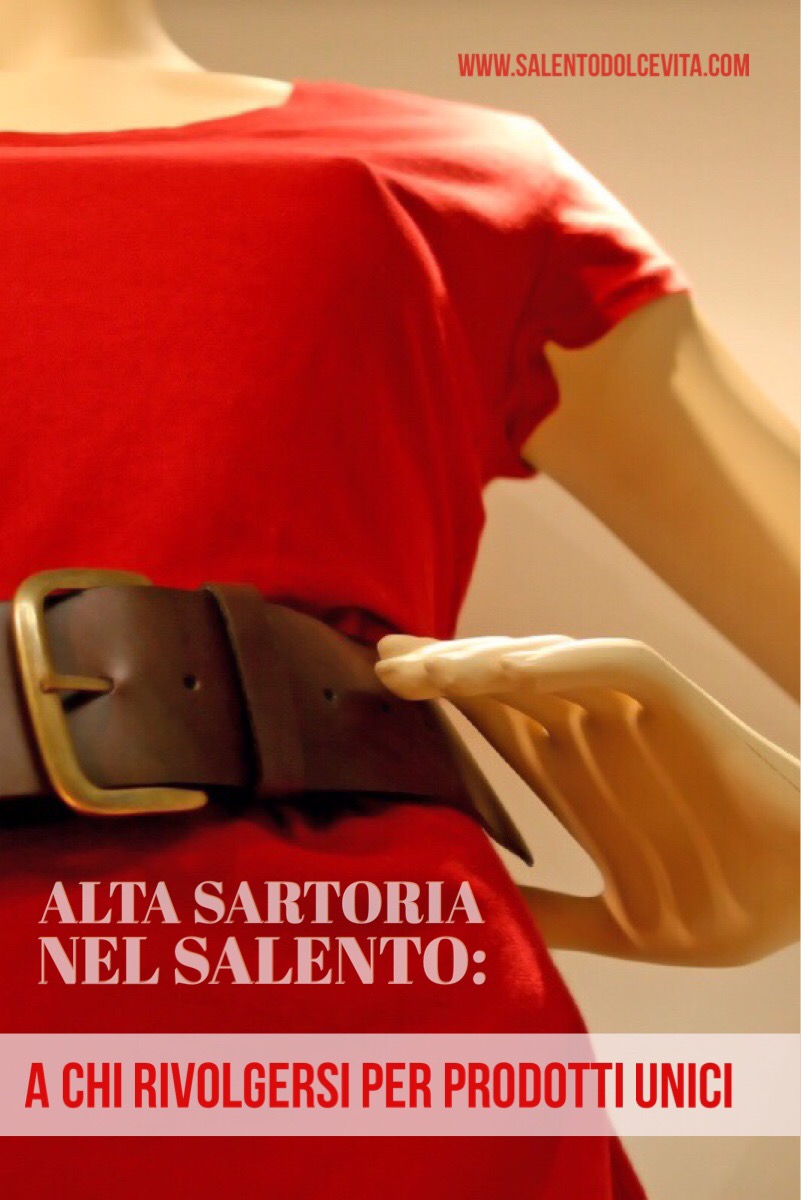 "Geppino", in Galatone
Giuseppe Ramundo, known as "Geppino", is an artist of fine tailoring.
Her tailored suits are worn in England by "blue blooded" customers and by senior officials of embassies around the world.
But all is born and develops in Galatone, in the province of Lecce, in his studio in Viale XXIV Maggio, where he has been training and leading his staff for years, between a trip and another in the high politics and international diplomacy environments.
Maison Gianni Calignano, in Nardò
Gianni Calignano has a rich international CV, he made high-fashion shows  anywhere and boasts orders from all over the world. His studio is born from the observation of the meticulous work of a seamstress mother and in this space of creativity and art he's been creating clothes for men and women for over 20 years.
His "couture à porter" can be found also in Milan, at the showroom on Via Montenapoleone, 12.
The first purchase orders came from Neiman Marcus, for Beverly Hills stores, Coral Gable, Dallas, San Francisco and Saks Fifth Avenue store for Riyhad and Dubai.
A history of entrepreneurship where the local becomes international without losing sight of its unique identity.
Claudio Barone, in Casarano  
                                    
Then there are ateliers  that are dedicated mainly to the men's tailoring suits, as in the case of Claudio Barone, in Casarano.
The fashion clothing atelier takes care of a stylish man in every detail, where every element has to be personal, part of a unique identity. For this reason, both from the online catalog or in the studio you can choose fabrics and patterns not only for suits but also of shirts, shoes and ties.
You can have Barone's tailors also at home.
http://www.sartoriaclaudiobarone.it/
Sartoria Colazzo, in Martano
In 1966, Arcangelo Colazzo was one of many young boys sent to "learn a trade." His apprenticeship soon became his passion, mission and future.
Today the name of his tailoring shop for men is a guarantee. He carries it with his two sons that despite their young age have already inherited from their father the patience and class of men of other times.
An atelier suitable for modern knights
Cinzia Padula Boutique, in Campi Salentina
Strong and bright colors, important lines both for young style and for the most classic choices: these are two insights that capture your attention since you enter the atelier – boutique led by Cinzia Padula, in Campi Salentina.
From clothing to accessories, everything is done by following a personal and customizable style, taking cues from street style, then reshaped in the studio.
Watch models and accessories on the atelier's facebook page.
Barbetta, in Nardò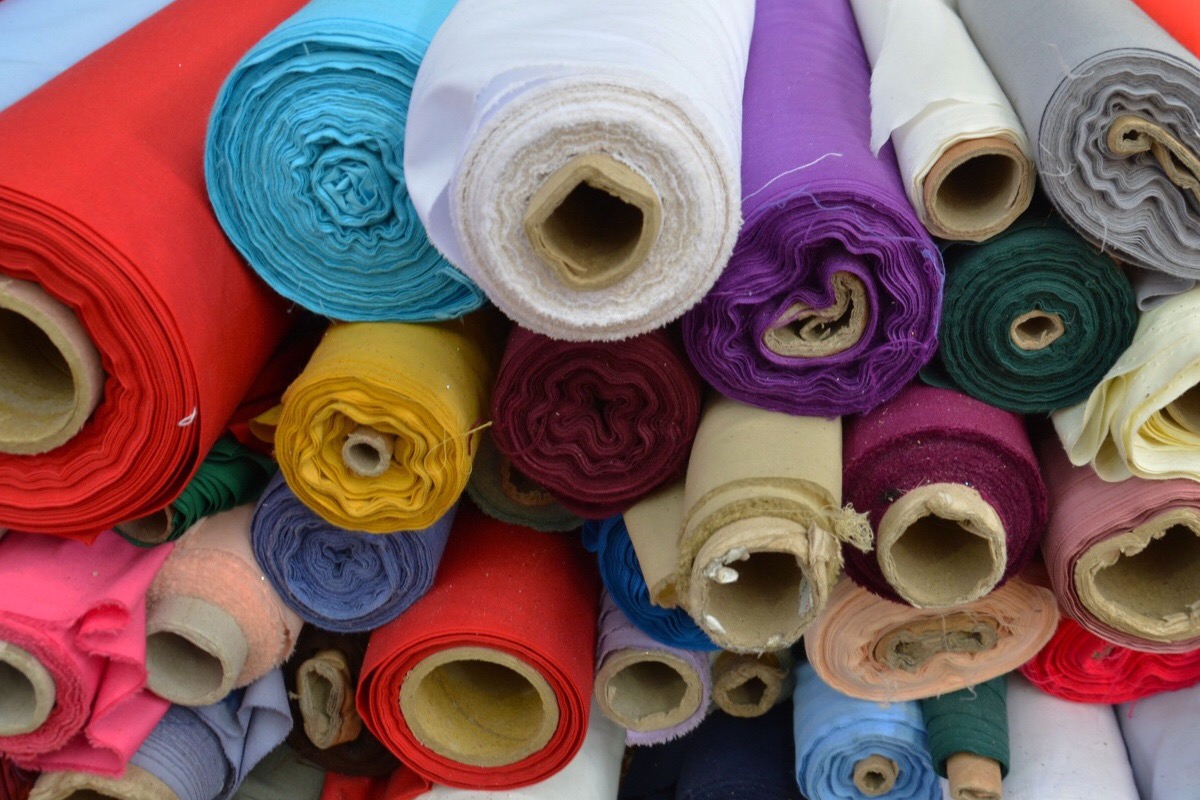 More than an atelier, Barbetta is a cozy and stylish firm. The headquarters is located in a large production area of the industrial zone of Nardo (Lecce) and tailoring work is done by a team of professional seamstresses, designers and stylists, sales, marketing and shipping staff.
A company that never loses its identity because every item's detail in the production cycle is followed step by step and receives the full attention like in old tailors' shops.
The environment is that of "big family" and this helps to give the professional advantages of a small tailoring workshop in what is a well organized company.
 Sartoria artigiana, in Lecce
Specialized in formal wear with a particular eye for the gentleman's needs, Sartoria Artigiana  is a corner of the past, although in most modern and casual pace.
The showroom in which each dress is designed with the customer is an elegant, refined, yet fresh and young space, where every customer has the right privacy and all the comforts, followed by qualified personnel.
Of course you can also choose the suits from the classic collection and new models proposed by the Atelier.
Visits by appointment from Monday to Friday.
http://www.sartoriartigiana.it/

Sartieri, from London to Salento to… no matter where you are
Sartieri is the first online tailor who sells handmade clothing, combining two concepts that seem to be antithetical. Instead, the young entrepreneur Oscar Santi, after years of practical training at the tailor Giuseppe Ramundo (Geppino, above mentioned) and more years of study in London, has developed a concept of haute couture that allows customers to choose the best and suitable suits online, before having it made by a personal dressmaker (that will come to your home).
Each dress is created as a unique piece starting with an idea born out of thousands of possible combinations of the online catalog.
The final product is delivered to your home.
As a matter of fact Salento has a circular history of dressmaking art, which starts from the tradition of workshops and then moves through the manufacturing crisis and is born again from its ashes, through the advantages offered by new technologies, never losing the indispensable trump card : learning from the old masters and putting elegance and quality above all.