Why a farm in Salento is the ideal choice for a group vacation?
When planning a vacation with your friends or family, after deciding on the destination and itinerary, it is essential to choose the structure where to stay that suits everyone; usually it is not easy to satisfy everyone's needs. In order to make the whole holiday proceed in the best way, it is necessary to be able to alternate occasions of conviviality with moments of privacy.
In this post we will explain what makes a stay in a masseria (fortified farm) the best solution for those who are thinking of a group vacation. Couples, families and singles who go on holiday in Salento, read on!
We will see what are the peculiarities of a fortified farm for a holiday stay and, in particular, we will take you to explore some of the most beautiful masseria in Salento, immersed in the countryside and a few kilometers from the sea.
1. Many areas to stay together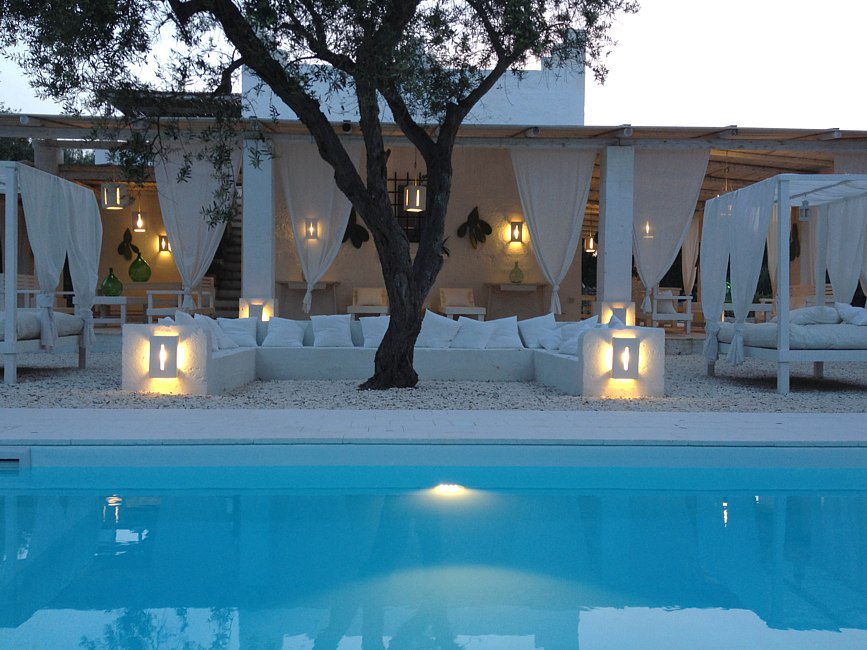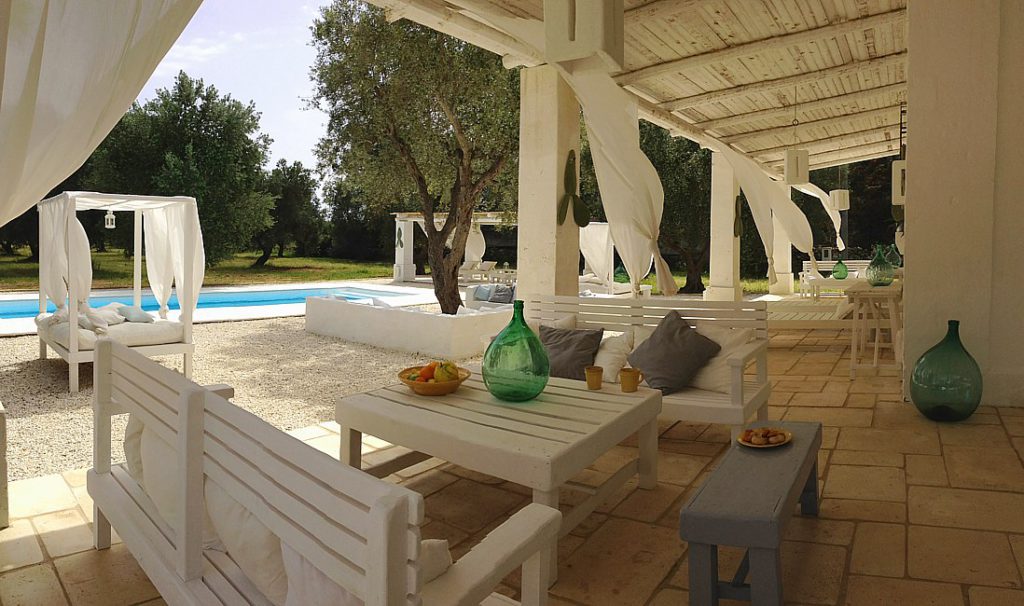 When you spend a vacation with a group of people, the best memories are those related to the shared moments. In a masseria you will find all the space for relaxation and fun in company, under large porches or pergolas or on the edge of a swimming pool.
Immersed in the quiet of the Salento countryside, a few kilometers from the beautiful beaches of the Ionian Sea, there is Masseria Mezzaluna, whose common spaces are spacious and rich in nature and beauty, ideal for spending afternoons and evenings chatting while enjoying dinner, a wine from Puglia and sunset.
2. Privacy granted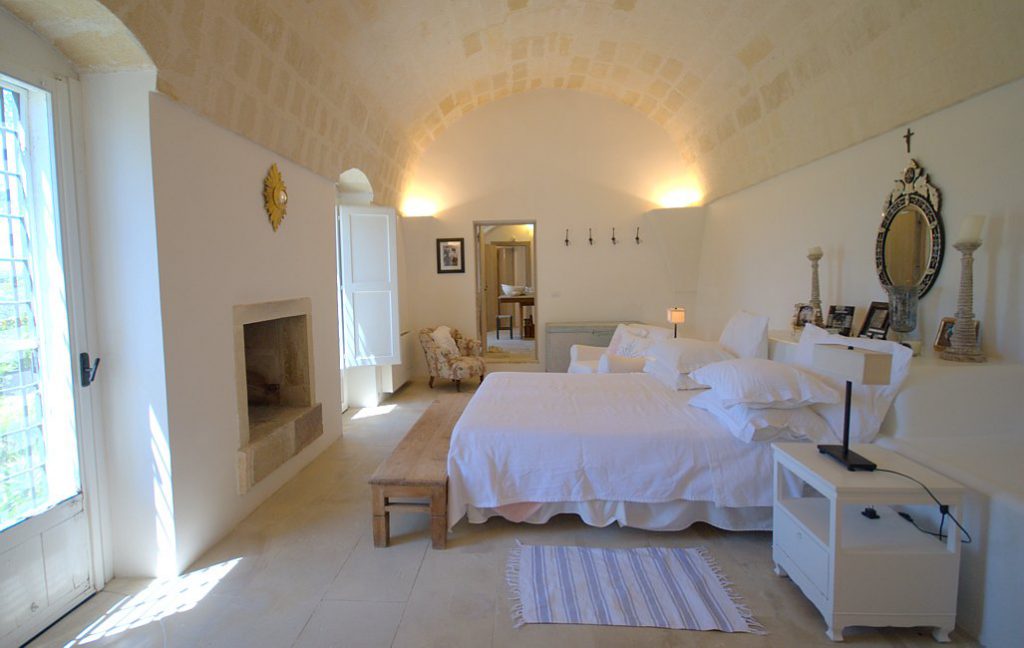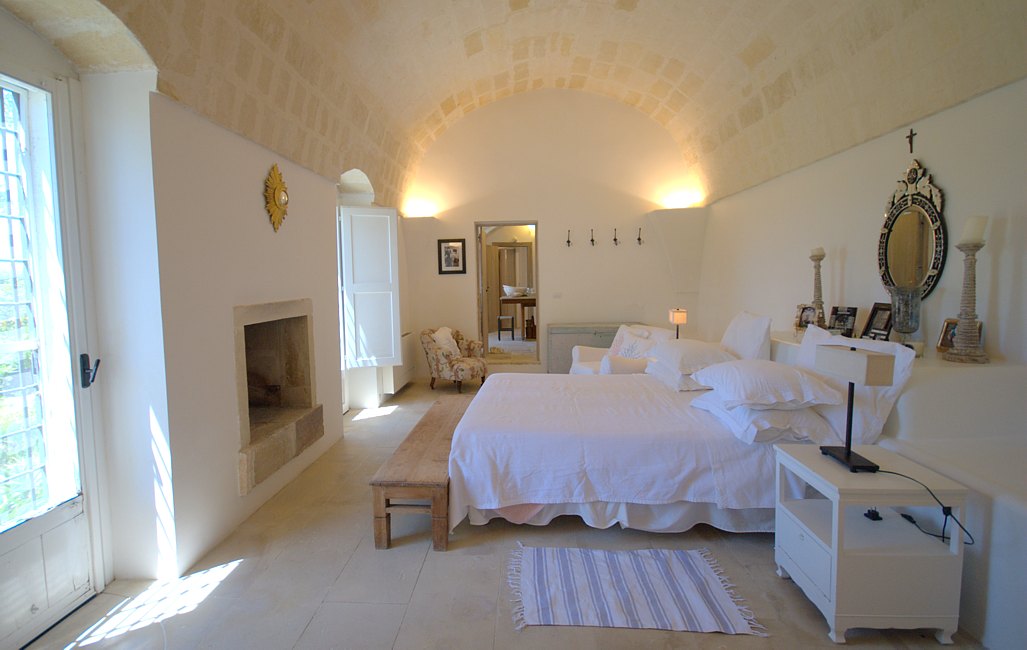 Beside the moments of sharing in the common areas, in a masseria you can find many comfortable spaces for your privacy.
All our farmhouses are equipped with welcoming common areas and of single and double rooms with private bathroom and in many cases even small "special cuddles" such as private bathroom with hydromassage or emotional shower.
3. A genuine contact with local history and nature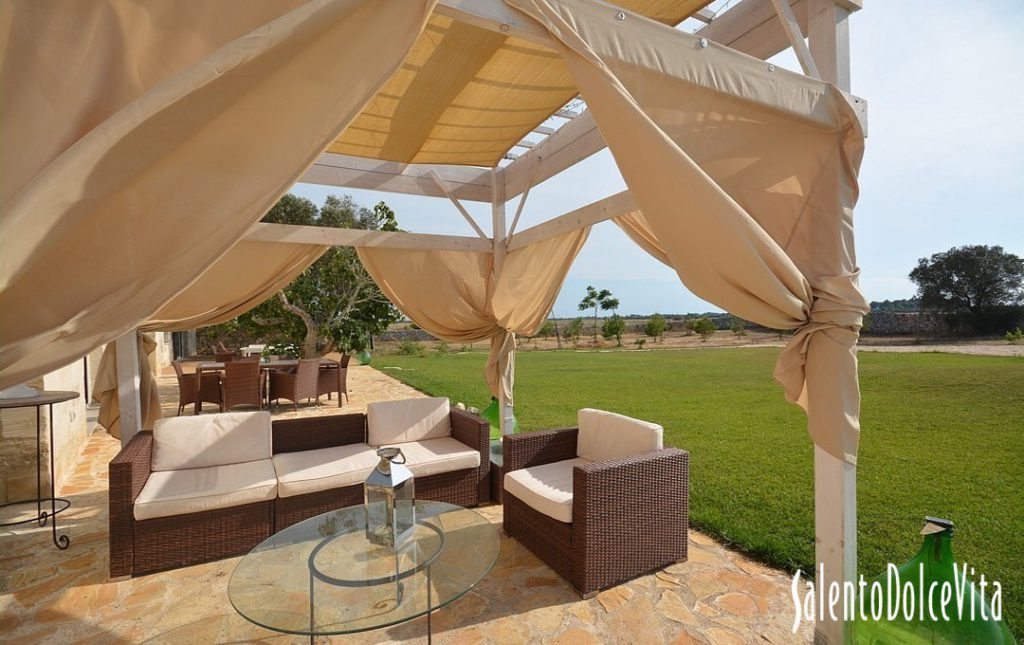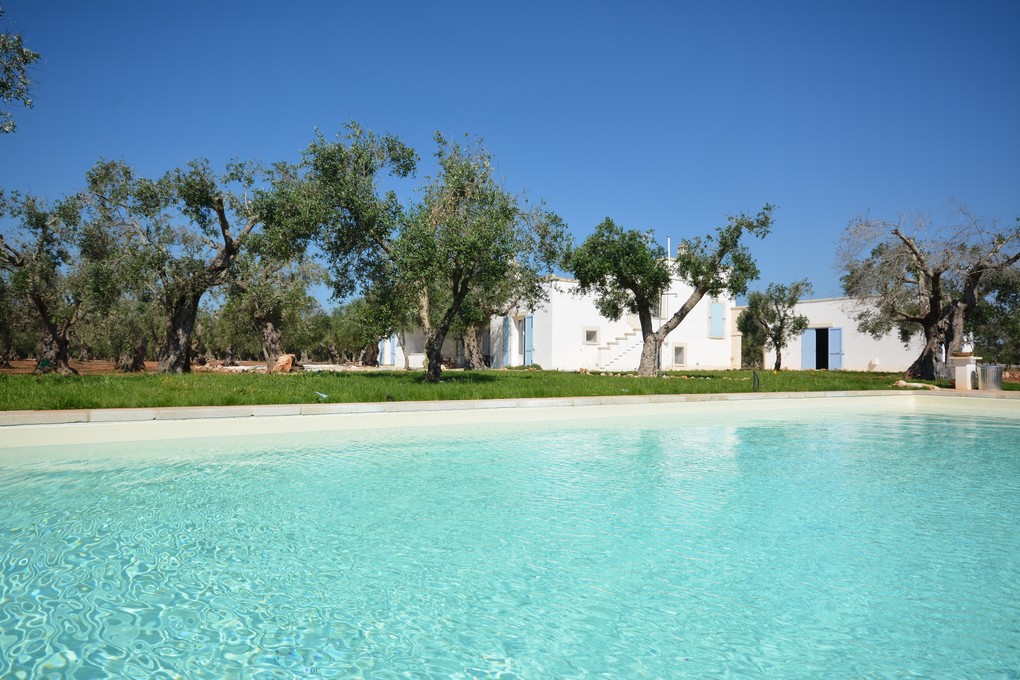 South Italy Fortified farms are an opportunity for a direct and authentic contact with the Mediterranean nature, allowing to enrich your stay with many small discoveries. Lots of outdoor spaces for playing and fun for adults and children.
For example, the wonderful Masseria Falchi, a "green" house, equipped with facilities for the production of clean energy, offers its guests a vegetable garden and the possibility of buying organic eggs, olive oil, mozzarella and ricotta from a nearby farm.
Other farms, such as Masseria Farnara, are instead immersed in large olive groves or orchards, where guests can experience direct contact with nature, experiencing tastes and scents of the Salento countryside.
Another peculiarity of a farm stay is the possibility of live and learn about the culture and traditions of the area. This is the case of Villa Masseria la Margherita, in which interiors blend ancient elements of the local peasant tradition and modern comforts of a luxury villa.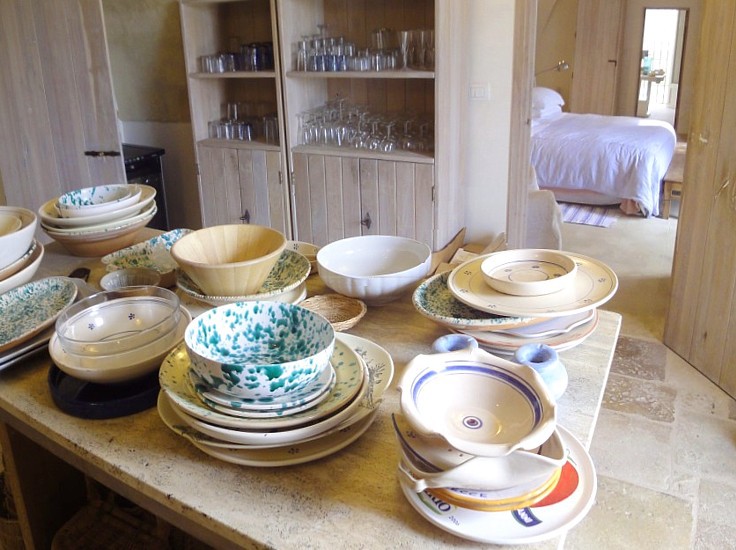 4. They all have a private pool!
We have selected only the best farms in Salento with a swimming pool. Because, even if the sea is only a few kilometers away, it is nice to indulge in the privacy of a private swimming pool surrounded by greenery at any time with sea View.

A farm is therefore the ideal solution for a group vacation, able to satisfy everyone!