A house in the most authentic heart of Salento, where minimal design meets ancient organic materials; A villa overlooking the sea with heart of fire. Two houses to find happiness in the essential things.
We live a life made of desires, needs (sometimes real, very often made up by others), we surround ourselves with objects that crowd vital spaces. We often take space away from our movements and our imagination to occupy everything with "things", objects whose existence we forget about.
There are places in the magic of Salento where you can learn to love and live with the essential things: you'll see and appreciate the minimal but "luxury" lifestyle of Villa Fraula and Villa Maria.
Villetta Fraula  is an ode to the essential, to what we really need to live well, an example of travel accommodation that can teach us something new, a new way of living and free our spaces from unnecessary clutters, to leave room only to well-being.
Villetta Fraula – booking@salentodolcevita.com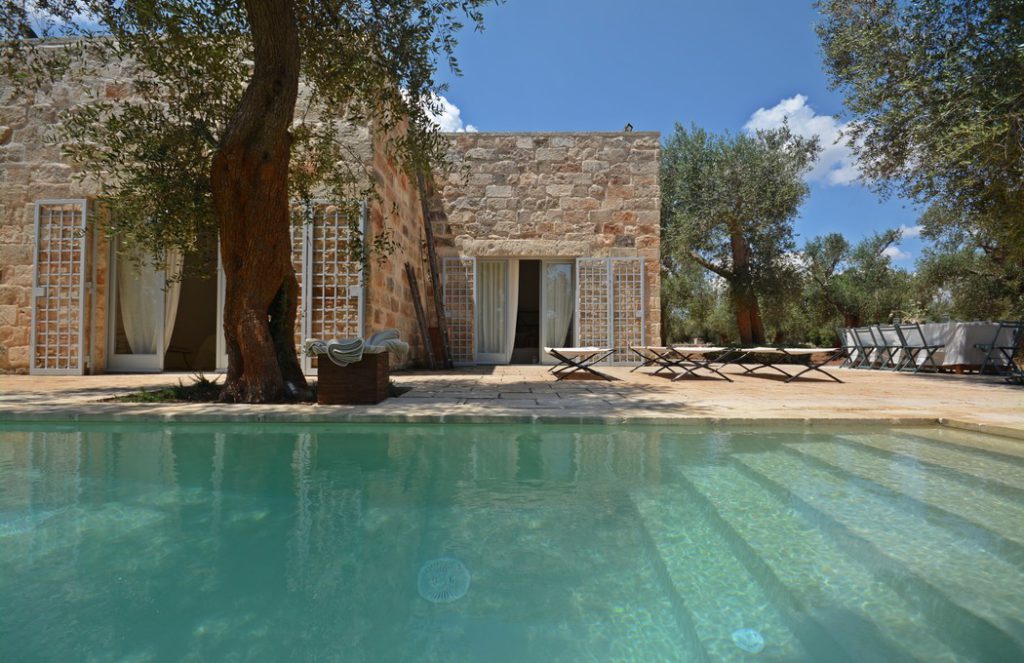 Villetta Fraula, in the green heart of Salento, where you can smell the flavour of sea and Mediterranean scrub, is a small villa that, without luxury and baroque excess, teaches us what true luxury is: nature and vegetation tidy around your vital spaces, sustainable, durable and environmentally friendly materials, simple furnishings that do not give up comfort and some small important luxuries, including a pool set between the stone and the red earth among the olive trees of Salento, in the perfume of rosemary bushes and precious prickly pear blades.
The small and cozy villa, set in one of the most suggestive areas of Salento, has been designed and furnished with great care in combining materials and elements of the local tradition with objects of more modern taste, from the ancient limestone "pile" turned into a washbasin Lecce stone.
See more photos of the interiors and the Villetta Fraula pool garden..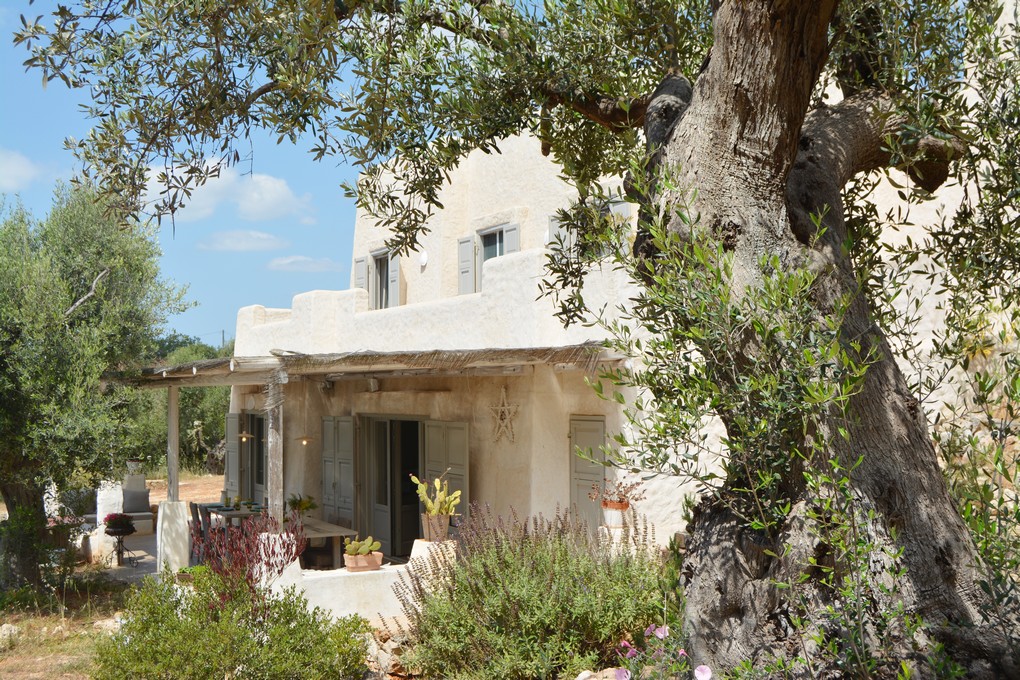 Instead, from Villa Maria you can see and feel the sea, a farmhouse-style villa built on an area of terraces in the marvelous scenery of Santa Maria di Leuca.
Here too, large spaces filled with an essential that often comes from a distant past. Objects that millennials have never seen and their parents hardly remember and, above all, spaces built to make people be, together, the center of everything.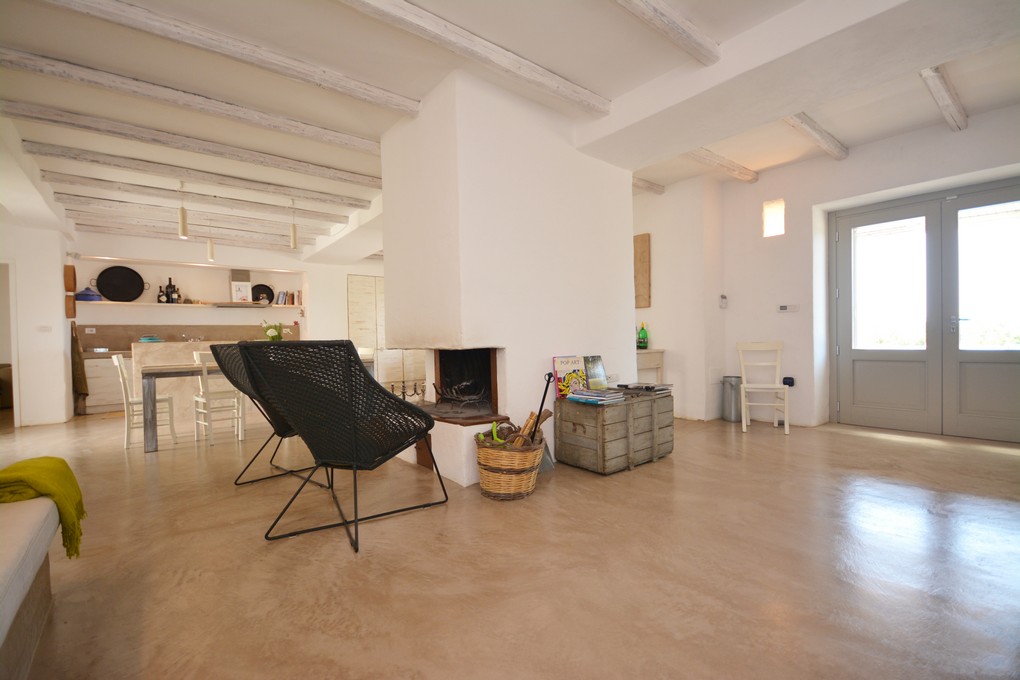 Like a fireplace placed right in the middle of the living area, indicating that the essential lies there: the place where people get close, united.
The same importance is given to the table under the pergola, which enjoys the air and the view of the sea and which lets you breathe centuries-old carob trees, olive trees, aloe and rosemary plants.
See more photos of the interiors and the garden with sea view of Villa Maria
Can you live in a house where the essential to be happy is the protagonist?
Start this year!