Salento offers far beyond the blue of the sea. Natural aromatic and edible plants, olive trees and fruit trees on red soil, prickly pears and small palms, huge specimens of aloe and much more characterize a variegated and beautiful nature.
There are places that allow you to appreciate all the spectacular biodiversity of the Salento area and today we'll take you to three villas, all near the sea or even overlooking the coast, which combine all these shades of green and blue.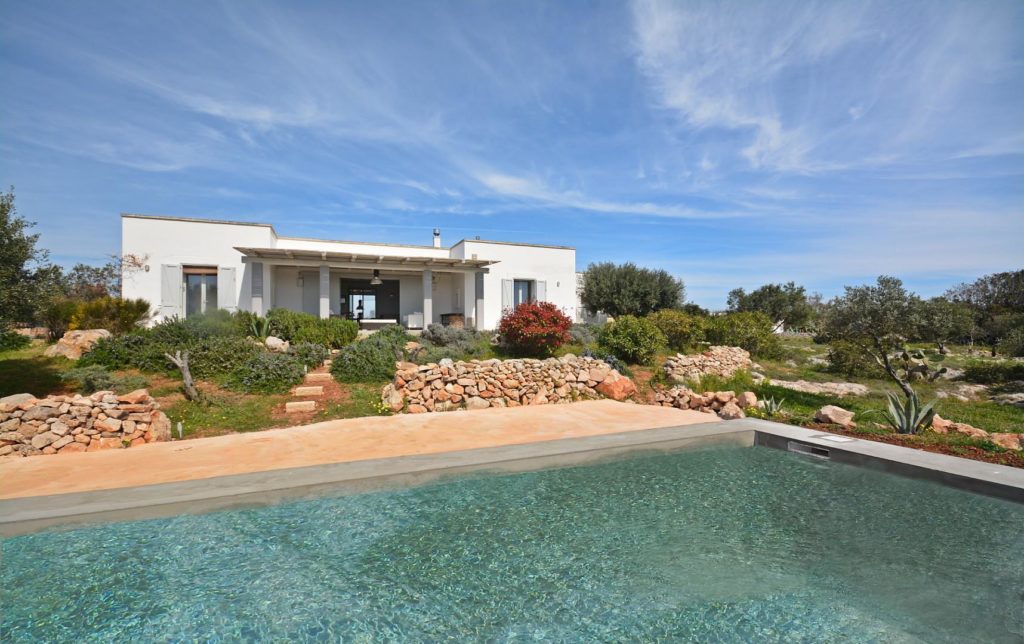 Positioned on the far edge of the Salento peninsula, on a hill overlooking the bay of Santa Maria di Leuca with its lighthouse and the surrounding countryside, this villa with pool boasts a contemporary style that combines modernity with the typical material elements of the place .
The Mediterranean nature it is nested in, is characterized by olive trees, bushes of fragrant and spontaneous bush that grows on a red-tinged soil due to the clay minerals that compose it. The dry stone walls that surround the property and delimit some areas of the garden tell even better the type of territory.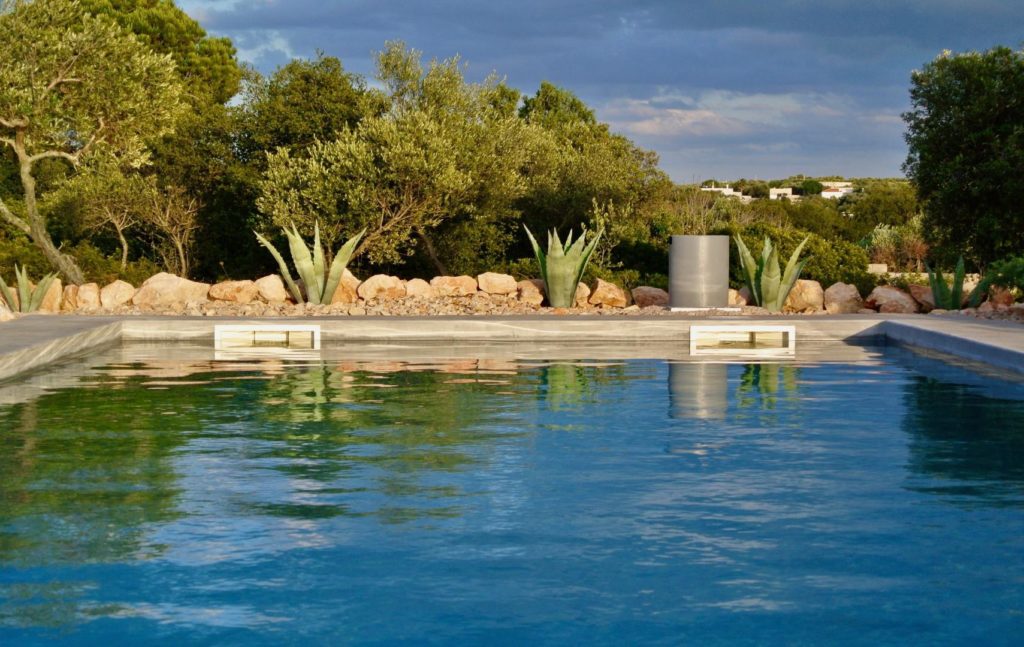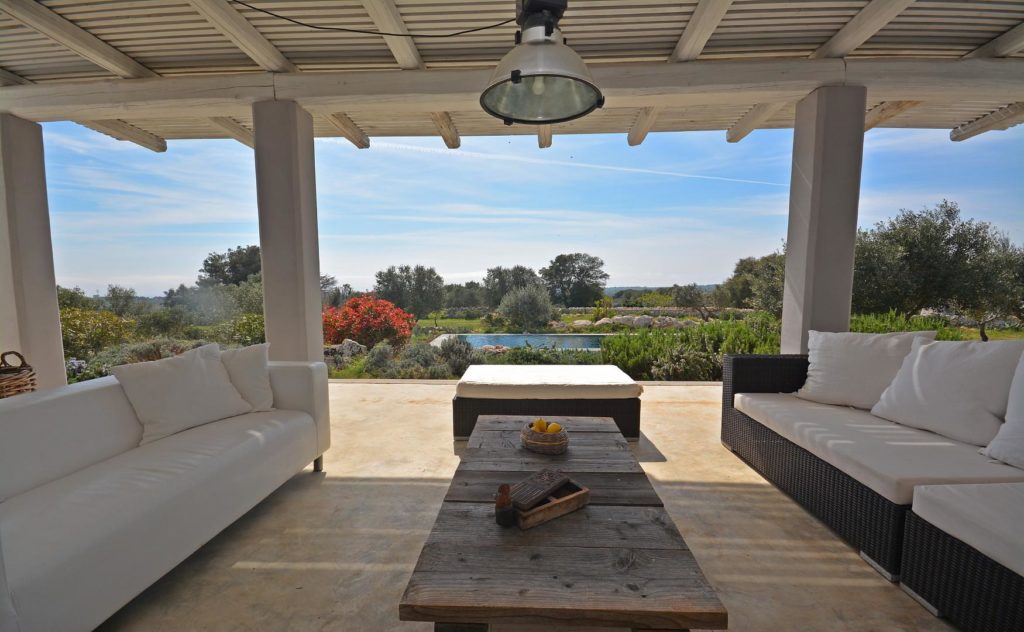 The house is located at the very center of the entire property and inhabiting it is a mixture of beauty, chrome therapy and natural aroma therapy.
This nature is visible from every corner of the building, whose external views are characterized by large windows.
From the pergola, a vegetative mantle extends that reminds us of how many types of greenery exist in nature and in particular in the variegated Salento flora, which exhibits monumental aloe vera with very large leaves and prickly pears with large and fruit-rich blades.
Villa Elia is a charming and evocative house in Mediterranean style, with splendid sea view, just 1 km from the most beautiful beaches of the south Salento – Torre Pali – and 3 km from the famous Maldives of Salento.
The scents of the Mediterranean brush are a constant presence. The smell of thyme and jasmine along with that of lavender will become a unique part of the local experience, unrepeatable anywhere else.
The vegetation is that typically fed by salt air and sea wind, visible from the villa because it is very close.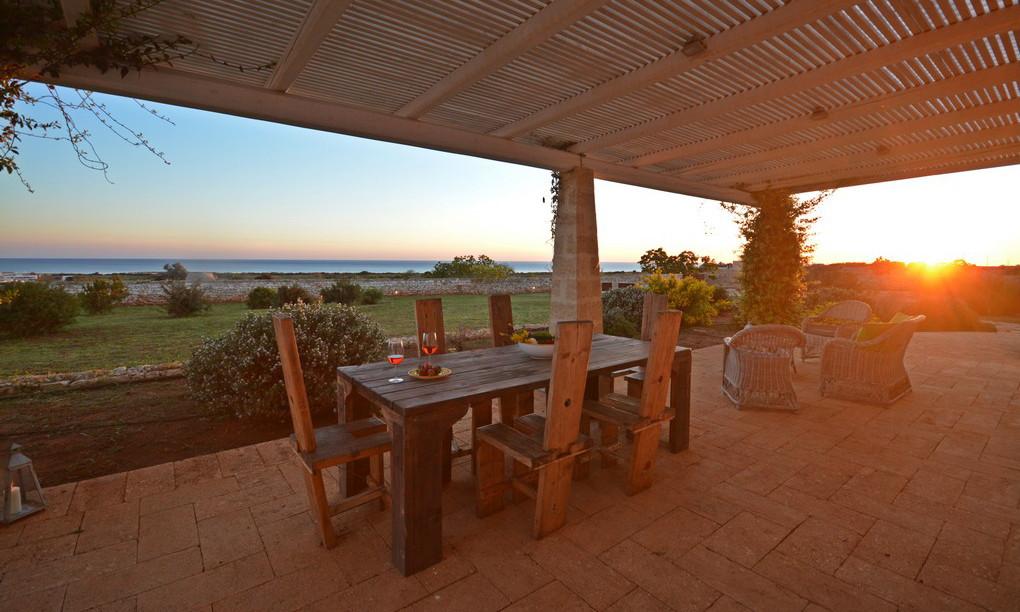 It is impossible to talk about the vegetation and nature of Salento without mentioning the olive trees. Those that surround Villa Maya and its pool are also flanked by a typical type of chamaerops.
.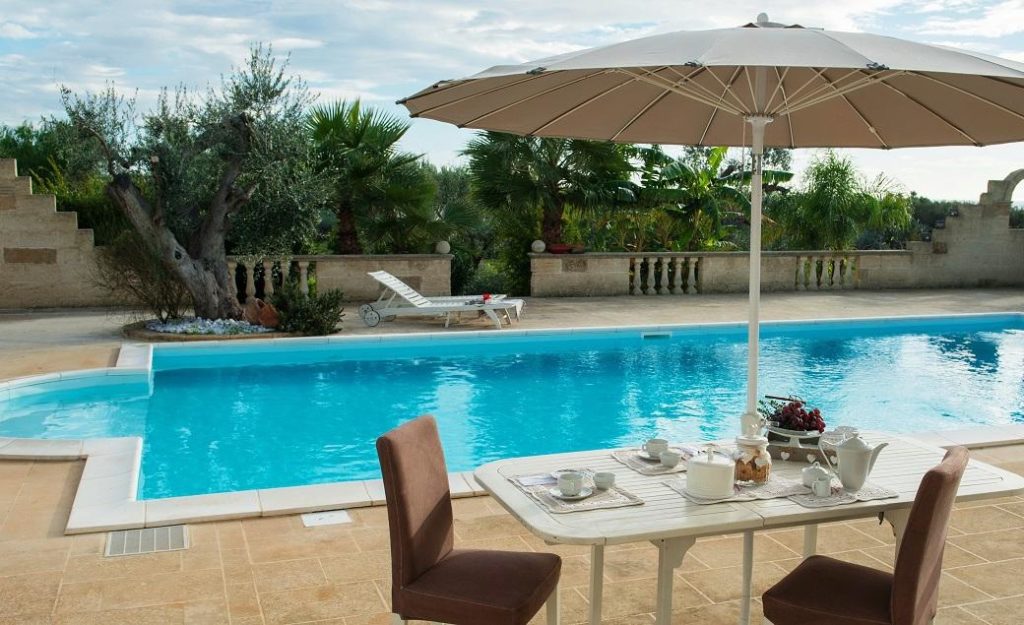 The olive grove accompanies the lucky guests of this house from the entrance of the property to the entrance of the house and also the view from its terraces / solarium up to the sea.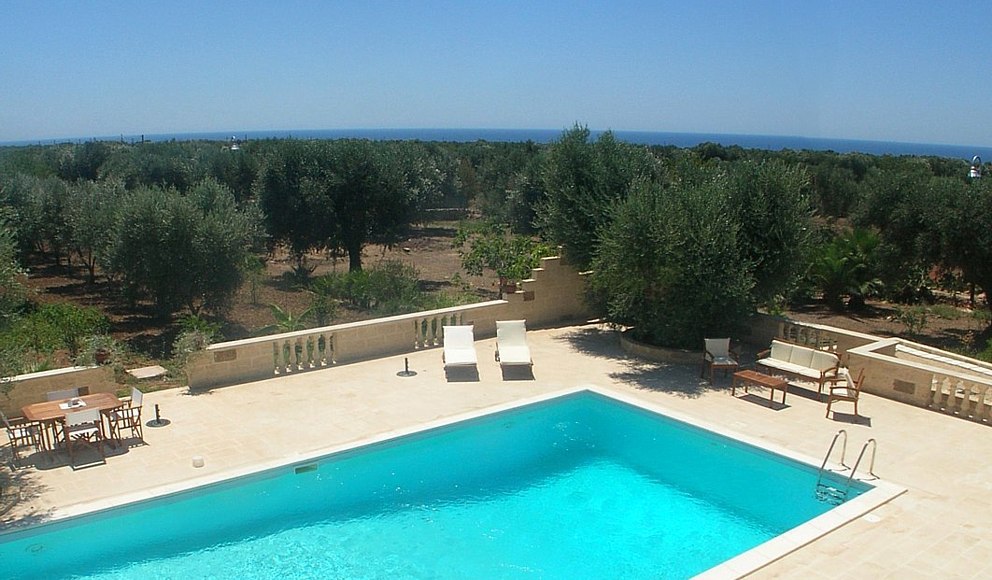 There are many ways to learn about the nature of a territory: through excursions, through activities such as trekking, or by choosing a holiday home surrounded by vegetation that strongly characterizes a territory.
Which of these three nature view villas would you choose?