What better way to admire and perceive the nature of Salento than from a private swimming pool situated in a panoramic position?
Southern Puglia is characterized by its landscape made by a rich vegetation close to a variegated coast.
Light green prickly pears and purple spots, dark green olive trees, aromatic and edible bushes add an olfactory note to the visual beauty.
Then there are strategic points from which sandy or rocky coast, blue sea and Mediterranean scrub can be admired … immersed in beautiful swimming pools.
SalentoDolceVita wants you to enjoy there locations, so let's introduce you some of them.
Villa Levante, mediterranean perfumes and sounds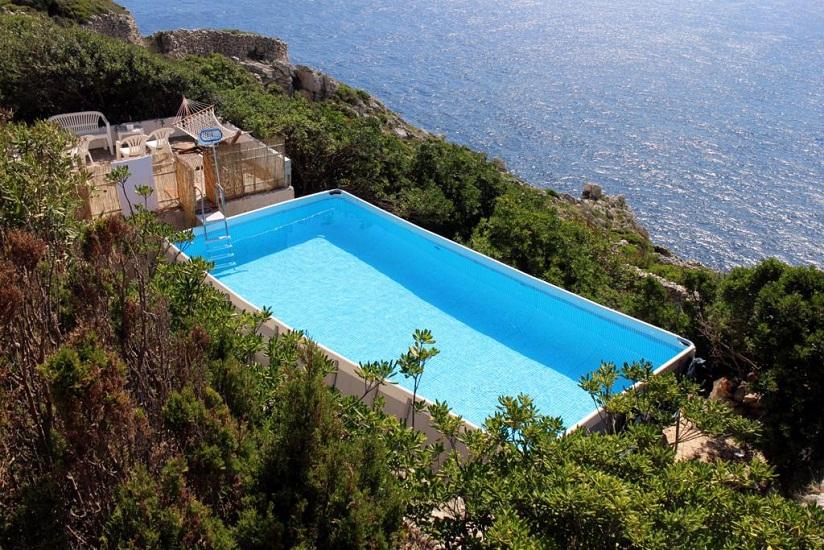 Villa Levante – villa con piscina vista mare santa maria di Leuca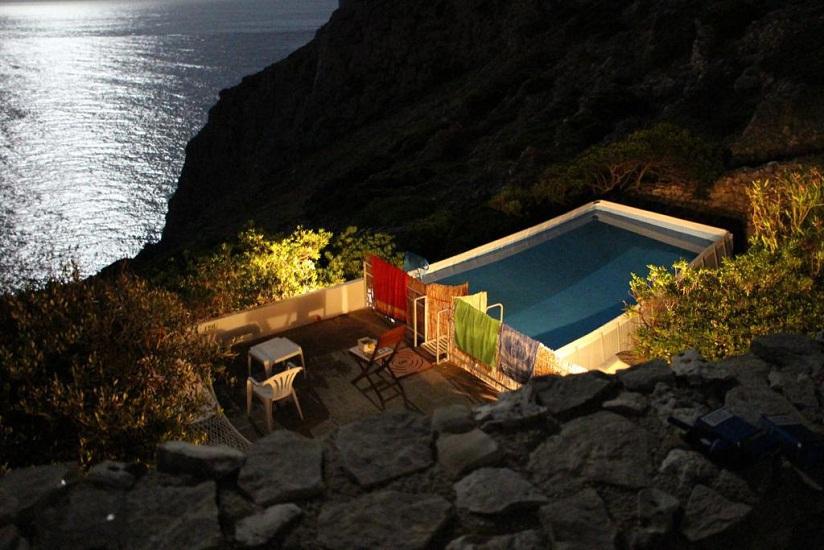 Swimming in the pool of this villa, or relaxing on its edge while sipping a cool drink, reflects a typical Italian summer dream.
Located on the picturesque Adriatic coast, Villa Levante is a stone construction, according to local use, and is spread over two terraced levels. The villa is surrounded by the typical Mediterranean vegetation and overlooks the sea.
The suggestiveness of the place becomes even stronger at night, when sunlight is replaced by the reflection of the moon on water and the cicadas are replaced by that of crickets, while the sound of the sea is always there.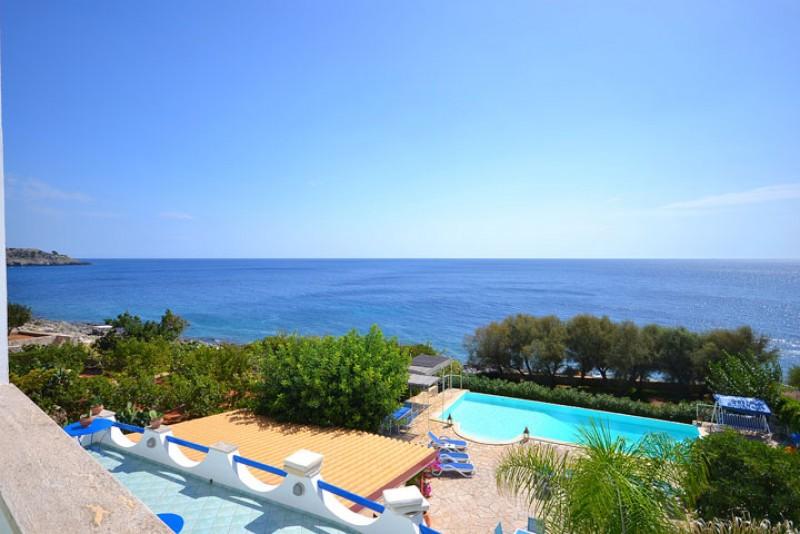 Just a few miles away from the charming village of Castro Marina, stands a splendid villa with a sea-view pool, Villa Panorama.
Its large swimming pool protected by a small pine forest, which acts as a promenade to a fantastic sea view, is not the only thing that makes this location attractive and definitely privileged.
It is in fact a waterfront villa, that is, with direct and private access to the sea.
The rooftop pool is just one of the many wonders of Villa Petra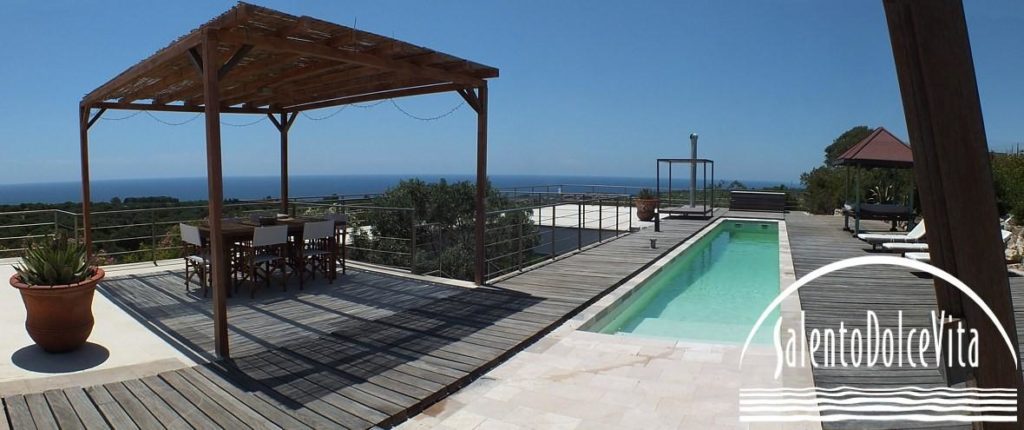 The guest of Villa Petra, located in Santa Maria di Leuca, near the village of San Gregorio, is struck by the peculiarity of the house well before arriving on the terrace with panoramic swimming pool.
Situated on a hill overlooking the bay of "Felloniche" with breathtaking views over an expanse of olive trees to the sea, the villa is characterized by large windows and an internal cloister that make the house very bright and perfectly integrated into the surrounding stony landscape.
Villa Levante, Villa Panorama and Villa Petra give a special position and view over the territory, and they are just a few of the possible holiday homes proposed by SalentoDolceVita.
See more about other villas with pool and homes with private access to the sea.