Reading is beneficial for your mind, spirit, and soul. Books are also a great interior idea!
We have previously wrote about the bound between psycho-physical well-being and a books as interior element, so today we'll dedicate a post and give advice to those who are books and interior fans, but also to those who love traveling and want to experience a travel accommodation immersed in books and literature: hotels, holiday homes and even hostels where you'll be able to sleep and relax picking up books and feeling comfortable among them.
Paris Boutik, a widespread hotel rich in books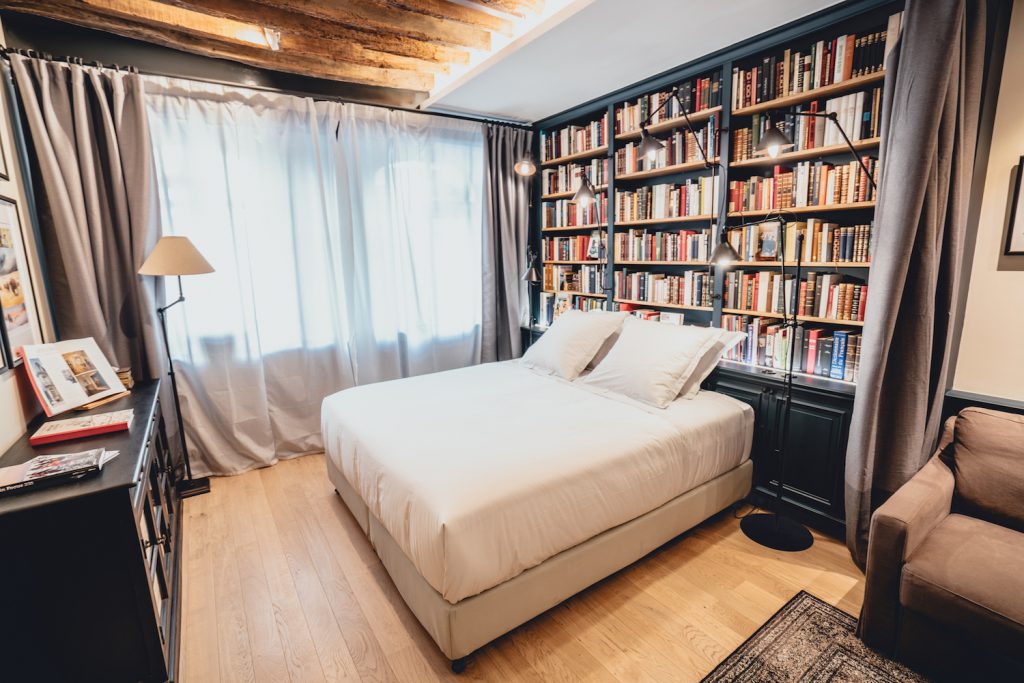 Paris Boutik is the first boutique hotel in the French capital with two suites located in Marais and Bastille, the two areas full of art galleries, shops and restaurants in true bohemian style.
In the Jewish Quarter you will find the "La Librairie" suite, close to the famous Les Enfants Rouges market. The exposed beams and the books on display mirror Marais's character, chic but never snobby, accultured but never pedant.
An old palace in Salento, where art and literature are landlords
Choosing the oldest residences as your travel accommodation is not just a way to live the old historical centers and their history in the best and most profound way, but in some particularly virtuous and interesting cases they are also a way to discover local contemporary art and to dive in the beauty of old bookstores.
This is the case of Palazzo Altieri, an ancient residence in the heart of the historic center of Gagliano del Capo, 4 km from Santa Maria di Leuca, restored in a style that cleverly mixes the architectural features and original materials of the historic building with a great decor charm and an important collection of contemporary art with works of the most famous artists of the national and international scene.
Here you can spend immersive moments in art and literature making these moments an integral part of the stay is the vision and mission of this interior design.
Residential libraries in the UK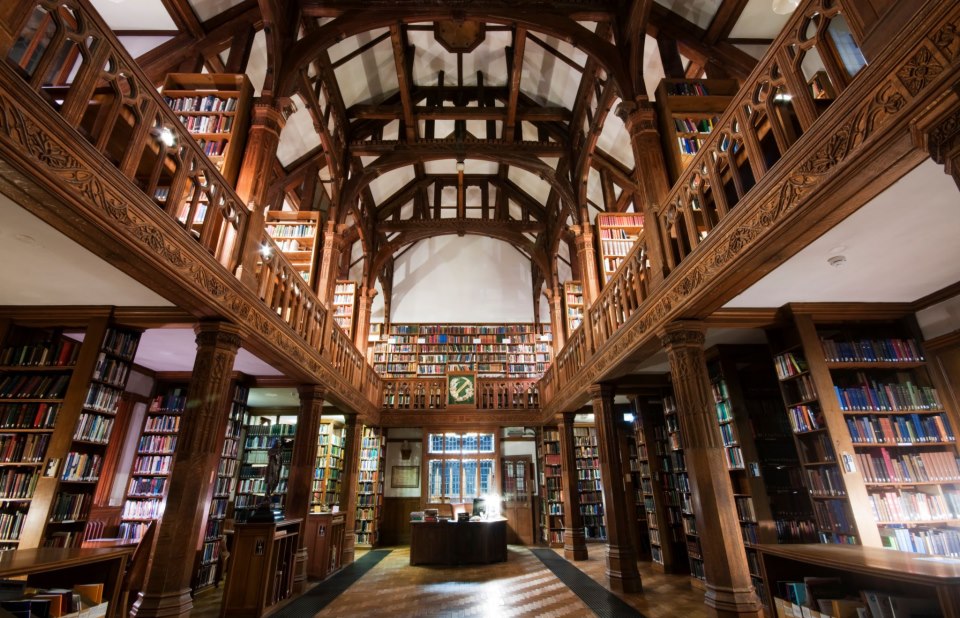 Spending nights and even whole days surrounded by the smell of books and freely enjoying the volumes that tell about various aspects of local history: this is the idea of several residences scattered around the world. One of the richest of them is Gladstone's Library in North Wales. It is the most renowned residential library in the UK with over 150,000 volumes.
This place is for at travelers who move to literary research as an alternative to libraries, as a place to stay and do research in a free and relaxed way, offering scholarships and free or discounted entrance fees to worthy students and researchers. This boutique library & room boasts 26 rooms all over the city.
The Library Hotel a New York.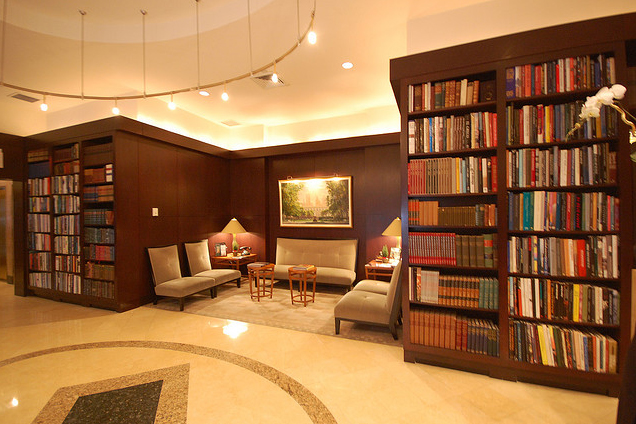 The big apple must be in this list of places where literature, design and travel united!
Here is the concept of the Library Hotel, which is inspired by the Decimal Dewey system.
10 floors and 60 rooms, all uniquely furnished with books and works of art that explore a particular theme. Guests are encouraged to take the plug out of urban adventures enjoying a moment of relaxation immersed in the quiet exploration of over 6,000 books.
Book and Bed, concept hostels in Japan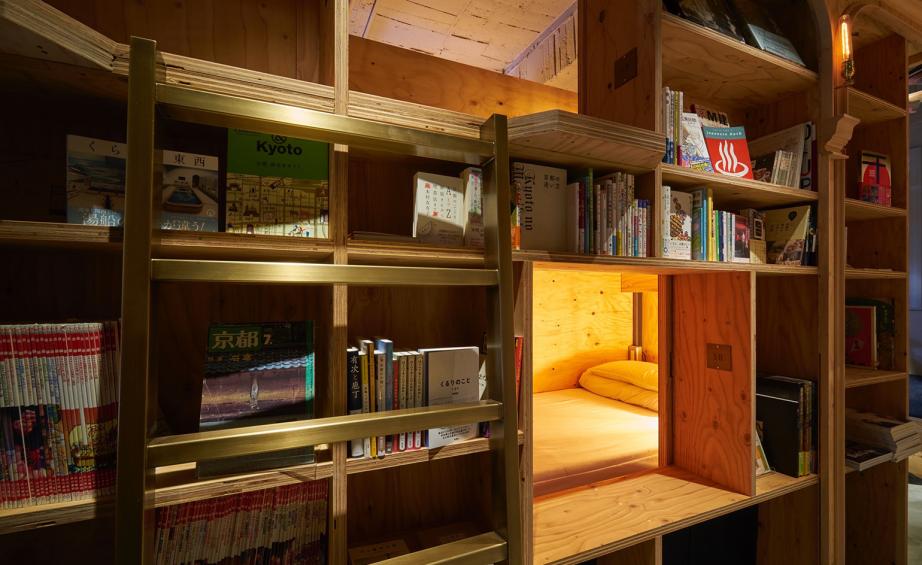 Japanese hostels are special: clean, with curious design, with beds looking like small private niches more that bunk beds in shared spaces.
Book and Bed is a concept hostel that was born in Tokyo and then opened in Kyoto, Ikeburo, Asakusa and Fukuoka;  beds are structures set up in bookstores from which to take books of any kind, from manga to English or American or Japanese literature, books written in Japanese, Chinese, Korean and English.
Where would you choose to go for your next trip?