Salento is a land that was able to create real treasures out of its stony and sometimes hostile soil. Let's see some of them, between architecture and interior design, in a villa in Santa Maria di Leuca.
The history of ancient and modern architecture teaches us that each territory must know how to use at best the raw materials donated by the earth and the morphology of the subsoil.
Salento is known, among other things, for its stone and the relationship with the stone is crucial in the local living and artistic culture.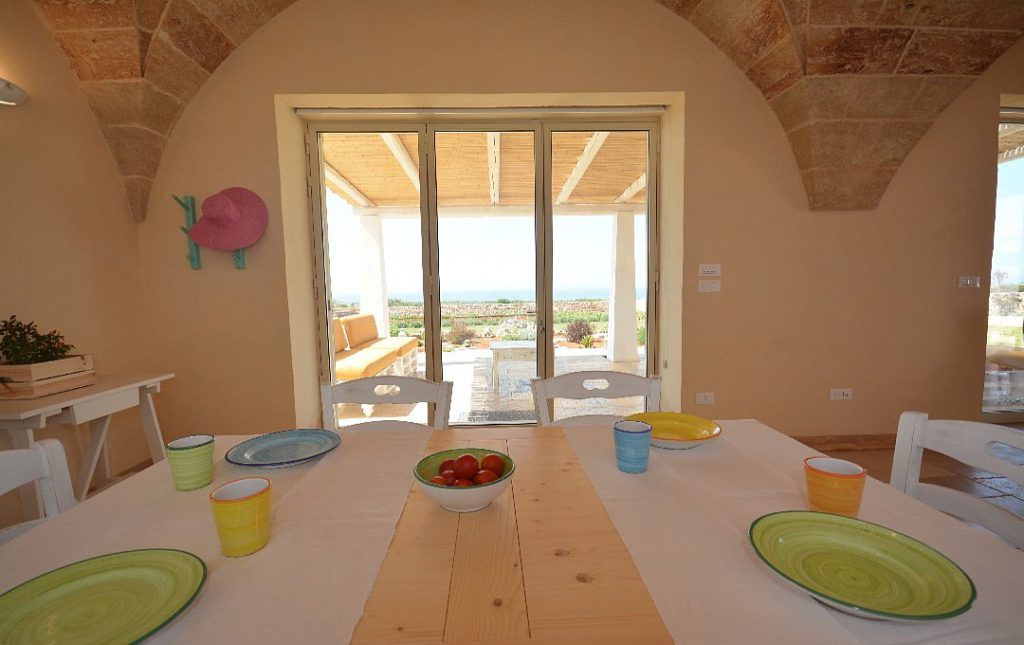 Today we'll see it all in Villa Rita, a beautiful sea view villa where you can stay for a wonderful holiday in one of the most popular areas of Salento.
Built in a typical Mediterranean style, Villa Rita is furnished with quality materials and typical elements revisited in a modern key, reproducing a décor with artistic traits, giving the house an undeniable charm.
In this house, just 1 km from breathtaking beaches, you can see how the relationship with local stone and interior design has evolved over the years.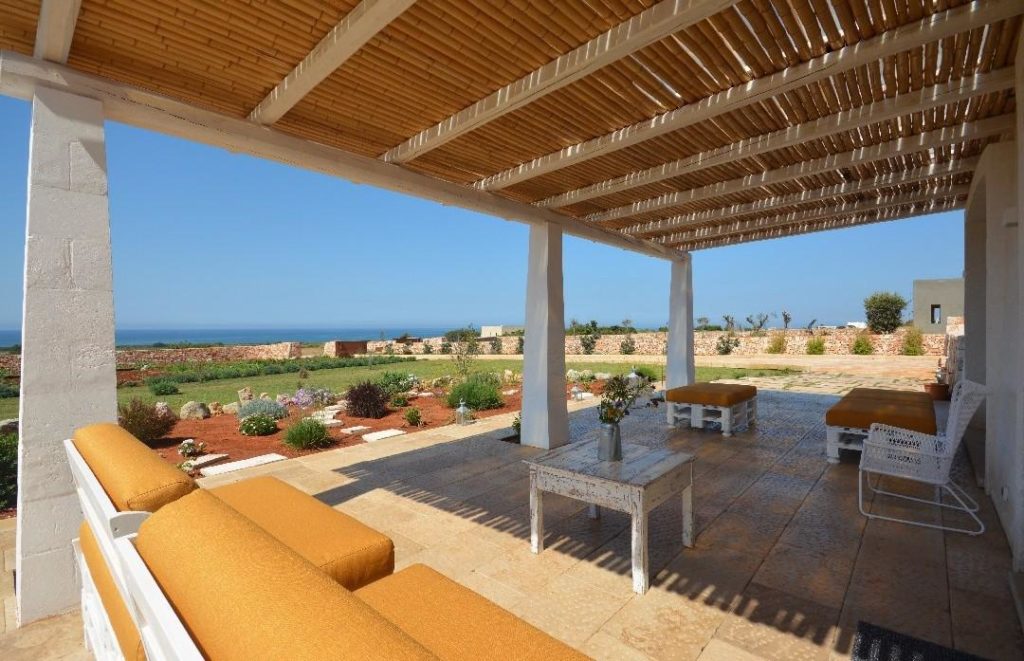 Dry stone walls are an iconic feature of the Salento landscape.
The countryside, the olive groves, the private land with houses, the large farms are all surrounded and protected by these structures where the stones look like pieces of a puzzle, where everything is perfect and every stone seems made to fit together with the others.
Villa Rita is also protected by a dry-stone wall that serves as a landscape line: sitting on the benches under the pergola, you will see the relaxing green of the garden, cut from the warm white color of the low wall, behind which you can admire the strip of the sea, visible from the whole property.
Star and barrel vaults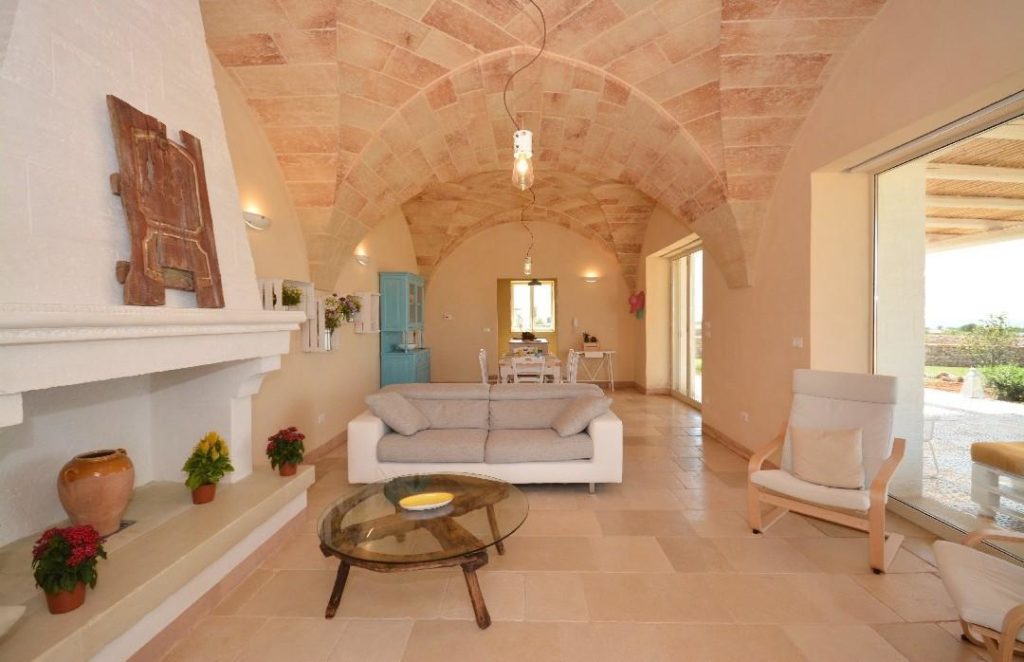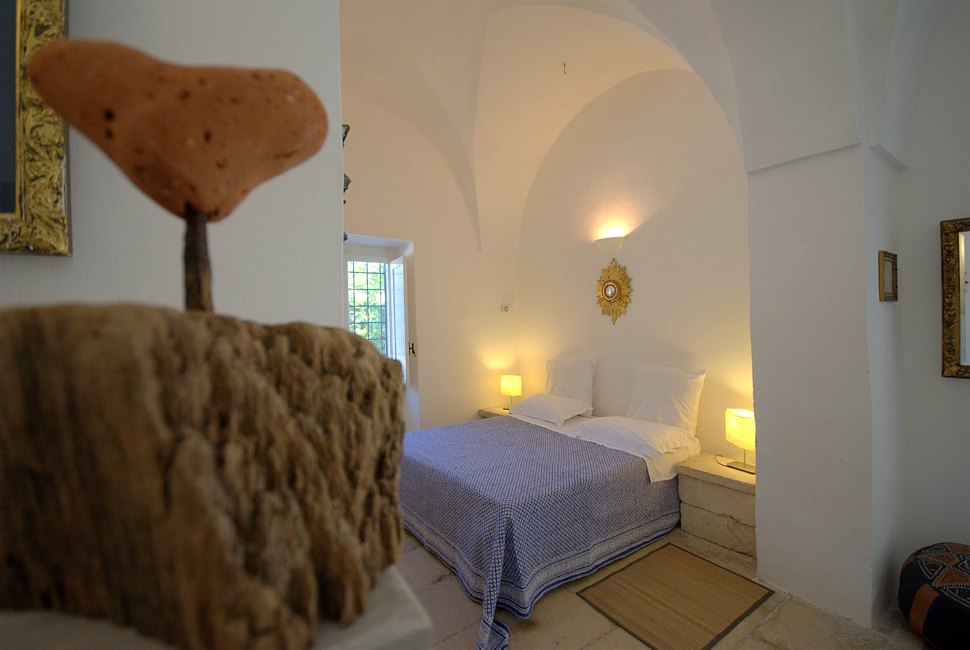 The vaulted ceilings in the living areas and the barrel vaults of the bedrooms are also precious: precious not only for their aesthetics but above all for their ability to keep cool in summer and isolate heat in winter.
This house remains a privileged place even for mid-season holidays in Salento.
Stone as an interior design material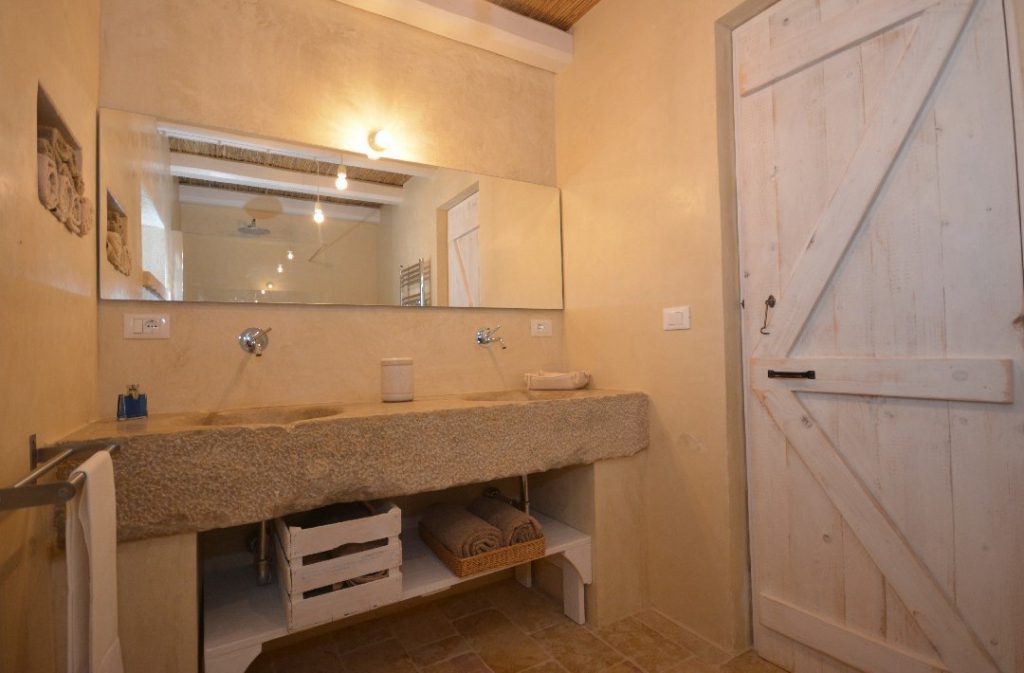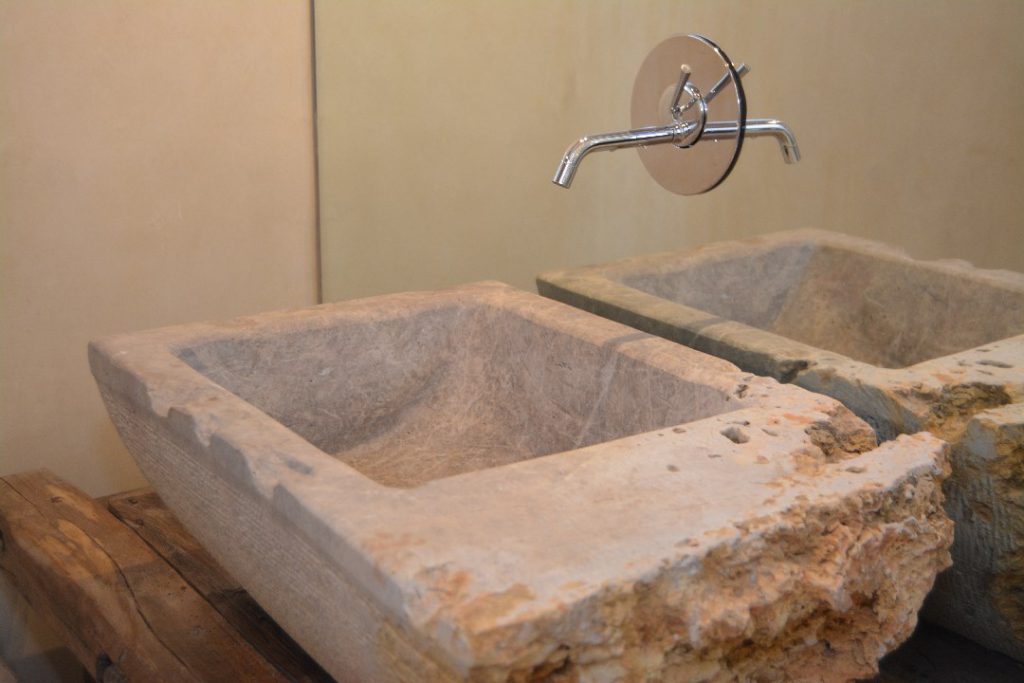 Another type of stone is the one used for interiors.
The stone was chosen by the ancestors of local architects to build sinks, tubs, fireplaces, parts of old kitchens due to the durability and reliability of the material; today the same is reused and revisited for its austere and chic beauty.
Thus, at Villa Rita the fireplace has the same scenic presence as the bathroom and kitchen sink, giving character to the environment, making it unique and original.
Different types of stone for different uses, which have crossed the centuries up to today with new concepts, all in a villa that makes green materials its hallmark.