Modern architectural research offers new innovations, shapes and materials suitable for increasingly efficient homes, eco-compatible, healthy and sustainable living spaces.
This research is often inspired by the ancient tradition and by those structures that, despite belonging to a remote past, are born as experimentation and remain iconic forever.
As in the case of the trulli , typical structures in the beautiful region of Puglia, South Italy, which were born as a form of peasant construction made specifically to be destroyed and rebuilt in a short time, to retain heat during the winter and keep the environments cool in the torrid local summers.
Existing since the XIV century, trulli today are turned into modern ecological homes and places suitable for beautiful holidays; in Salento they are also the object of the interest of renowned interior designers who make it a place for modern interior design experiments.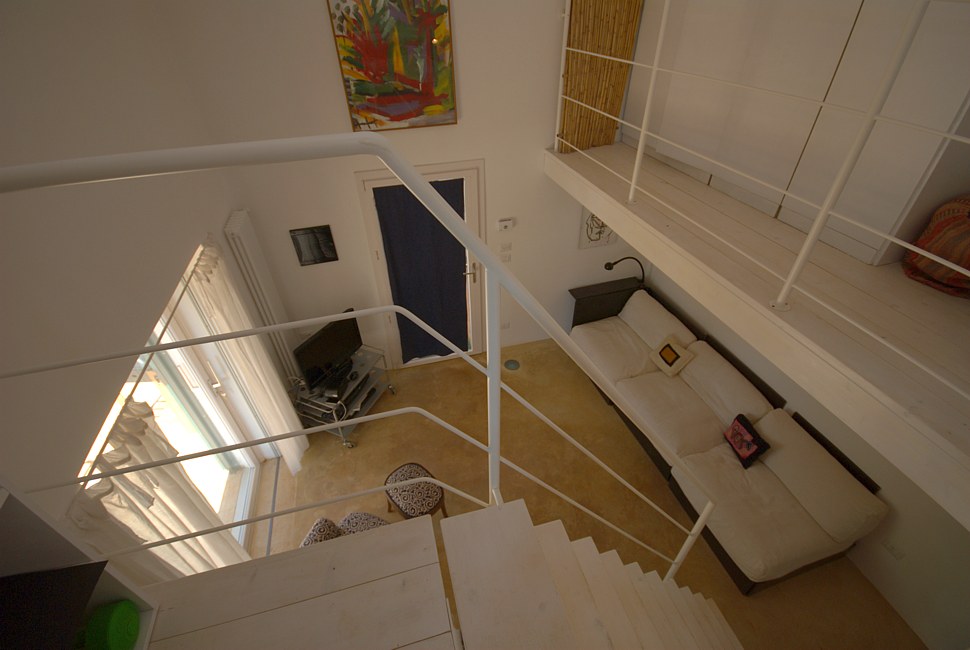 Division of spaces (often with a rounded plan) and reuse of heights to create more rooms, use of ecological materials and elegant lines that are not too invasive and even put in place the most modern furnishing trends such as hygge and lagon are some of the main  challenges for trulli interior designers.
Among the loveliest examples, we have Villa Genziana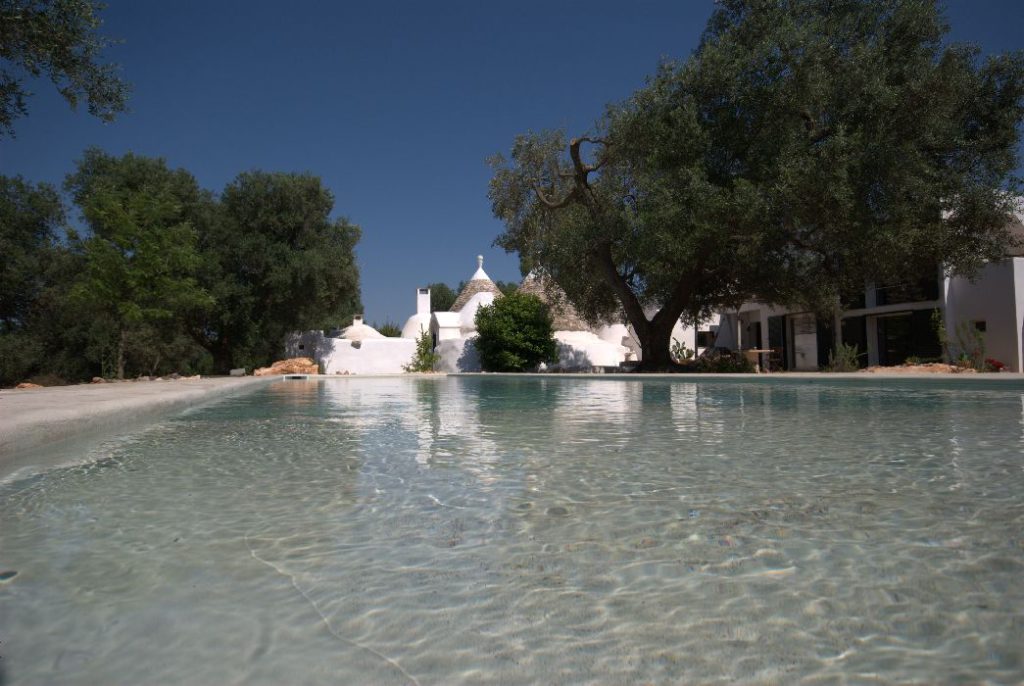 Wonderful villa in the countryside of Ostuni, in an area of absolute scenic beauty and tranquility, this home has an older part, beautifully restored, consisting of a trullo with 6 cones and a lamia with a star ceiling in addition to a stone oven.
The greatest element of modernity with is … the stone, which proves to be, even after centuries, the most modern material, as only a classic can be.
It allows the fireplace to become a room, the bathroom to become a modern spa and the walls to become versatile furniture thanks to the presence of niches that enrich the spaces.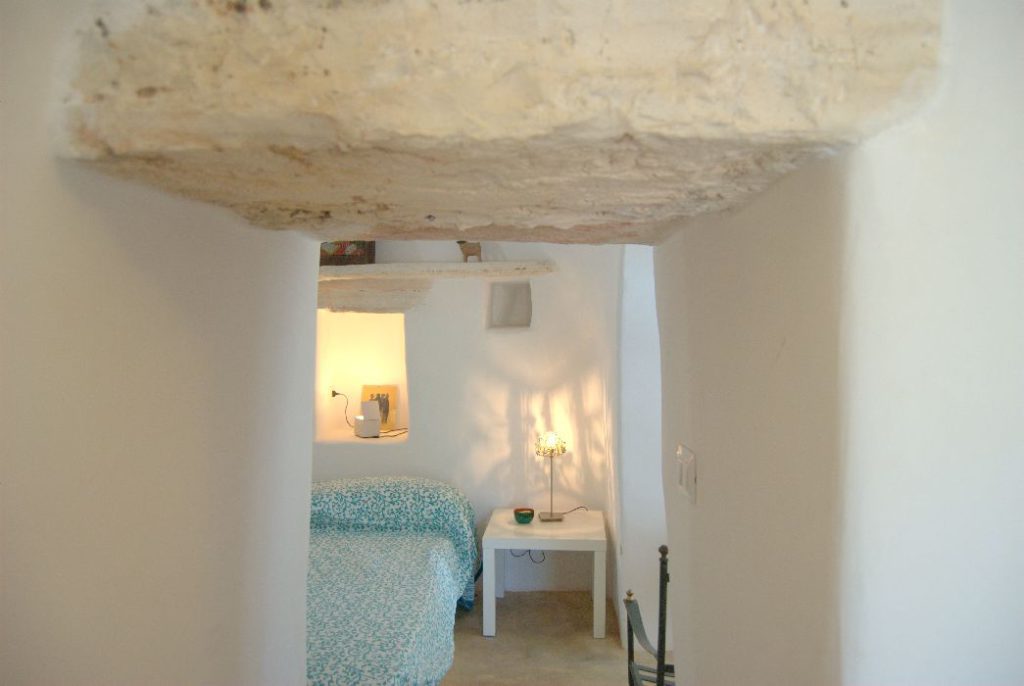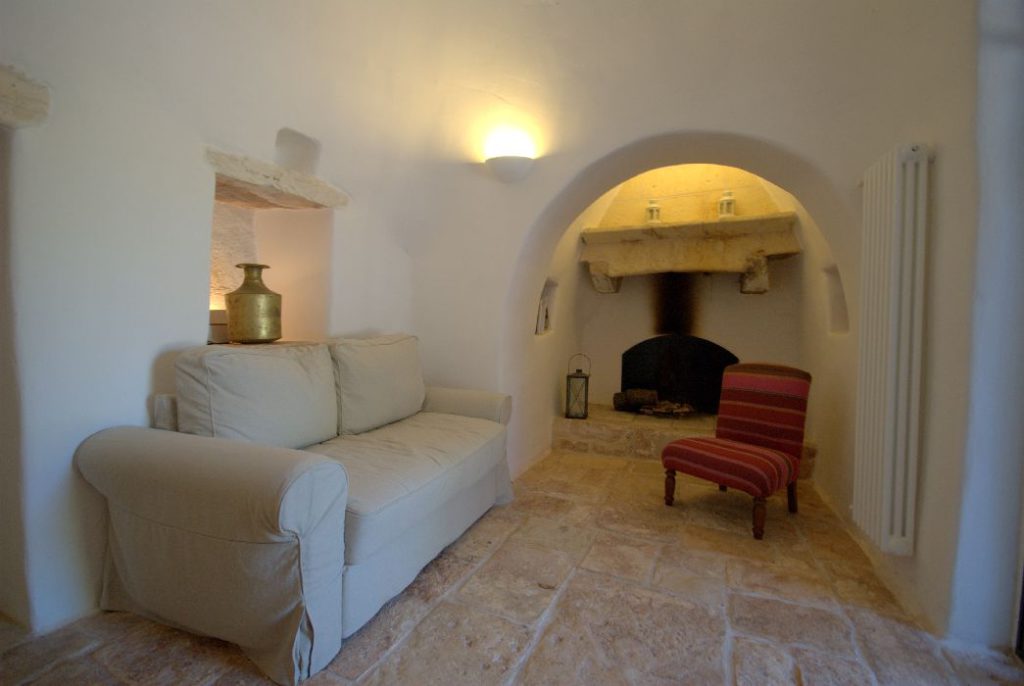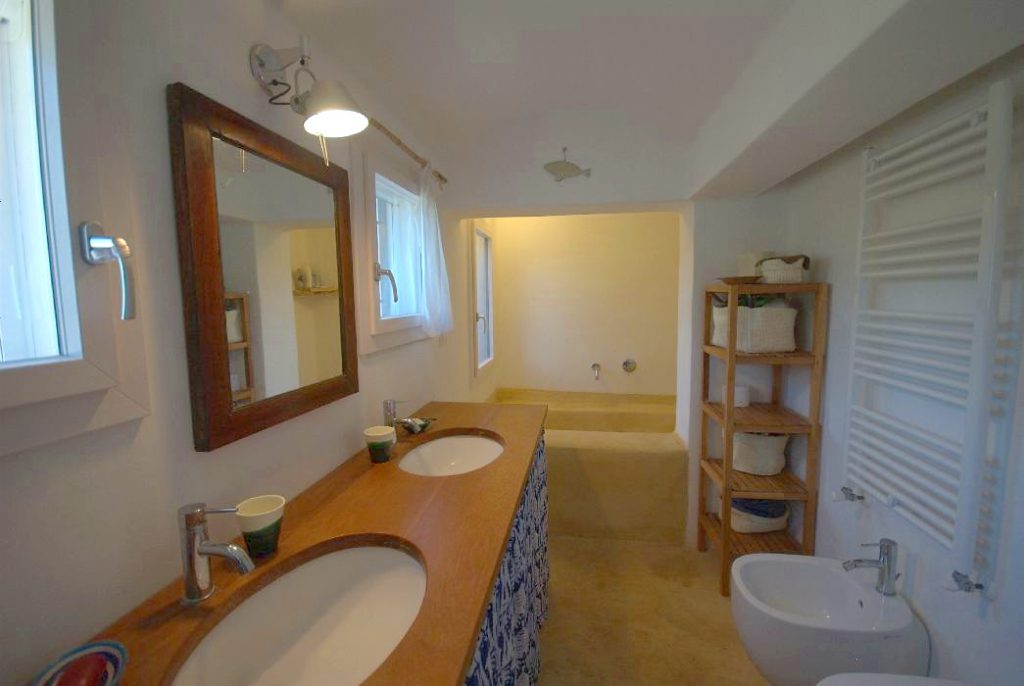 A few steps  away from (with easy direct access to) the beautiful sea of Santa Maria di Leuca, there is villetta trullo Scalemaciu 
Its charm is enriched by the Mediterranean garden that surrounding the cozy home, making the exteriors a continuation of the creative and poetic division of its interior.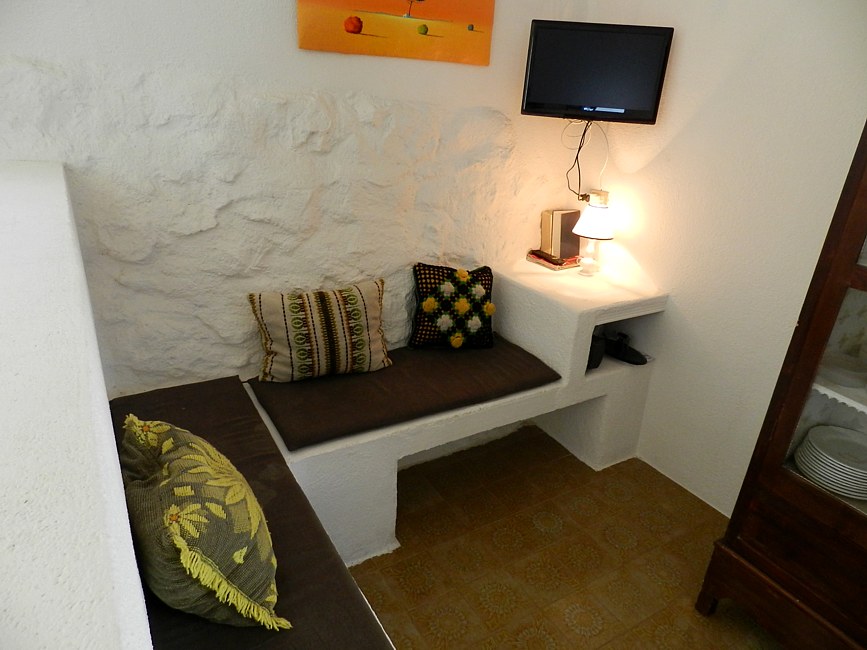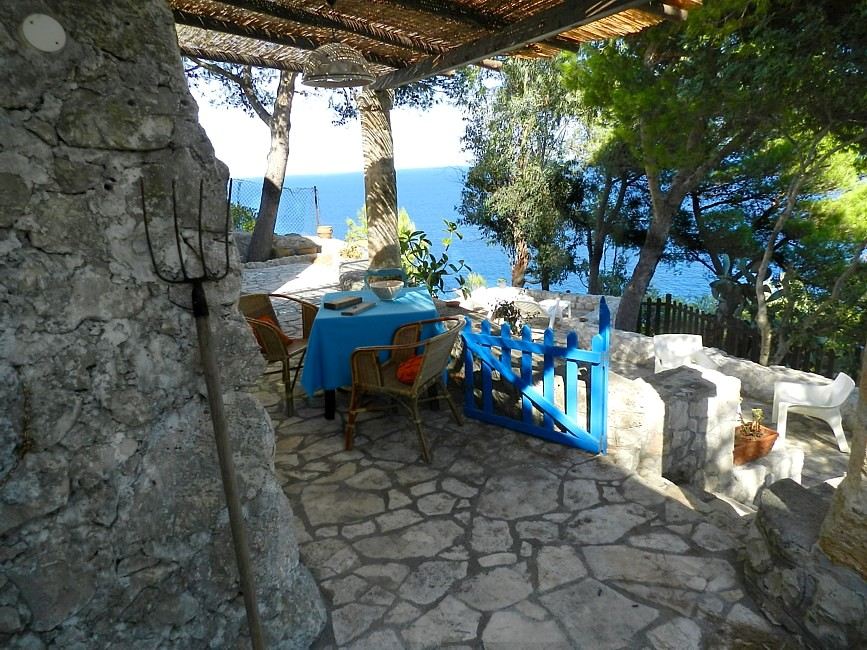 Every corner is visually linked to the sea which acts as a fourth wall in this theater of relax and well-being.
Instead, the marvelous villa White Lamia combines the characteristic aspects of the "lamia" with those of the trullo.
The complex is characterized as a beautiful villa with swimming pool surrounded by 2 hectares of olive grove and fruit trees including figs, almonds and pear trees; then there is an outbuilding obtained from the mistral renovation of an ancient trullo-lamia with traditional barrel vault where there is a double bedroom with en-suite bathroom / shower, traditional fireplace, white wardrobe, vintage and design objects.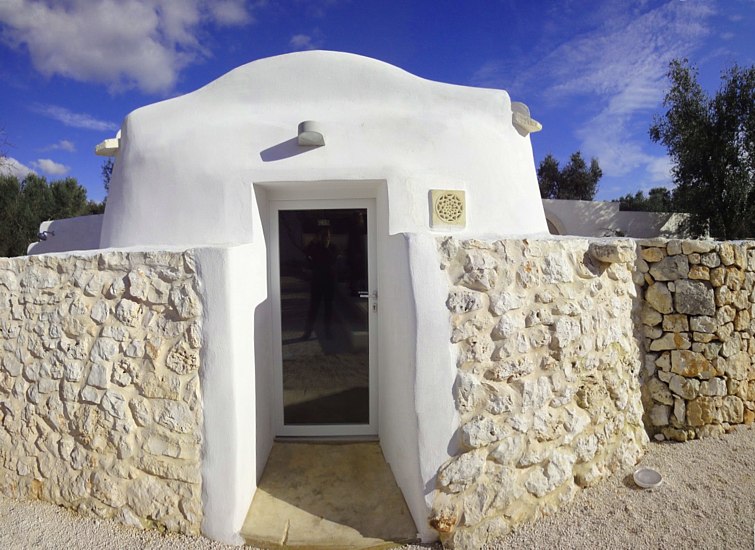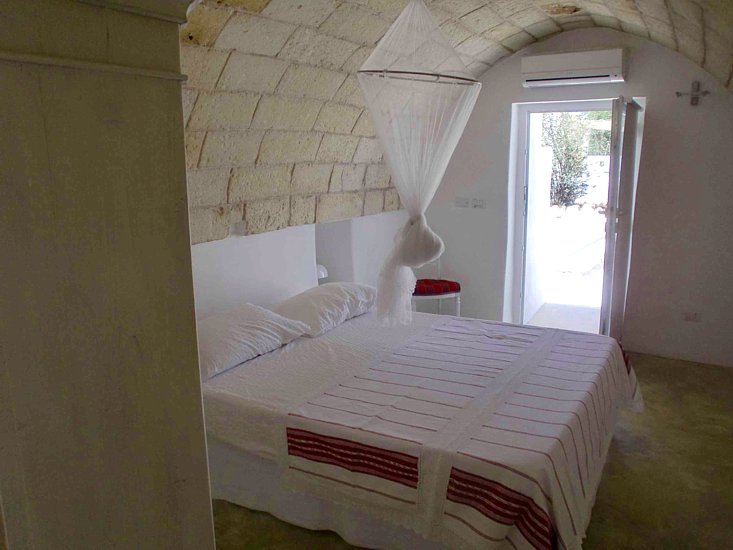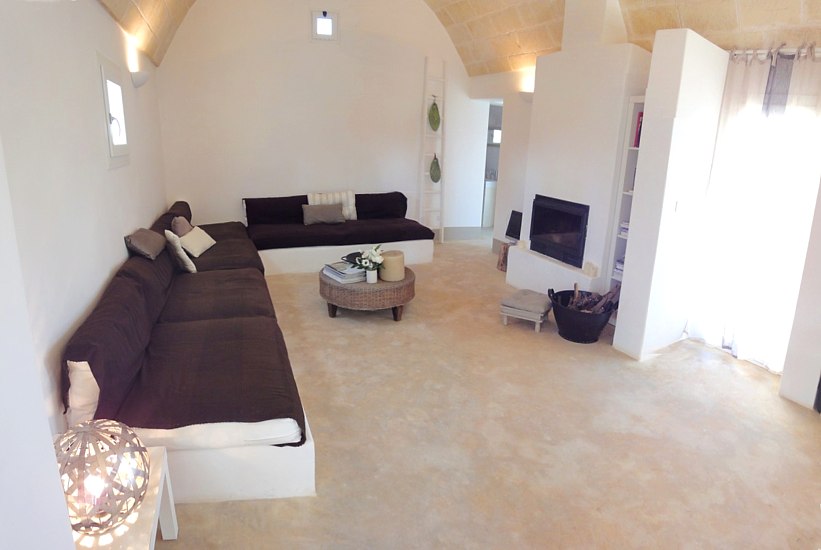 Also in this case, as is mandatory in any environment arising from an ancient structure, the element of modernity must be combined with the keyword "minimal", better if monochromatic, no matter if the furniture is industrial or shabby, Mediterranean or peasant style.
Trullli show to the design enthusiasts that combining past and modernity can create incredible examples of beauty and elegance.