Several traveler friends of ours told us how amazed they were after bumping into the many gardens scattered around the territory of Salento, that they were able to see for a matter of chance or… magic.
Perhaps these little green and Mediterranean oasis have not enough space in the local narration and that is why today we'll dedicate to them a special space.
Let's see what are in our opinion the most beautiful gardens of Salento, but we ask you to tell us what others deserve a place in this top list.
Challenge accepted?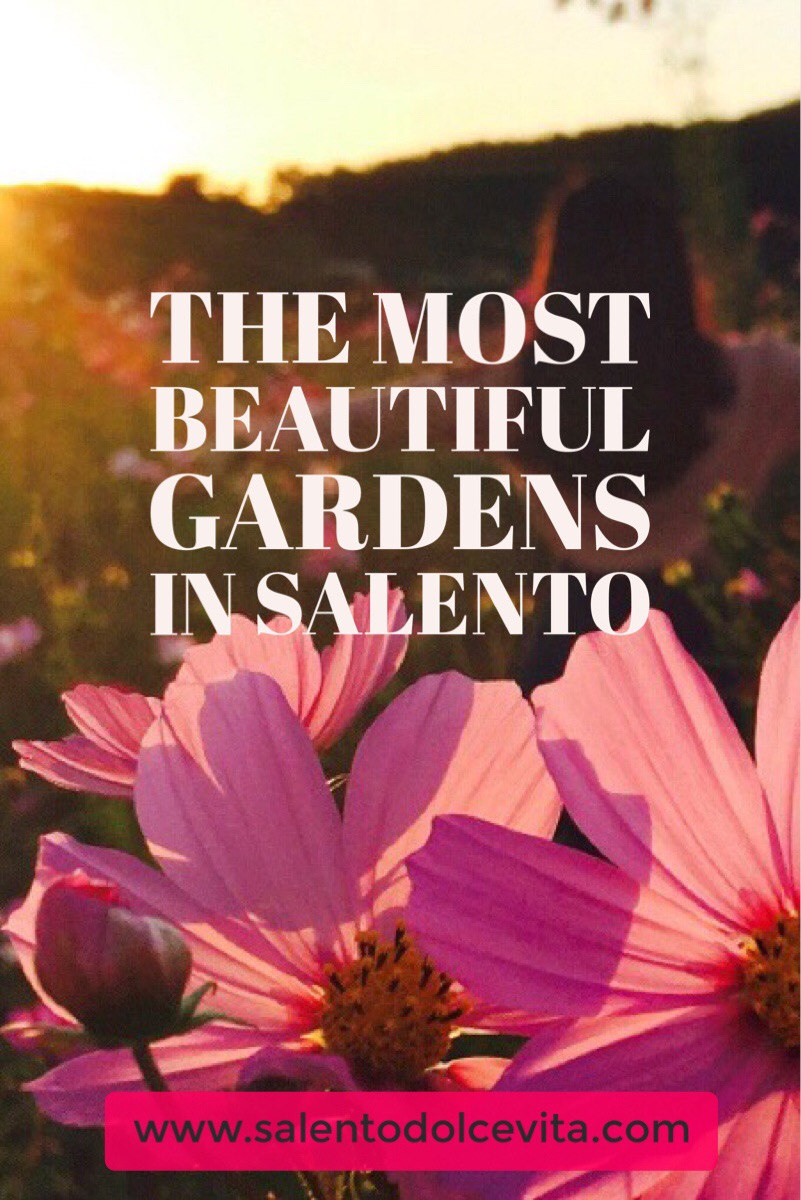 Parco di Belloguogo
Let's start from Lecce, where Belloluogo Park shows its history. Much loved by locals, who make sports, walks and relax here, this urban garden develops over an area of 10 hectares, around a fourteenth century tower, called Belloluogo Tower. Admission is free and the park is close to the beautiful monumental cemetery of Lecce, a place of reflection and remembrance but also of inestimable beauty and artistic value.
Villa Comunale di Lecce
As for urban parks, the town park of Lecce is the oldest and dates back to the late nineteenth century. Its gates lead to a path of trees and 3 hectares of flowers, enlivened by moments of music and readings in the central area, where a beautiful stone gazebo, a small jewel, is the subject of photos and moments of rest and admiration.
Via XXV July, one of the entrance gates.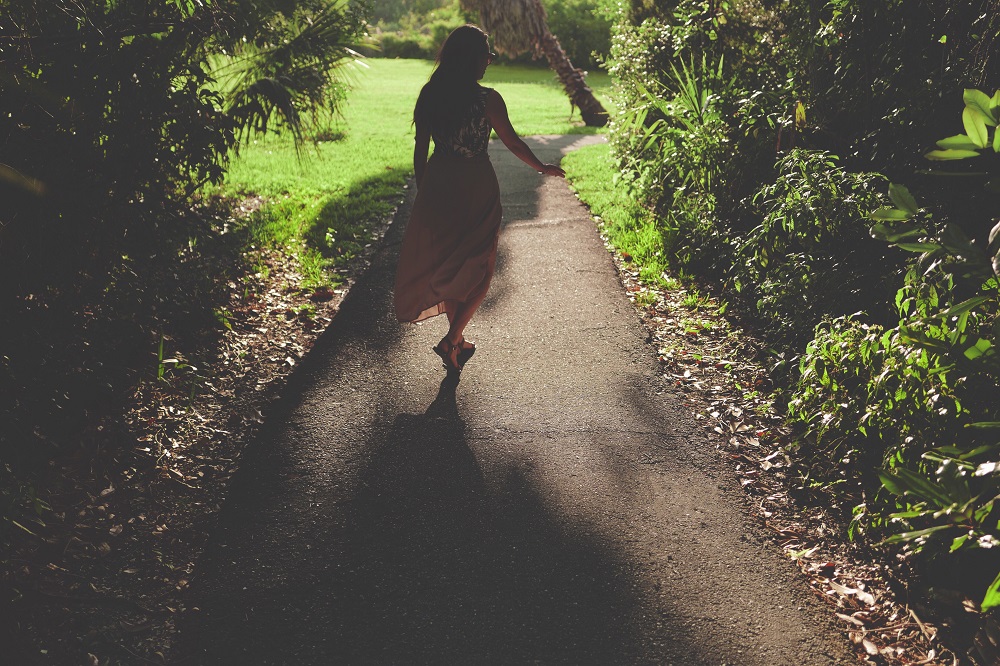 Parco Villa Achille Tamborino
Let's get out of Lecce and try another urban park.
Villa Achille Maglie Tamborino is also an ancient and valuable space, with an area in English style close to the Palace that the park is named after. This area is full of ilex trees (in Italian Lecci, where the name of the city of Lecce comes from) and enriched by an evergreen forest.
You can then rest and watch a beautiful view from the lookout on an artificial cave with nineteenth century fresco inside.
"Naturalia", Salento natural history museum
Real local natural history museum, with lots of wildlife trail, Naturalia is the perfect place for a day in nature with children, to enjoy the green and learn more about reptiles, insects, marine biology and geology and to do open air activities part of the rich calendar of workshops, courses, stars observation etc.
They also organize interesting educational activities for schools.
S.P. Calimera-Borgagne km 1 www.museocalimera.it
Stay in your own magic private garden in Salento
La Cultura, Botanic garden  
The Botanical Garden "La Cultura" (the culture) in Giuggianello has a name as beautiful as it spaces.
Green space built and cared for in the stone, with wonderful species of succulents plants and a spectacular alternations of green and floral colors. Inside there is also a cafe-restaurant called "Déjeuner sur l'herbe" where  to taste ancient recipes in the strongest smells of the countryside.
Roses fans should not miss the spectacle of the spring bloom, where the rare Rose of Damascus will leave you breathless. The pond with the water lilies, the rock garden and its unusual landscape, the "secret" area of rare plants are just some of the sudden shows that in every meter will appear to your eyes in search of beauty.
GPS coordinates: N 40°06.658 – E 18°22.506.
www.lacultura.it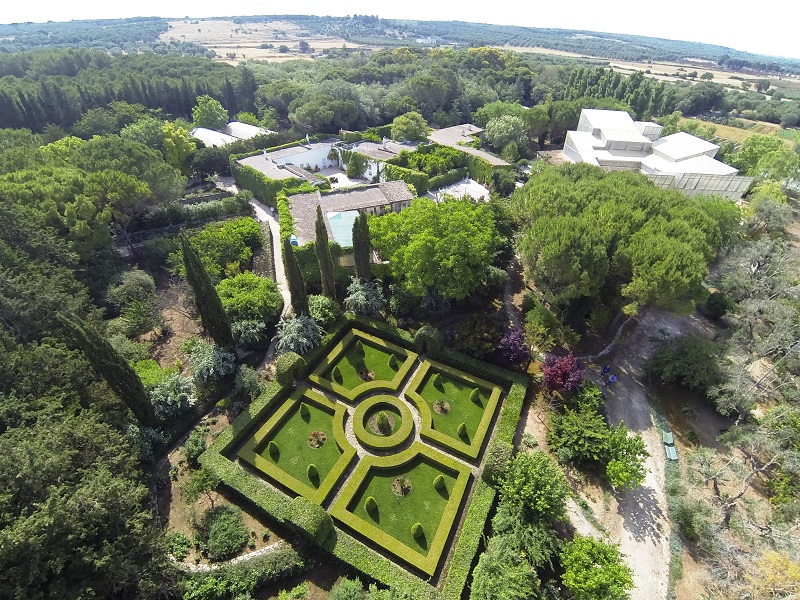 Parco delle Querce (or Parco della Scarra)
Among the things to do and to see in the village of Castro, that we have already talked about for its beaches, restaurants and trekking itineraries, don't miss a visit at the Parco delle Querce  (Oaks Park), an oak wood of about 5 hectares rich in bird life and beautiful birds of prey. We recommend also the 2 hours walking path going from the Aragonese Castle of Castro to the Park.
This reserve is part of the Coastal Regional Natural Park Costa Otranto – Santa Maria di Leuca and Bosco di Tricase.
SP169, 73030 Diso LE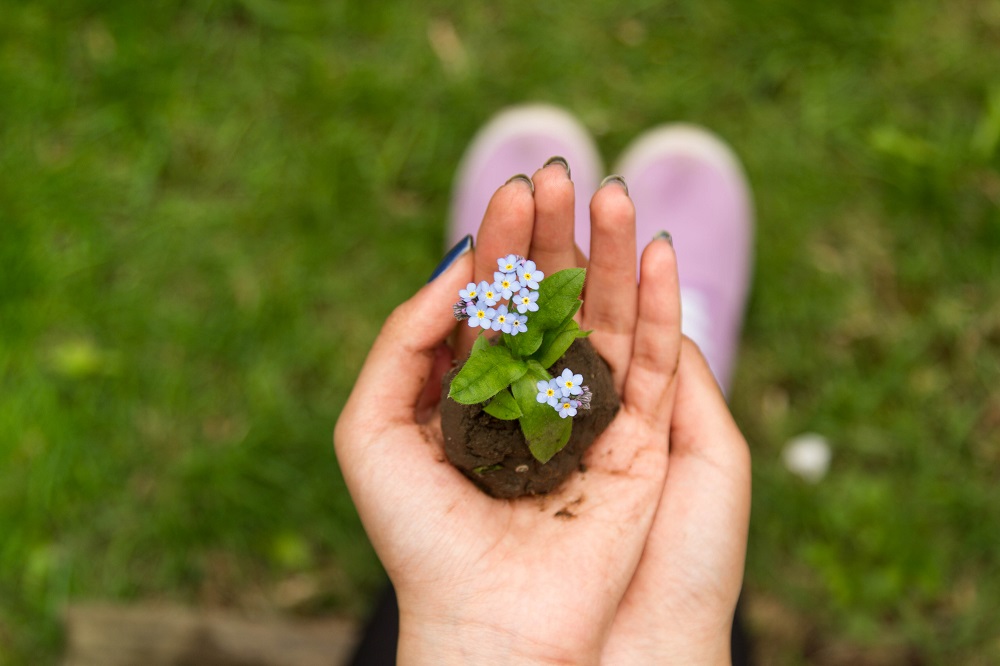 Masseria Brusca
The Brusca Masseria farm, in Nardò, is not only interesting for the green areas but also for its architecture, which follows the local rural structure of the eighteenth century.
Inside you'll fnd the area of "Giardino delle Api", an orchard and an almond grove (including a square plan pigeon tower) and, above all, the precious Statue Garden.
Twelve stone characters  distributed around the well seem to have a long conversation and give life and movement to the green. They represent the four continents known in the past and eight ancient rural deities. The garden is also home to a farm that produces excellent olive oil, vegetables, wheat, olives and olive oil, honey and Negroamaro wine.
The local events in Salento not to be missed for those who love gardens and parks: Déco Festival (August-September) and Cortili Aperti in Lecce (May).
But keep an eye on local events in the period of your trip at any time of the year: it is very likely to find reading and concerts in the green urban spaces.