The Masseria farms, houses full of charm and tradition, are a type of house that has its roots in the oldest and most authentic history of Italy.
They contain traces and illustrations of an ancient lifestyle in which simplicity and frugality were the basis of habits and daily routines, which had to be perfectly integrated with the working ones.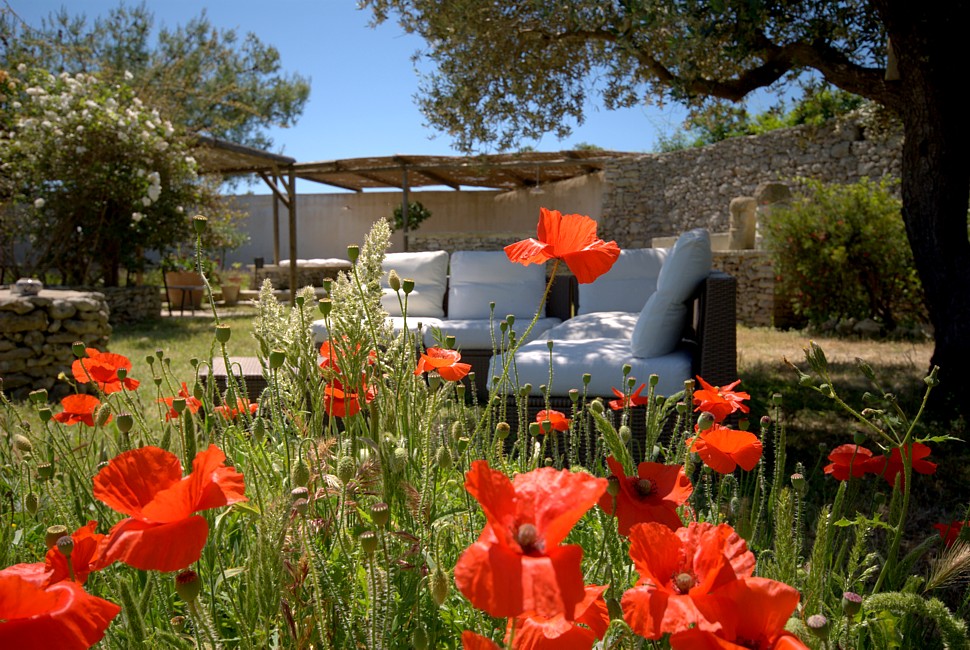 Often designed to hold the heat in winter and allow freshness in summer, the light was not, in the original design forms, a founding element.
In fact, the inhabitants of the farms spent most of their day time outside the home, and often the spaces in front of the interior are fully equipped, still remaining important spaces to be lived in every day life.
Tables, sinks, stone or wooden benches, even precious floors: The courtyards and patios of the farms were (and still are) a part of the house, but without a roof.
Many farms in Salento, and especially those proposed by SalentoDolceVita, skillfully play on this design habit of the past, enhancing the exterior as the interior, following the modern design trends but always perfectly matching with themore traditional structures of gardens, ortals, patios.
And what about light? 
As we said, in the ancient structures, light was often a secondary aspect if compared to the importance of heat/warm balance during the seasons.
Today, however, in Salento, the local yellow and crumbly dry stone walls that surround and protect dwellings such as La Masseriola or Villa Masseria La Margherita alternate with modern additions and systems of majestically placed glass windows where light beats for several hours in a direct way , thus not only letting the sun shine in but also and above all the heating of the rooms.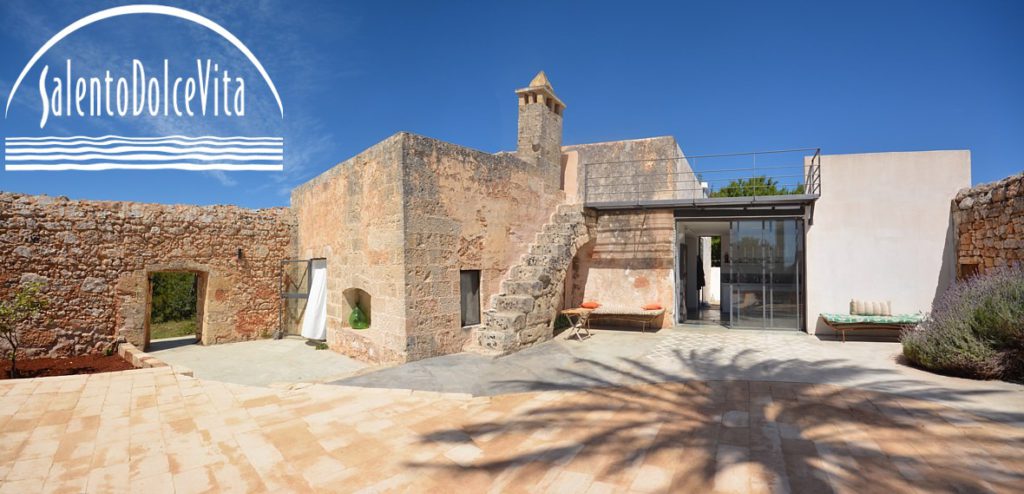 The integration of glass and metals in the restoration projects of the Salento farms is just one of the elements that have made the farms a perfect union between past and present days.
Well-kept green areas, ecological materials and thermal balancing are also elements that make a stay in the farm particularly beneficial, even just for a couple of weeks a year.