Let's talk again about a topic loved by the most curious travelers, as well as foodie ones. Let's go back to street food, but in a new and interesting key for all the chic but also more adventurous palates who are planning to come (or to come back) to Salento.
Some time ago we talked about the most typical and traditional street food of Salento and the places to find it: from scapece gallipolina to the best rustici, from the markets with excellent and fragrant spicy olives to trattorias with the best pittule to take away.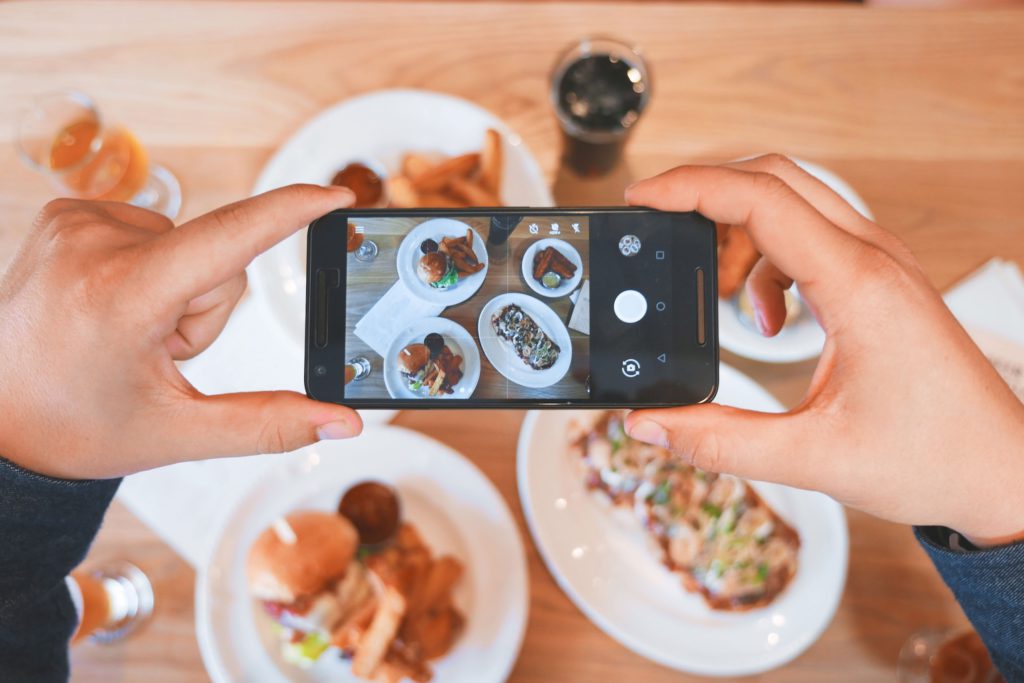 Today, however, we'll rise the level up, focusing in particular on the city of Lecce where you can enjoy not only excellent street food that fully respects the ancient recipes of the Salento tradition, but also a certain care in the service, in places that are small and nevertheless welcoming, allowing a "slow" approach to local food, wine and beer, taking care also of design and service.
In short, let's see together the places in Lecce where street food becomes a glamor choice.
Mezzo quinto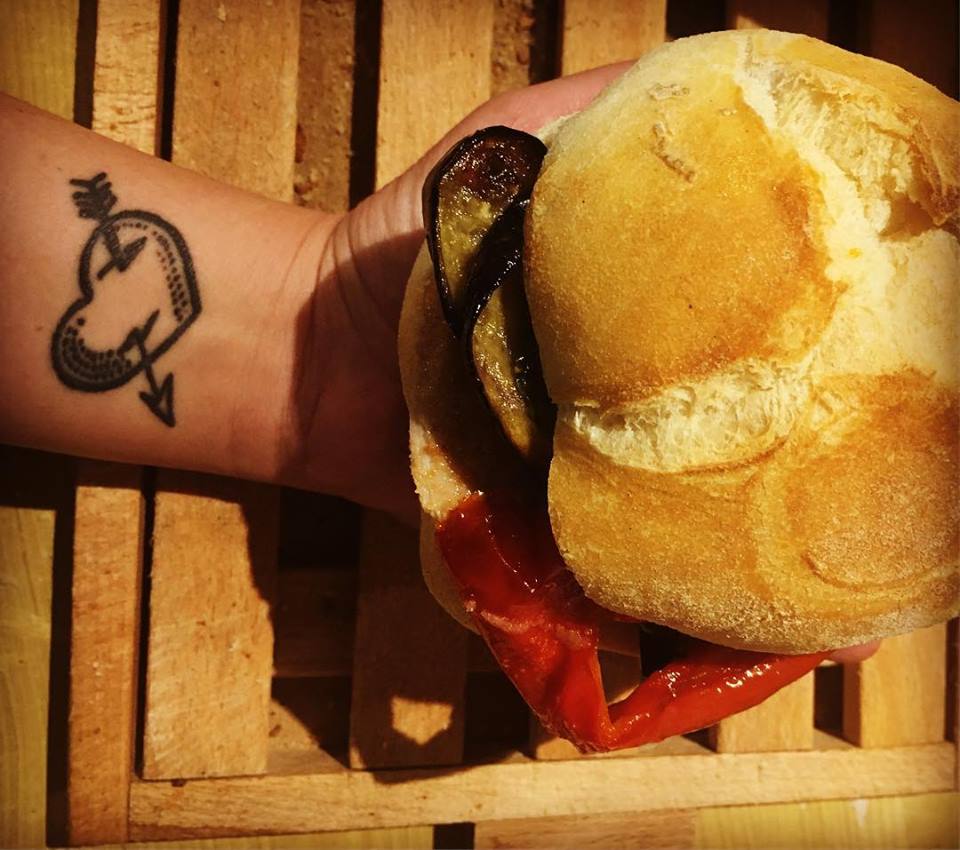 In the heart of the historical center, almost in front of the MUST, one of the most interesting cultural centers of Lecce, and a few steps from the Roman theater, there is a small room with majolica and light wood interiors, with gastronomy and inviting perfumes.
Outside, some tables where to lay the local food served and prepared following the oldest recipes of Salento cuisine, ranging from pieces of sauced horse meat to municheddhe (snails prepared according to an ancient but never out of fashion tradition ), from a thousand vegetables cooked with an infinite variety of recipes with typical pucce.
The quality is worthy of a restaurant, the traditional taste is equal to that of an old trattoria, the costs are those of street food.
Also remarkable is the selection of local wines and craft beers, now part of the recent history of local translation.
GustiAmo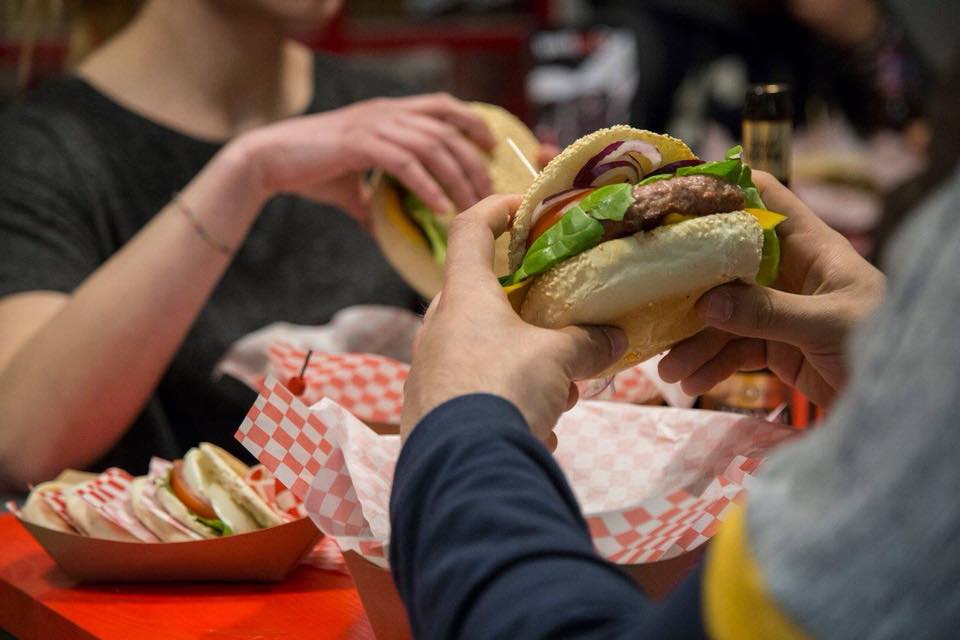 The quality and the experimentation of a top restaurant, in the spaces and in the minimal but elegant style of a street food restaurant: all in a corner of the historic center, a few steps from the Cathedral of Lecce. This is GustiAmo street food in extreme synthesis.
From the typical homemade pasta to the most curious experiments, such as tagliatelle with cocoa, mushrooms and walnuts, passing through the most local versions of the hamburger, here the palate is really cuddled.
Fast service, but also in this case you have the right to slow consumption: everything can be enjoyed, eat, sip as if you were in a restaurant.
Piadina Salentina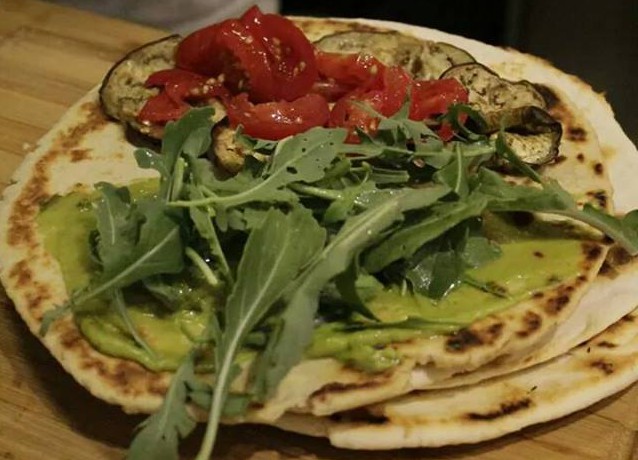 We all know that piadina is certainly not a local dish born in Salento and Puglia.
However Piadina Salentina (Awarded by Gambero Rosso in 2017) has enjoyed great success for many years because it has been able to combine the contamination between the recipe from Romagna and the typical ingredients of the south and Salento, replacing the lard with extra virgin olive oil.
The reason for the success of this small piadineria, overlooking the Roman Amphitheater and Piazza Santo Oronzo, lies in the variety of the recipes and in the incredible variety of doughs (gluten-free, cereals, vegan, turmeric etc.) and always very digestible.
Strange but true, if a tourist asks a local passer-by where to eat local street food, many will send them here, demonstrating how something called "piadina" can be entered in the local culinary and cultural contaminations.
L'angolino di via Matteotti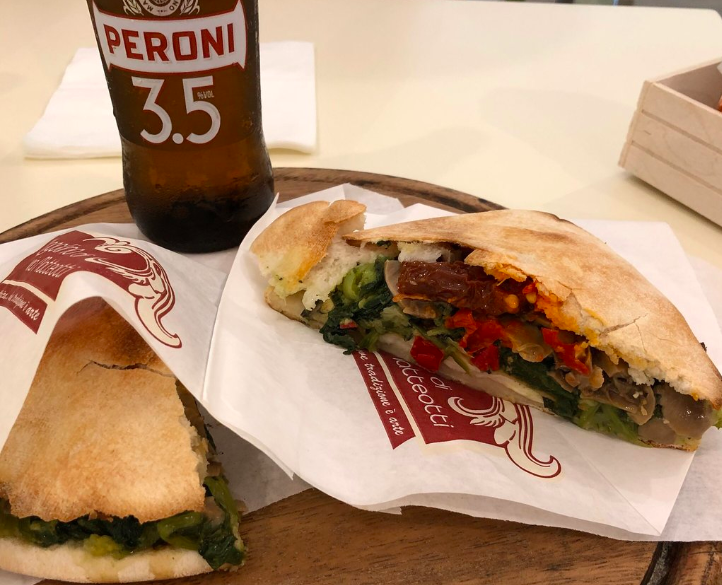 Instead there are no doubts on the territorial motherhood of Puccia.
To refresh your memory, it is a sandwich with a thin crust and without crumb, suitable to let in a very large selection of typical local ingredients to choose from.
To be able to taste it in its most chic and gurmet charm, we suggest L'Angolino di Via Matteotti, a small and colorful space announced by an incredibly intimate open-air lounge in the alleys that lead from Piazza Sant'Oronzo to the famous Basilica of Santa Croce .
Here, you can taste the puccia in all its goodness and fragrance, with various types of dough and a variety of ingredients to be spoiled for choice.
Prendici Gusto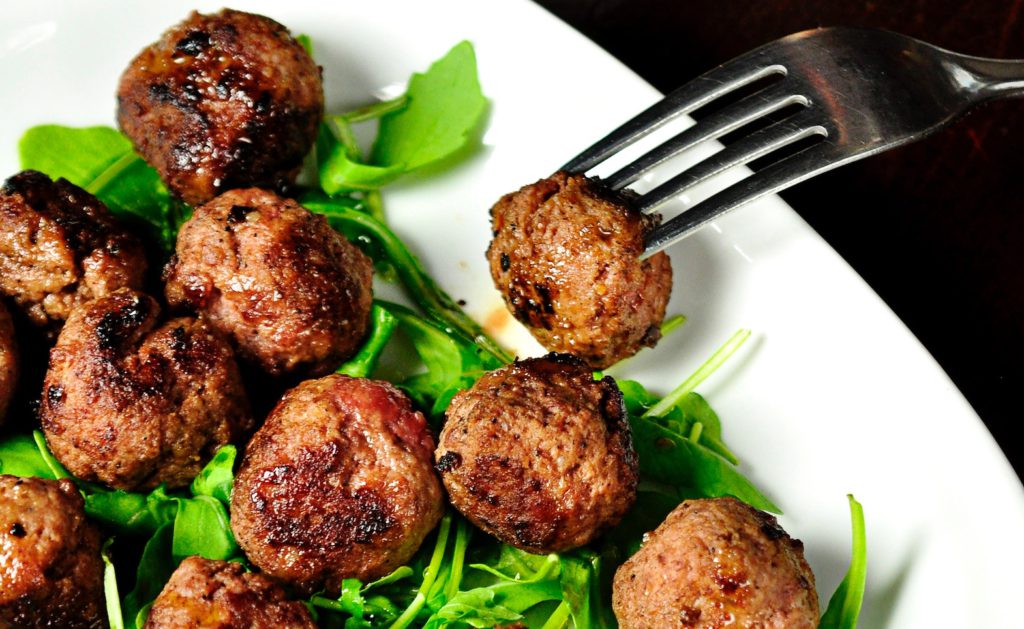 Particularly loved by the locals for its fried finger food and warm cakes and desserts, Prendici Gusto, in a side street of the very popular via Palmieri, stands out also for its hot dishes, its lasagne, its potato timbales and its sandwiches.
All served, on the other hand, in 100% biodegradable eco-friendly paper dishes and nowadays, when it comes to street food art, this is synonymous with attention and quality.