Who said that the Masseria farm is par excellence a place with a strongly ancient flavor?
Old Farm houses fans have often in mind places with an ancient peasant taste and charm, where the usefulness of old style furniture belonging to a peasant and rural heritage prevails; But we must never forget that the farms, even before being a place of residence to enjoy vacations, were a real production system, so especially in the richest and most performing farms, progress and "modernity" have never been strangers.
This is why some farms with a more modern appearance and structure, in fact, are not necessarily disturbing but on the contrary, they fascinate visitors and tourists very much.
and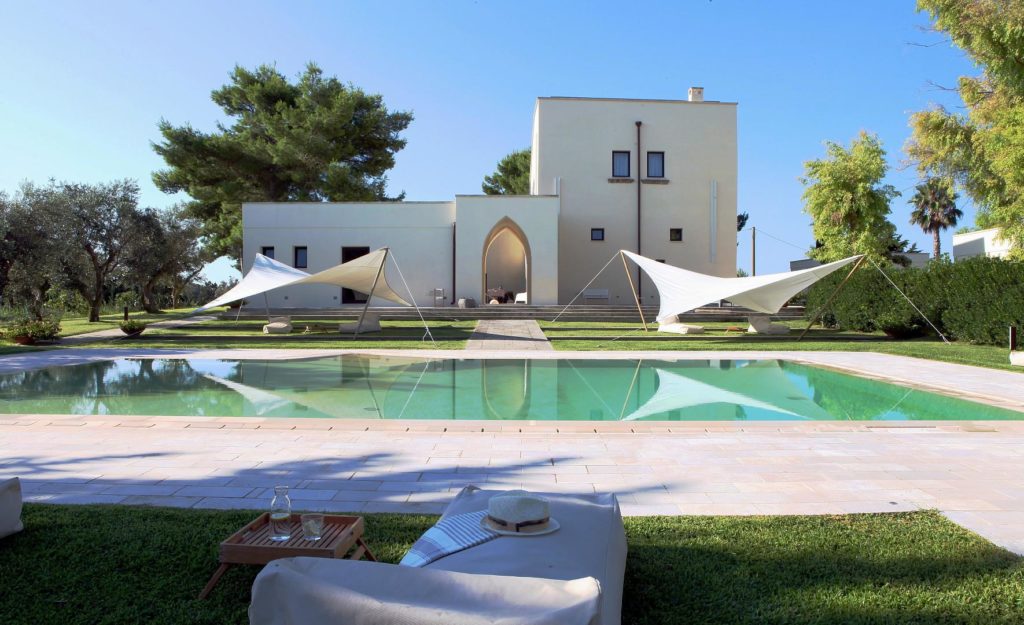 Ancient structure and modern interior: masserie Cirase
Masseria Farms are, as above said, more a productive system than a simple place where people lived (and still many live); innovations are not foreign to these micro worlds and even the architectures of the oldest historic farms have often had to and wanted to adapt to new forms, new designs, new renovations.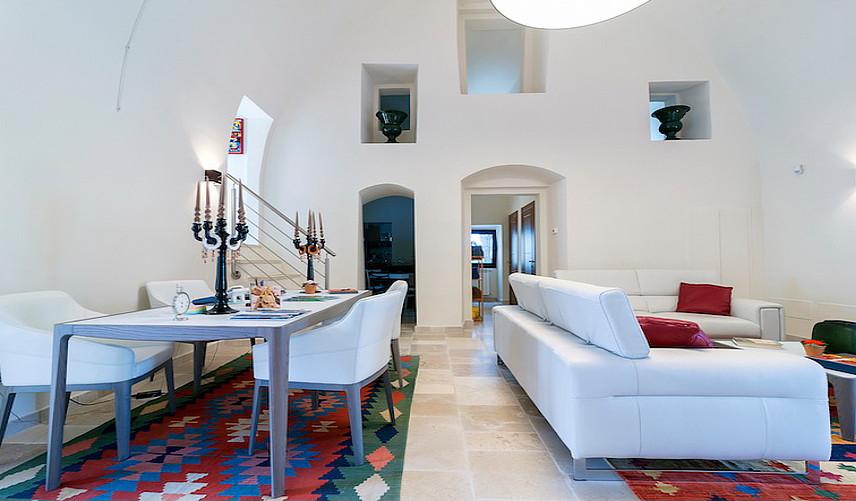 For example, the beautiful Masseria Cirase, located in the countryside of a slightly hilly area of Salento, overlooking the wide bay of Gallipoli, consists of a main body that develops from an ancient tower of the 1600s but in a even earlier it was the residence of Basilian monks and its layout, inside and out, also tells this part of history.
Its 4 outbuildings once served as warehouses, now transformed into 4 suites. They have been restored maintaining the architectural and structural features of the historic building but are strongly contemporary in the furnishings.
Outside, a large garden connects the main building, the suites and the swimming pool.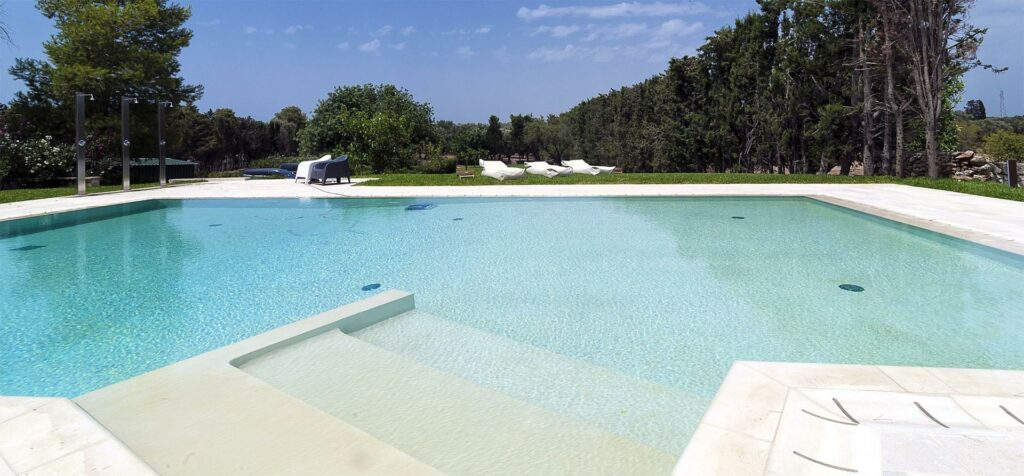 Also part of this property is an olive grove where there are small stone quarries, typical of the area, and an old trullo still in excellent condition. From the terraces of the main building you can enjoy a breathtaking view both looking at the expanses of olive trees and the countryside, and turning towards the sea of the Gallipoli bay, with its unforgettable sunsets.
Masserie: flexibility in time
Masseria Cirase, like the rest of the most beautiful farms, of greater aesthetic impact, attracts and charms for its ability to have followed history and its own history in the stages of restoration.
Large complexes created to undergo constant changes according to the needs (production, work, housing, vacation) of the moment.
However, if every masseria in the Italian territory, especially in the south, has experienced many architectural changes by default over the centuries, these have not always been really improvements of the structure as a whole and of the general aesthetics, and it is here that magical places like Masseria Cirase they become a virtuous example.
Its modern structure only embellishes the historical course, makes it embrace and ride time, gives its guests the privileged feeling of being in the right place, at the right moment in history.