Glass walls: they are not just a way to let light in, but also a design choice that brings the external environment inside, making it part of the furniture and the emotional universe of those who live in the spaces.
The glass walls are a choice that lightens the interior, is a way to make a beneficial full of light and can ensure a degree of aesthetic coherence between interior and exterior.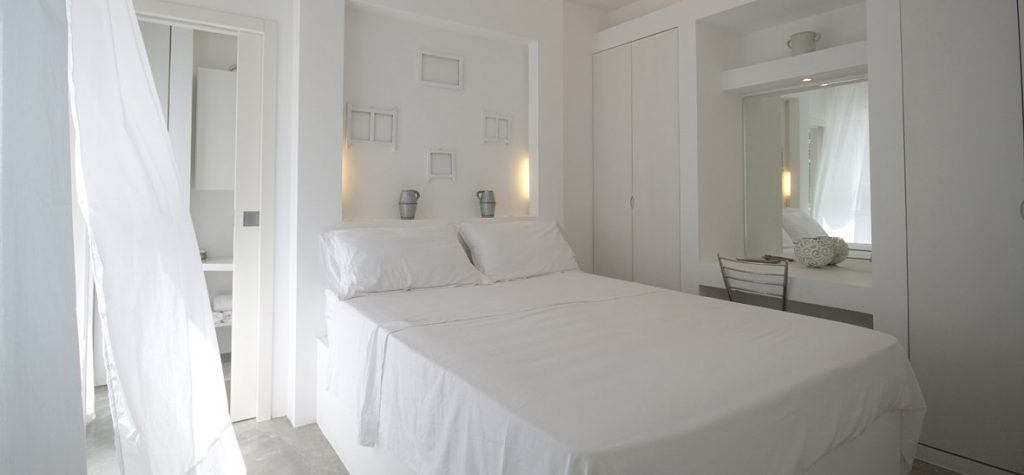 Yet using glass walls is not as easy as it might appear and only the most experienced architects manage to create glazed spaces that give real added value and uniqueness to a home.
To opt for a similar architectural choice it is essential to make a preliminary study of the exterior and a planning of their possible developments over time, because the transparent wall allows the external visual impact to enter, which must therefore always be pleasant and harmonious throughout the year. And possibly also with the passing of the years.
With a glass wall, "leaving the world outside" is hardly possible.
Villa Petra is a brillant example of all these skilful studies.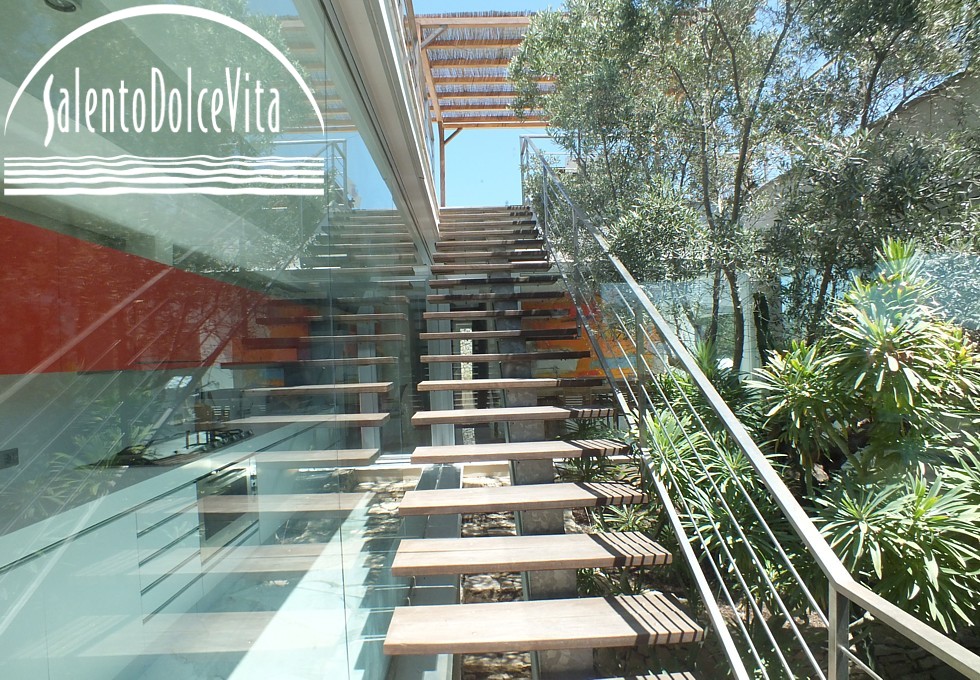 In the splendid scenery of Santa Maria di Leuca, near the village of San Gregorio, on a hill overlooking the bay of "Felloniche" with breathtaking views of an expanse of olive trees up to the sea, this beautiful villa with swimming pool located right in its modern windows the winning peculiarity.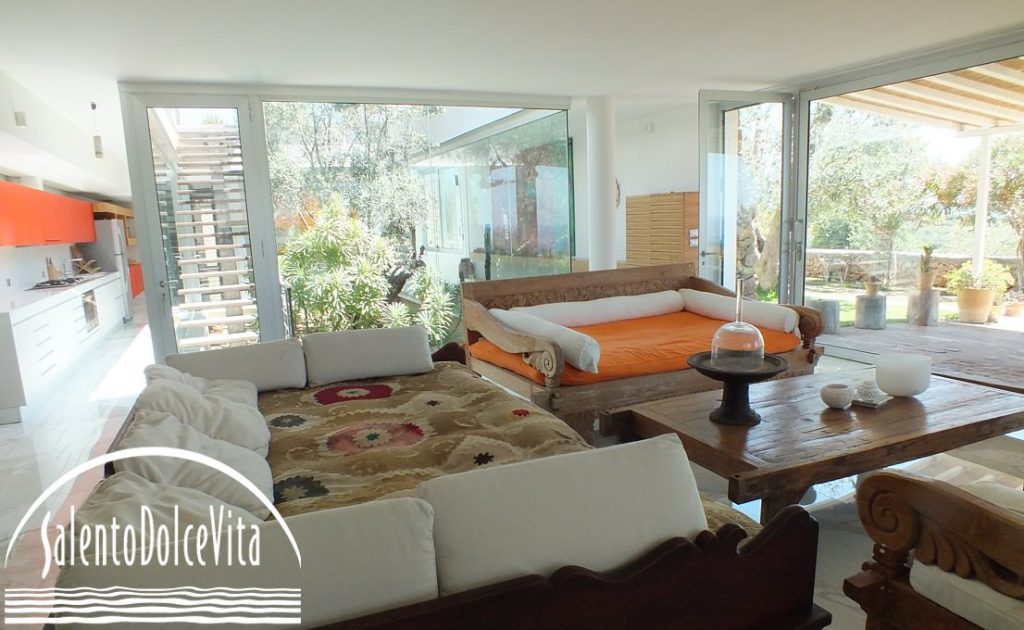 The glass walls (also doors and windows) embrace an internal cloister that holds an ancient olive tree, which perfectly complements the interior with Balinese furniture and pieces of art.
In turn, the interiors marry the exteriors on which they overlook, allowing the breathtaking view to be enjoyed in all its daily nuances and slow seasonal passages.
When the wall is the sea
Villa Conchiglia plays instead its winning card in its direct access to the sea and, aware of this ace up its sleeve, remembers it from the first minutes after your awakening, when an entire glass wall shows how close the sea is, so that you can almost touch it; this choice increases a sense of belonging to the predominant landscape element in the terracing on which this wonderful villa stands.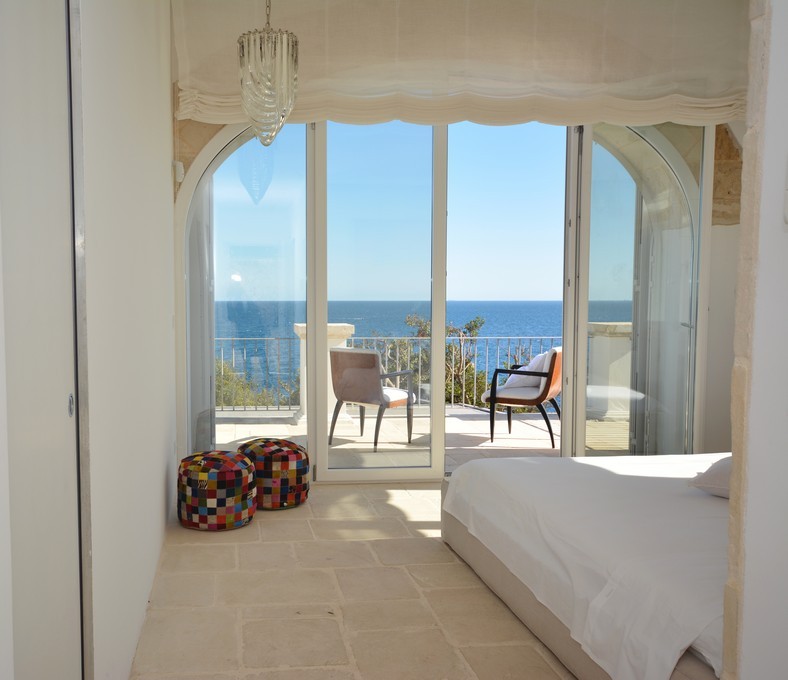 Stanza vista mare Villa Conchiglia – booking@salentodolcevita.com
The green and the light of the dry stone walls serve as a wise mediation in the days when the sea is rough, allowing the sea to transmit only partially its motions, and return them to the guests of the villa smoothed, transformed into salty breeze and possibility to get some relax.