When design combines local tradition, the specific characteristics of a truly particular territory and the most interesting elements of the living style of faraway places, then a home becomes the center of the world.
Today we'll talk about three prestigious houses that enclose these elements and that generously give them to their guests.
Those who know the countryside of Puglia and, specifically, Salento, knows its richness in terms of natural aromas, particularly intense Mediterranean green seaviews.
In the countryside of Ostuni, Santa Maria di Leuca and Maruggio there are three estates built with techniques and materials of local translation and redesigned and furnished with studies that come from afar.
First of all, Villa La Cuba, whose striking sea view is the first of a long series of elements of attraction and charm.
Furnished with Balinese furniture and with particular fabrics by Roberto Cavalli, has a refined and comfortable style that blends well with the Salento one.
Immersed in a garden of olive and prickly pears, ideal for group or individual yoga sessions, its only 450 meters as the crow flies from the sea give the gift of a particularly healthy air for physical activity, to help the balance of sleep and therefore all the body biochemistry.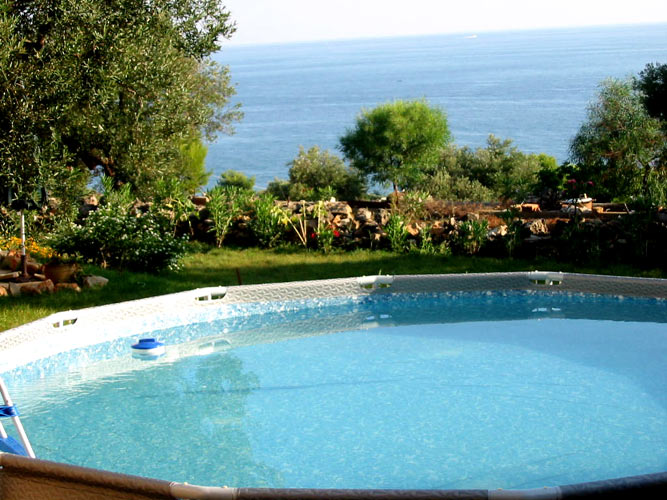 Instead, at Villa Caroma, in the wonderful countryside of the park of Torre Guaceto, raw style is combined with the healthiest rites of oriental philosophies, in which contact and proximity to the earth are essential to regain their ancestral energy.
Everything refers to the simplicity and richness of the earth, from colors to materials (organic and eco-compatible).
Designed by a well-known Italian artist, earth, water and stone are at the base of everything; the water of the pool, a strip that crosses the green of olive trees, palms and prickly pears, leads into the house whose atrium suggests to always maintain contact with the earth, with low seats, comfortable cushions, earthy colors.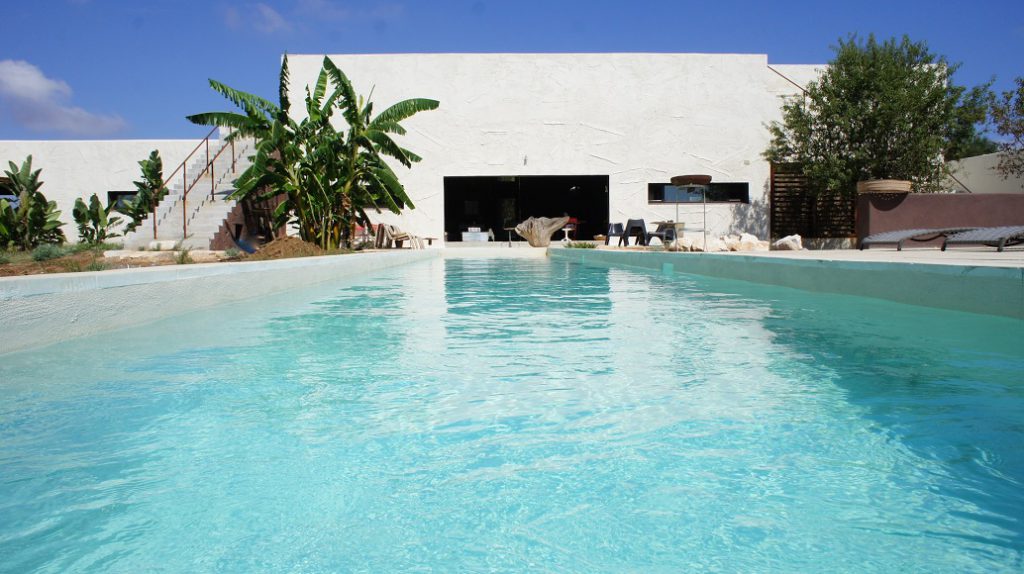 Instead Masseria Mezzaluna lifts us from the ground and leads to an almost dreamlike dimension.
Simple and fresh design modulated around the typical local materials, from furniture made of lime, canopy beds in rooms where raw, minimal and total white blend, mixed with a strongly Mediterranean flavor.
A thousand and one night's charm in all the perfumes of Salento join the two sister banks of the Mediterranean.
The white draperies on comfortable canopies are repeated in regular patterns even in the outside, around a pool illuminated from below to ease the tension of the eyes and thoughts, to lengthen even longer the long days in the countryside of Salento.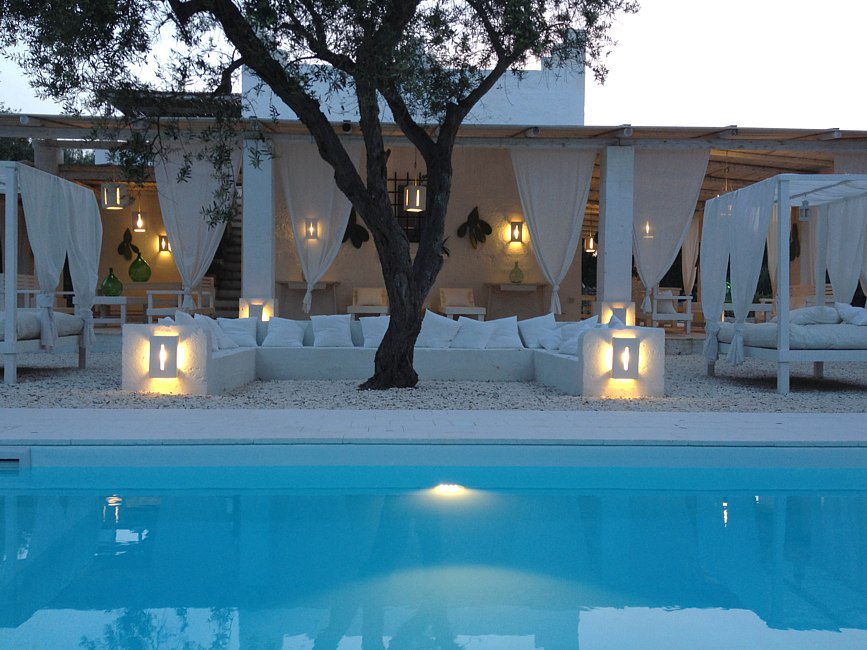 In which of these three small kingdoms would you feel more at home?