Have you ever thought of living your holiday in a house with a spa, swimming pool, inner courtyards, relax areas … just a few kilometers from the amazing coasts of Puglia?
A little exotic Riad, with spaces divided by internal gardens, a little flourishing masseria.
A little fortress hidden in a characteristic historical center of South Italy, a little small wellness center.
A little luxury villa, a little cozy home to always feel in the right place at the right time.
Casa Riad Impluvium – La Casina is a gem of architecture, a mixture of tradition and the most modern restoration that everybody loves for its hybrid essence.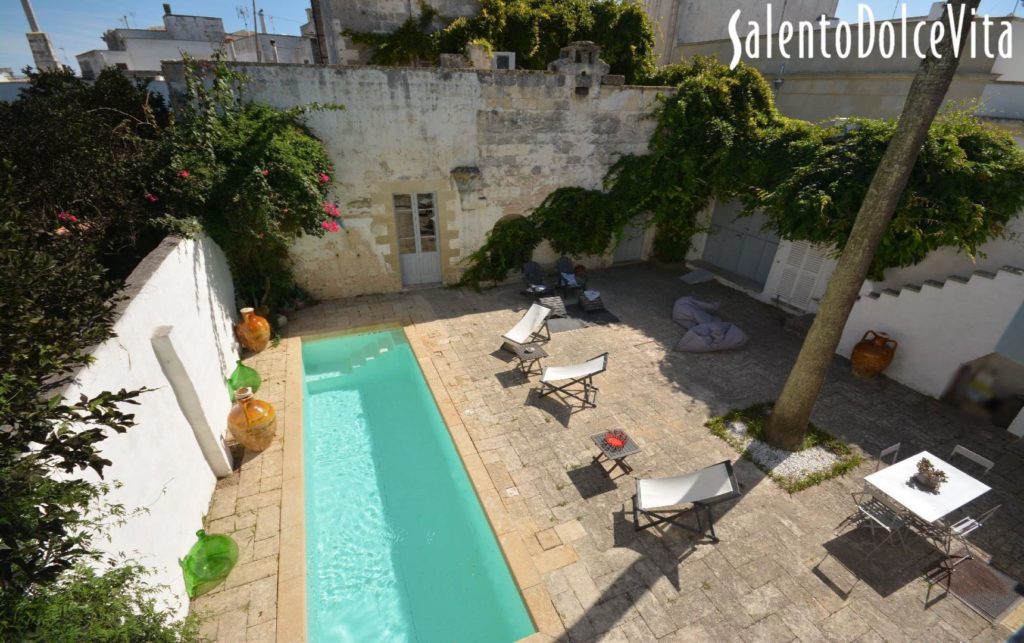 It is a residence of great charm, protected rather than hidden among the narrow streets of Giurdignano, in the warmest and most typical heart of Salento.
Here time flows at the tolling of the bells of the nearby Church and the voices coming, in a suffused and sweet way, from the nearby beautiful historic square.
And we are just 4 km from Otranto and in a strategic position tor each the most beautiful beaches of Salento.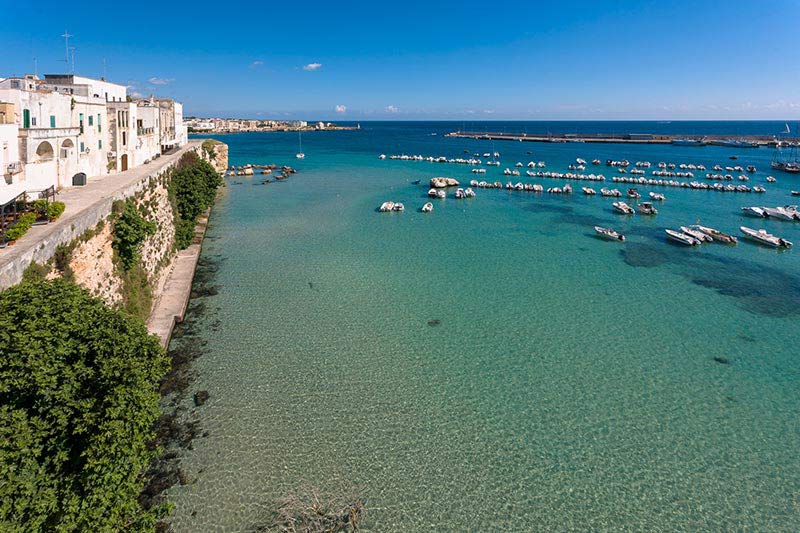 Casa Riad Impluvium welcomes us with a large living room and dining area, with a fireplace that recalls tradition and recreates a homely atmosphere even with no fire
Everything, from the fireplace to the table, from the delightful open kitchen to the sofa, overlooks the courtyard with a pool through two deep arches, which in summer always remain open.
The rooms, all equipped with charming and particular private bathrooms, are small white oases, overlooking the courtyard with swimming pool or private terraces protected by a gazebo.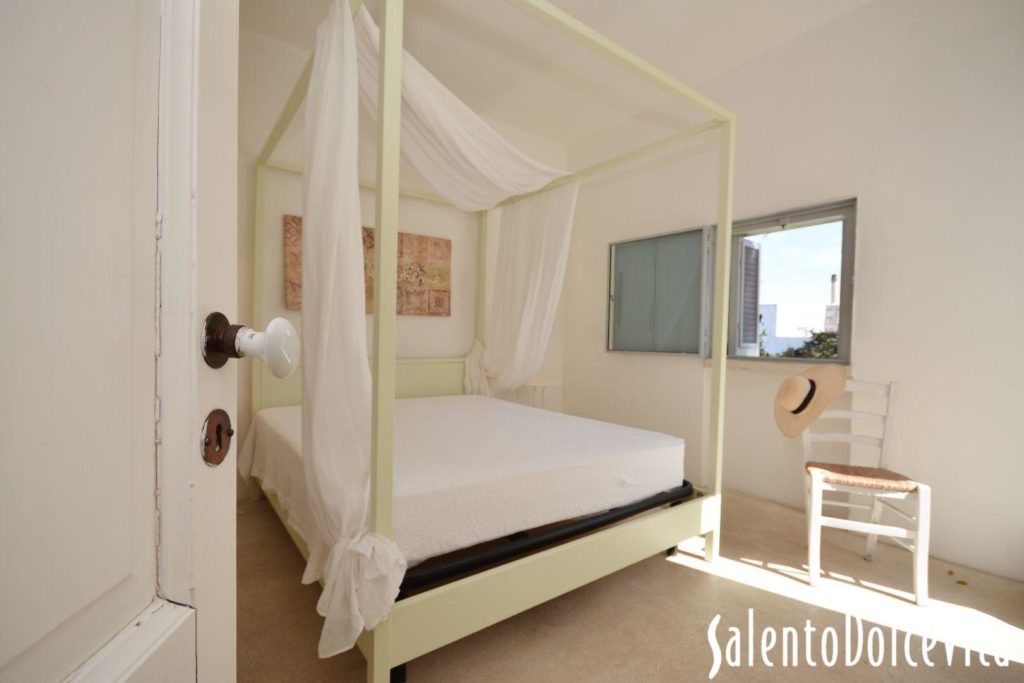 In addition to the lovely swimming pool with relax area, this house hides another treasure: a spa with Jacuzzi, sauna and steam bath in the basement.
All these features make this house close to Otranto a place of wellbeing, the ideal location to discover the most interesting historical centers and villages of the Salento peninsula, or the sandy and rocky coasts of the Ionian and Adriatic coasts.
Also from here, it is easy to access the glam nightlife of the long summer of Salento and, at the same time, it is a place that attracts long afternoons and relaxing evenings in private.
Actually, the main feature that makes Casa Riad Impluvium particularly popular is its ability to give everything, every pampering, every possible solution to better enjoy their holidays.
Casa Riad Impluvium embraces all the advantages of a fortified farmhouse, with its green and quiet spaces, a charming villa with swimming pool, but also the welcoming and protective features of a house in the heart of a lively city.
Plus, you'll find here the exotic charm of an Egyptian Riad.